NETWORK
Musical America has developed the most advanced search in the international performing arts industry. Click on the tabs below to identify the managers, artists, presenters, businesspeople, organizations and media who make up the worldwide performing arts community.

---
Management companies that advertise in the print edition have a hyperlink to their Artist Roster.
(If you would like to advertise in the Directory and receive the benefit of having your roster appear in this database, please click here.)
artists,Artists & Ensembles
choral,Choral Groups
dance,Dance Companies
I am looking for
Artists & Ensembles
Choral Groups
Dance Companies

---
opera,Opera Companies
orch,Orchestras
inpres,International Concerts & Facilities Managers
usfaci,US/Canada Facilities
usperf,US/Canada Performing Arts Series
fest,Festivals
I am looking for
Opera Companies
Orchestras
International Concerts & Facilities Managers
US/Canada Facilities
US/Canada Performing Arts Series
Festivals
---
usradi,Classical Music Radio Stations (US/Canada)
inradi,Classical Music Radio Stations (Global)
usnews,Newspaper Music Critics (US/Canada)
usmags,Music Magazines (US/Canada)
inmags,Music Magazines (Global)
publ,Publishers of Music
reco,Record Companies
I am looking for
Publishers of Music
Record Companies

---
Spotlight:
Record Companies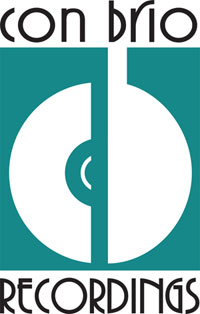 Con Brio Recordings
1961 Rose Ln.
Pleasant Hill, CA 94523
(925) 689-3444

---

---
MA Top 30 Professional of the Year: Lawrence Edelson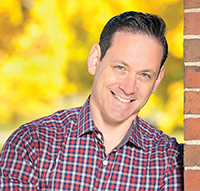 The pandemic and the racial reckoning spawned by the police murders of George Floyd and others came together for American Lyric Theater in an unexpected way. "We've always considered diversity a core value, and I'm proud that we were doing work around the issue before Black Lives Matter," said Artistic and General Director Lawrence Edelson, who founded the company in 2005 to cultivate new work and its creators. "But we hadn't been doing enough."
Prior to the pandemic, New York City-based ALT was planning to launch an initiative to reinforce racial equity in its programs, but then the shutdown hit. The ultimate result was a dramatic enhancement in the diversity of its flagship Composer Librettist Development Program (CLDP), the only fulltime training program for opera writers in the U.S. Prominent alumni include librettist Royce Vavrek, composer Christopher Cerrone, and librettist Deborah Brevoort.
With in-person training still not possible in February, March, and April of this year, ALT offered the Opera Writers Symposium, a free, eight-week online course led by Edelson, Associate Artistic Director Kelly Kuo, Composer/Librettist Mark Adamo, Dramaturg Cori Ellison, and other mentors. Along with bringing together emerging artists to learn operatic skills, the symposium was intended to raise the profile of ALT and draw writers from underrepresented communities who might apply for the CLDP.
"The success of the symposium shocked us," said Edelson, who is also artistic and general director of Opera Saratoga in upstate New York. "We had expected that we might get about 200 people to participate, but in the end, we had more than 700. It doubled the number of CLDP applicants who were Black, Indigenous, and people of color. Of the six we accepted into the program—three composers and three librettists—five are people of color, and three are women." Each participant receives $20,000 of annual support for two years. "That we attained such a diverse pool," he continued, "was born out of the circumstances of having to change our strategy because of the pandemic. In terms of equity and access, online opened up an enormous amount of opportunity."
SOCIAL LINKS

RENT A PHOTO
Search Musical America's archive of photos from 1900-1992.