NETWORK
Musical America has developed the most advanced search in the international performing arts industry. Click on the tabs below to identify the managers, artists, presenters, businesspeople, organizations and media who make up the worldwide performing arts community.

---
Management companies that advertise in the print edition have a hyperlink to their Artist Roster.
(If you would like to advertise in the Directory and receive the benefit of having your roster appear in this database, please click here.)
artists,Artists & Ensembles
choral,Choral Groups
dance,Dance Companies
I am looking for
Artists & Ensembles
Choral Groups
Dance Companies

---
opera,Opera Companies
orch,Orchestras
inpres,International Concerts & Facilities Managers
usfaci,US/Canada Facilities
usperf,US/Canada Performing Arts Series
fest,Festivals
I am looking for
Opera Companies
Orchestras
International Concerts & Facilities Managers
US/Canada Facilities
US/Canada Performing Arts Series
Festivals
---
usradi,Classical Music Radio Stations (US/Canada)
inradi,Classical Music Radio Stations (Global)
usnews,Newspaper Music Critics (US/Canada)
usmags,Music Magazines (US/Canada)
inmags,Music Magazines (Global)
publ,Publishers of Music
reco,Record Companies
I am looking for
Publishers of Music
Record Companies

---
Spotlight:
Record Companies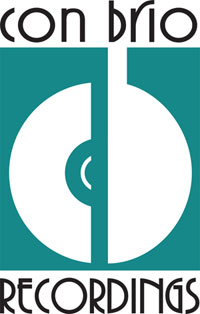 Con Brio Recordings
1961 Rose Ln.
Pleasant Hill, CA 94523
(925) 689-3444

---

---
MA Top 30 Professional of the Year: Camille Delaney-McNeil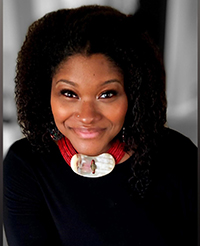 Youth programming at the Los Angeles Philharmonic received a strong injection of new energy recently, in the form of Camille Delaney-McNeil. Last May, the onetime musician and committed youth music advocate was appointed director of the Judith and Thomas L. Beckmen YOLA Center, the fifth, newest, and now primary facility housing the acclaimed Youth Orchestra Los Angeles, the 14-year-old training ensemble created by LA Phil Music Director Gustavo Dudamel. (The other four YOLA branches are in the Rampart District, Westlake/MacArthur Park, and South and East Los Angeles.)
Delaney-McNeil, who holds a Master's degree in flute performance from the Peabody Institute, took charge of the Center in June, shortly before it was unveiled to the public. She presides over the Frank Gehry-designed, 25,000-square-foot education and performance space, and oversees the El Sistema-modelled music and academic training program that supports to some 1,300 students in Inglewood, CA, aged 5 to 18.
Before her appointment in L.A., Delaney-McNeil directed the famed OrchKids program at the Baltimore Symphony Orchestra, which regularly serves some 2,000 students in the city. While there, she launched the OrchKids Green Festival, a celebration of young musicians in West Baltimore.
An inaugural graduate of Sphinx LEAD, a two-year leadership development program, Delaney-McNeil also sits on the board of El Sistema USA. She is a frequent speaker at arts education conferences and on public television and radio.
Said LA Phil President and CEO Chad Smith, "Camille's commitment to connecting young minds with classical music, her dedication to social change and her experience in creating spaces in which communities can thrive make her the ideal leader for our first dedicated space for YOLA."
SOCIAL LINKS

RENT A PHOTO
Search Musical America's archive of photos from 1900-1992.