NETWORK
Musical America has developed the most advanced search in the international performing arts industry. Click on the tabs below to identify the managers, artists, presenters, businesspeople, organizations and media who make up the worldwide performing arts community.

---
Management companies that advertise in the print edition have a hyperlink to their Artist Roster.
(If you would like to advertise in the Directory and receive the benefit of having your roster appear in this database, please click here.)
artists,Artists & Ensembles
choral,Choral Groups
dance,Dance Companies
I am looking for
Artists & Ensembles
Choral Groups
Dance Companies

---
opera,Opera Companies
orch,Orchestras
inpres,International Concerts & Facilities Managers
usfaci,US/Canada Facilities
usperf,US/Canada Performing Arts Series
fest,Festivals
I am looking for
Opera Companies
Orchestras
International Concerts & Facilities Managers
US/Canada Facilities
US/Canada Performing Arts Series
Festivals
---
usradi,Classical Music Radio Stations (US/Canada)
inradi,Classical Music Radio Stations (Global)
usnews,Newspaper Music Critics (US/Canada)
usmags,Music Magazines (US/Canada)
inmags,Music Magazines (Global)
publ,Publishers of Music
reco,Record Companies
I am looking for
Publishers of Music
Record Companies

---
Spotlight:
Record Companies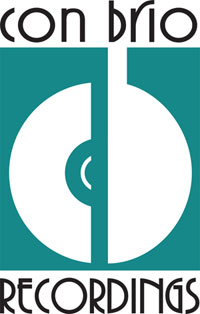 Con Brio Recordings
1961 Rose Ln.
Pleasant Hill, CA 94523
(925) 689-3444

---

---
MA Top 30 Professional of the Year: Adam Cavagnaro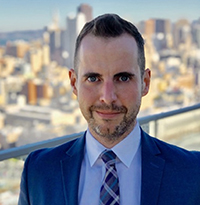 President and Founder
Promethean Artists
With his company less than a year old, Adam Cavagnaro's Promethean Artists is already making inroads."It may sound obvious, but we put artists first, in every decision that we make, both publicly and behind the scenes," he says. "It's easy these days for artists—especially young artists—to feel they are powerless in this industry. By putting them at the forefront of every decision, we empower artists to focus on their art."
Cavagnaro grew up on a farm in southern New Jersey where classical music was in short supply. Drawn to the power of the human voice, however, he earned degrees in classical voice from Manhattan School of Music and Montclair State University. After working with regional opera companies and supporting himself by working in high-end Manhattan restaurants, he decided to quit singing. "I discovered I'm more of a support person naturally and I tend to shy away from the spotlight," he says. "It seemed natural to fuse my knowledge of the voice and passion for hospitality. Applying that fusion to management was a perfect fit."
Recognizing that the big agencies were still working on a model established in the 1980s, Cavagnaro started the San Francisco-based Promethean with a small team that notably included both a fitness and a style consultant. The current roster includes Ryan Speedo Green, Sydney Mancasola, Patrick Guetti, and Deborah Voigt. "With Promethean, I have the opportunity to update the management model by applying the principles artists in this century are asking for and, quite frankly, deserve," he says.
That commitment is typified, for example, by his embrace of the Overture system, online software that holds details of engagements, schedules, fees, contracts, and travel itineraries, and allows artists to access that information in real time. Meanwhile, Cavagnaro—a former VP and artist manager with IMG Artists—has both eyes on the future. "Promethean has big plans, including developing seasonal video biographies for artists and investing in additional technologies that will help facilitate greater communication and transparency for artists," he says.

RENT A PHOTO
Search Musical America's archive of photos from 1900-1992.