NETWORK
Musical America has developed the most advanced search in the international performing arts industry. Click on the tabs below to identify the managers, artists, presenters, businesspeople, organizations and media who make up the worldwide performing arts community.

---
Management companies that advertise in the print edition have a hyperlink to their Artist Roster.
(If you would like to advertise in the Directory and receive the benefit of having your roster appear in this database, please click here.)
artists,Artists & Ensembles
choral,Choral Groups
dance,Dance Companies
I am looking for
Artists & Ensembles
Choral Groups
Dance Companies

---
opera,Opera Companies
orch,Orchestras
inpres,International Concerts & Facilities Managers
usfaci,US/Canada Facilities
usperf,US/Canada Performing Arts Series
fest,Festivals
I am looking for
Opera Companies
Orchestras
International Concerts & Facilities Managers
US/Canada Facilities
US/Canada Performing Arts Series
Festivals
---
usradi,Classical Music Radio Stations (US/Canada)
inradi,Classical Music Radio Stations (Global)
usnews,Newspaper Music Critics (US/Canada)
usmags,Music Magazines (US/Canada)
inmags,Music Magazines (Global)
publ,Publishers of Music
reco,Record Companies
I am looking for
Publishers of Music
Record Companies

---
Spotlight:
Record Companies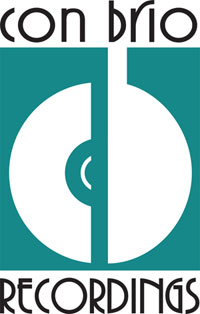 Con Brio Recordings
1961 Rose Ln.
Pleasant Hill, CA 94523
(925) 689-3444

---

---
MA Top 30 Professional of the Year: Shana Bey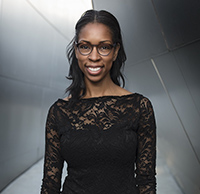 Associate Orchestra Personnel Manager
Los Angeles Philharmonic
Shana Bey started violin at the age of six, studying at a Suzuki Performing Arts Elementary School in her native Houston. As an undergraduate at Loyola University in New Orleans she got her first taste of leadership as concertmaster of the university orchestra. And at the University of Texas at Austin, she acquired a taste for administration, working as an orchestra librarian while earning her masters in violin performance. A section post with the Austin Symphony Orchestra was followed by four years at the Houston Symphony as assistant personnel manager.
"Leaving Houston was hard, since it was the place where I had grown to love orchestral music," she admits. But when her current position was offered to her, "I knew it was time to take what I had learned and move to LA to explore new opportunities."
At the LA Phil, Bey works with 106 musicians presenting over 150 concerts and a handful of television and recording projects each year. Her chief responsibility is to oversee the musicians' collective bargaining agreement, leaving the players free to focus on artistic matters, but the job is wide-ranging. Bey also works with the Resident Fellows, many of whom are from historically under-represented populations, and is often involved with Gustavo Dudamel's signature YOLA (Youth Orchestra of Los Angeles) program.
"From putting together an ensemble for a late-night television show at only a few days' notice to scheduling hundreds of candidates for a national audition," she says, "each day brings its own special challenges." All of which she meets happily and head-on.

RENT A PHOTO
Search Musical America's archive of photos from 1900-1992.