NETWORK
Musical America has developed the most advanced search in the international performing arts industry. Click on the tabs below to identify the managers, artists, presenters, businesspeople, organizations and media who make up the worldwide performing arts community.

---
Management companies that advertise in the print edition have a hyperlink to their Artist Roster.
(If you would like to advertise in the Directory and receive the benefit of having your roster appear in this database, please click here.)
artists,Artists & Ensembles
choral,Choral Groups
dance,Dance Companies
I am looking for
Artists & Ensembles
Choral Groups
Dance Companies

---
opera,Opera Companies
orch,Orchestras
inpres,International Concerts & Facilities Managers
usfaci,US/Canada Facilities
usperf,US/Canada Performing Arts Series
fest,Festivals
I am looking for
Opera Companies
Orchestras
International Concerts & Facilities Managers
US/Canada Facilities
US/Canada Performing Arts Series
Festivals
---
usradi,Classical Music Radio Stations (US/Canada)
inradi,Classical Music Radio Stations (Global)
usnews,Newspaper Music Critics (US/Canada)
usmags,Music Magazines (US/Canada)
inmags,Music Magazines (Global)
publ,Publishers of Music
reco,Record Companies
I am looking for
Publishers of Music
Record Companies

---
Spotlight:
Record Companies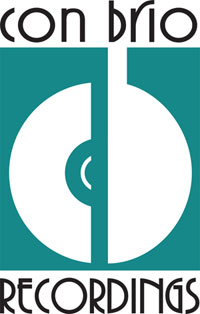 Con Brio Recordings
1961 Rose Ln.
Pleasant Hill, CA 94523
(925) 689-3444
---

---
All material found in the Press Releases section is provided by parties entirely independent of Musical America and is not responsible for content.
Multi GRAMMY Award-Winning Guitarist Sharon Isbin and Philanthropist Jeffrey Gural Honored at The Little Orchestra Society Winter Gala Celebrating the
Multi GRAMMY Award-Winning Guitarist

Sharon

Isbin
and Philanthropist Jeffrey Gural Honored at
The Little Orchestra Society Winter Gala
Celebrating the Orchestra's 71st Anniversary Season
Gala Evening to Support LOS' Innovative Music Education and
Community Engagement Programs
The Little Orchestra Society's® (LOS) Winter Gala on Wednesday, February 6, 2019 at 6:30pm will mark the organization's 71st Anniversary Season and will honor two individuals whose work supports LOS' mission of music education and community service, multi GRAMMY Award-winning guitarist

Sharon

Isbin
and philanthropist Jeffrey. Hosted by WQXR broadcaster and producer Elliott Forrest, the Gala will take place at Florence Gould Hall, 55 East 59th Street, and is a celebration of one of New York City's premier cultural institutions offering classical music programming for children and families. Proceeds from the Gala will support LOS' powerful music learning and community engagement programs central to the mission of the Orchestra. LOS' acclaimed Musical Connections® program teaches music composition to the youngest public school students across New York City and in doing so, seeks to transform lives and unite communities through music.
Sharon

Isbin, who has been noted as "the pre-eminent guitarist of our time," has been featured as a guest artist in LOS' critically acclaimed Vivaldi's Venice series. Her talents are showcased in the PBS award-winning documentary

Sharon

Isbin: Troubador and have been recognized with multiple GRAMMY Awards. On the evening of the Gala, she will be performing Vivaldi Guitar Concerto in D major, RV 93. In recognition of Ms. Isbin's great artistry and advocacy for music education she will receive The Little Orchestra Society Artistic Excellence Award.
Jeffrey Gural is the Chairman and Principal of GFP Real Estate, and a philanthropist who supports arts and social service organizations across New York City. Mr. Gural sits on numerous non-profit boards, including the I Have a Dream Foundation, the enCourage Kids Foundation, and A.R.T. New York, among others. For his dedication to community service across New York City, and his invaluable support of LOS, he will be awarded The Little Orchestra Society Philanthropy Award.
LOS Music Director James Judd will conduct the Gala performance, with a script and direction by longtime children's television writer Craig Shemin who has written all of the LOS KIDS performances, as well as LOS productions of Babes in Toyland, Hansel and Gretel, and The Four Seasons: A Spinning Planet. Participation in the full Gala event ranges from $600 to $25,000. Tickets can be reserved through Director of Development Emily Comisar at 212-971-9500 x302. Performance-only tickets can be purchased at https://www.littleorchestra.org/

2019-gala

.
The Gala will also feature talented young soloists who have performed with the Orchestra in the LOS KIDS concert series. A special appearance will be made by students from P.S. 122Q in Astoria, Queens, participating in Musical Connections: The School Partnership Program, where they will hear the world premiere of their class composition, and perform with the Orchestra.
Gala Co-Chairs are long-time LOS supporters who are committed to supporting institutions that are a vital part of New York City's cultural life:

Sharon

& Lawrence Hite; Brigid & William Ohlemeyer;

Sharon

Volckhausen; and Joanne Bernstein-Cohen & David I. Cohen, MD.

RENT A PHOTO
Search Musical America's archive of photos from 1900-1992.