NETWORK
Musical America has developed the most advanced search in the international performing arts industry. Click on the tabs below to identify the managers, artists, presenters, businesspeople, organizations and media who make up the worldwide performing arts community.

---
Management companies that advertise in the print edition have a hyperlink to their Artist Roster.
(If you would like to advertise in the Directory and receive the benefit of having your roster appear in this database, please click here.)
artists,Artists & Ensembles
choral,Choral Groups
dance,Dance Companies
I am looking for
Artists & Ensembles
Choral Groups
Dance Companies

---
opera,Opera Companies
orch,Orchestras
inpres,International Concerts & Facilities Managers
usfaci,US/Canada Facilities
usperf,US/Canada Performing Arts Series
fest,Festivals
I am looking for
Opera Companies
Orchestras
International Concerts & Facilities Managers
US/Canada Facilities
US/Canada Performing Arts Series
Festivals
---
usradi,Classical Music Radio Stations (US/Canada)
inradi,Classical Music Radio Stations (Global)
usnews,Newspaper Music Critics (US/Canada)
usmags,Music Magazines (US/Canada)
inmags,Music Magazines (Global)
publ,Publishers of Music
reco,Record Companies
I am looking for
Publishers of Music
Record Companies

---
Spotlight:
Record Companies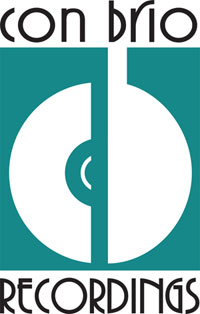 Con Brio Recordings
1961 Rose Ln.
Pleasant Hill, CA 94523
(925) 689-3444

---

---
All material found in the Press Releases section is provided by parties entirely independent of Musical America, which is not responsible for content.
Handel and Haydn Society to Host Discussion with Paul Griffiths, Author of Mr. Beethoven
(Boston Friday, January 14, 2022) The Handel and Haydn Society will host an online discussion with Paul Griffiths, author of Mr. Beethoven on Thursday, January 20, 2022 at 12:00 PM. The panelists will include Boston Globe Literary Critic Michael Patrick Brady as moderator, H H President and CEO David Snead, and H H Historically Informed Performance Fellow Teresa Neff. The event will be livestreamed free of charge at Handelandhaydn.org; registration is required.
In 1823, H H offered Ludwig van Beethoven a commission to compose an oratorio for Boston, but Beethoven never responded. But what if Beethoven had taken the job? That is what novelist Paul Griffiths imagines in Mr. Beethoven. Chronicling Beethoven's fictional 1833 journey, the novel takes readers to Boston as the famous composer navigates America for the first time and prepares to deliver his new work to H H.
Paul Griffiths is a Welsh novelist, librettist, and music critic. He has worked as a critic for major publications such as The Times (London), The New York Times, and The New Yorker. His first novel, Myself and Marco Polo, was published in the UK in 1989 and won the 1990 Commonwealth Writers' Prize. He lives in the village of Manorbier, Wales.
The discussion is set to run from 12:00 – 1:00 PM and will include the opportunity for viewers to ask questions of the panel. Everyone is encouraged to register for the stream at handelandhaydn.org/mr-beethoven/.
H H's 2021-22 Season Performances include:
Haydn Mozart January 28 30 Symphony Hall
Bach Brandenburg Concertos February 4 5 6 NEC's Jordan Hall
Bach Vivaldi Gloria April 1 3 Symphony Hall
Haydn The Creation April 29 May 1 Symphony Hall
About the Handel and Haydn Society
Boston's Grammy-winning Handel and Haydn Society is dedicated to performing Baroque and Classical music with a freshness, a vitality, and a creativity that inspires all ages. H H has been captivating audiences for 207 consecutive seasons (the most of any performing arts organization in the United States) speaking to its singular success at converting new audiences to this extraordinary music, generation after generation. Today, H H's Orchestra and Chorus delight more than 50,000 listeners annually with a nine-week subscription series at Boston Symphony Hall and other leading venues. Through the Karen S. and George D. Levy Education Program, H H supports seven youth choirs of singers in grades 2-12 and provides thousands of complimentary tickets to students and communities throughout Boston, ensuring the joy of music is accessible to all. H H's numerous free community concerts include an annual commemoration of the original 1863 Emancipation Proclamation concert on December 31. The artistic director of the Handel and Haydn Society is Harry Christophers. Under Christophers's leadership, H H has released 15 CDs on the Coro label and has toured nationally and internationally. In all these ways, H H fulfills its mission to inspire the intellect, touch the heart, elevate the soul, and connect us with our shared humanity through transformative experiences with Baroque and Classical music.

RENT A PHOTO
Search Musical America's archive of photos from 1900-1992.