NETWORK
Musical America has developed the most advanced search in the international performing arts industry. Click on the tabs below to identify the managers, artists, presenters, businesspeople, organizations and media who make up the worldwide performing arts community.

---
Management companies that advertise in the print edition have a hyperlink to their Artist Roster.
(If you would like to advertise in the Directory and receive the benefit of having your roster appear in this database, please click here.)
artists,Artists & Ensembles
choral,Choral Groups
dance,Dance Companies
I am looking for
Artists & Ensembles
Choral Groups
Dance Companies

---
opera,Opera Companies
orch,Orchestras
inpres,International Concerts & Facilities Managers
usfaci,US/Canada Facilities
usperf,US/Canada Performing Arts Series
fest,Festivals
I am looking for
Opera Companies
Orchestras
International Concerts & Facilities Managers
US/Canada Facilities
US/Canada Performing Arts Series
Festivals
---
usradi,Classical Music Radio Stations (US/Canada)
inradi,Classical Music Radio Stations (Global)
usnews,Newspaper Music Critics (US/Canada)
usmags,Music Magazines (US/Canada)
inmags,Music Magazines (Global)
publ,Publishers of Music
reco,Record Companies
I am looking for
Publishers of Music
Record Companies

---
Spotlight:
Record Companies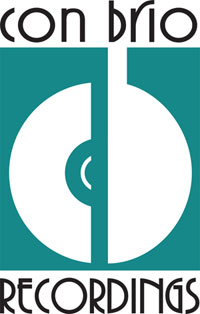 Con Brio Recordings
1961 Rose Ln.
Pleasant Hill, CA 94523
(925) 689-3444

---

---
All material found in the Press Releases section is provided by parties entirely independent of Musical America, which is not responsible for content.
Feb. 4: Sony Classical releases Bruckner's Symphony No. 2 led by Christian Thielemann with the Vienna Philharmonic
FOR IMMEDIATE RELEASE
Media Contacts: Maggie Stapleton, Jensen Artists
maggie@jensenartists.com | 646.536.7864 x2
Sony Music Masterworks: Larissa Slezak
Larissa.Slezak@sonymusic.com
Christian Thielemann's Landmark Vienna Cycle Continues with Bruckner's Second (1877 version, Carragan edition)
Released February 4, 2022 on Sony Classical
First Single, Movement III. Scherzo: Mäßig schnell – Trio: Gleiches tempo Available Now
Sony Classical releases the fourth installment of Christian Thielemann's complete cycle of Anton Bruckner's symphonies with the Vienna Philharmonic – the orchestra's first Bruckner cycle under a single conductor. "The claim that this orchestra is essentially the only genuine original sound ensemble for the music of Anton Bruckner should remain beyond dispute" raves Die Presse. The Vienna Philharmonic premiered four of Bruckner's nine symphonies and has enjoyed a unique relationship with the Austrian composer's music since 1873, when it gave the first performance of his Symphony No 2.
Thielemann has come as close as possible to the ideal Bruckner sound with the Vienna Philharmonic: full-toned, warm, with registrations that are full of countless colours, clear without sounding harsh and well-contoured without seeming angular. Thielemann's interpretations of Bruckner's music are rooted on deep expertise and sympathy. Few conductors can match the solemnity and patience he finds in composer's symphonies, or his ability to draw on the unparalleled beauty of the orchestra's sound and the special acoustic of its home in Vienna, the Musikverein
Christian Thielemann, Principal Conductor of the Staatskapelle Dresden and Artistic Director of the Salzburg Easter Festival since 2013, is his generation's most esteemed interpreter of the Romantic Austro-German repertoire. In the midst of a mutually stimulating relationship with the Vienna Philharmonic, he conducted his first New Year's Concert with the orchestra in 2019.
The Vienna Philharmonic will issue the final release of the live cycle in 2024, marking 200 years since the Bruckner's birth.
# # #

RENT A PHOTO
Search Musical America's archive of photos from 1900-1992.