NETWORK
Musical America has developed the most advanced search in the international performing arts industry. Click on the tabs below to identify the managers, artists, presenters, businesspeople, organizations and media who make up the worldwide performing arts community.

---
Management companies that advertise in the print edition have a hyperlink to their Artist Roster.
(If you would like to advertise in the Directory and receive the benefit of having your roster appear in this database, please click here.)
artists,Artists & Ensembles
choral,Choral Groups
dance,Dance Companies
I am looking for
Artists & Ensembles
Choral Groups
Dance Companies

---
opera,Opera Companies
orch,Orchestras
inpres,International Concerts & Facilities Managers
usfaci,US/Canada Facilities
usperf,US/Canada Performing Arts Series
fest,Festivals
I am looking for
Opera Companies
Orchestras
International Concerts & Facilities Managers
US/Canada Facilities
US/Canada Performing Arts Series
Festivals
---
usradi,Classical Music Radio Stations (US/Canada)
inradi,Classical Music Radio Stations (Global)
usnews,Newspaper Music Critics (US/Canada)
usmags,Music Magazines (US/Canada)
inmags,Music Magazines (Global)
publ,Publishers of Music
reco,Record Companies
I am looking for
Publishers of Music
Record Companies

---
Spotlight:
Record Companies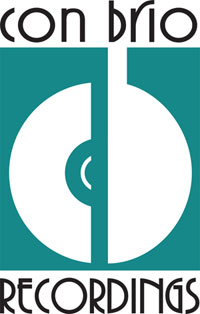 Con Brio Recordings
1961 Rose Ln.
Pleasant Hill, CA 94523
(925) 689-3444

---

---
All material found in the Press Releases section is provided by parties entirely independent of Musical America, which is not responsible for content.
Nu-Metal Band DisasterTheory Vows October Royalties to St Jude
The Nu-Metal band DisasterTheory has made an announcement, while donning pink t-shirts, that they will be donating all of their stream royalties for the month of October 2021 to St Jude hospital for cancer research.

"We want to be able to give to an incredibly important cause. Cancer doesn't just plague adults. It also strike the most vulnerable of us all, the children. As independent artists, it can be difficult for us to simply donate a significant amount to an organization like St. Jude. So we decided to leverage our fans to help us raise the money." said singer Mark Thomas.

The band states that all their fans have to do is play their music on Spotify and share the music with their friends. "Artists typically make a fraction of a cent for streams. it would be an overwhelming request to ask our fans to stream our music enough to make a significant dent. So we are asking them to also share the music so that others will hopefully participate."

Follow DisasterTheory on Instagram to stay up to date on the campaign and to know when the campaign starts at instagram.com/OfficialDisasterTheory

RENT A PHOTO
Search Musical America's archive of photos from 1900-1992.