NETWORK
Musical America has developed the most advanced search in the international performing arts industry. Click on the tabs below to identify the managers, artists, presenters, businesspeople, organizations and media who make up the worldwide performing arts community.

---
Management companies that advertise in the print edition have a hyperlink to their Artist Roster.
(If you would like to advertise in the Directory and receive the benefit of having your roster appear in this database, please click here.)
artists,Artists & Ensembles
choral,Choral Groups
dance,Dance Companies
I am looking for
Artists & Ensembles
Choral Groups
Dance Companies

---
opera,Opera Companies
orch,Orchestras
inpres,International Concerts & Facilities Managers
usfaci,US/Canada Facilities
usperf,US/Canada Performing Arts Series
fest,Festivals
I am looking for
Opera Companies
Orchestras
International Concerts & Facilities Managers
US/Canada Facilities
US/Canada Performing Arts Series
Festivals
---
usradi,Classical Music Radio Stations (US/Canada)
inradi,Classical Music Radio Stations (Global)
usnews,Newspaper Music Critics (US/Canada)
usmags,Music Magazines (US/Canada)
inmags,Music Magazines (Global)
publ,Publishers of Music
reco,Record Companies
I am looking for
Publishers of Music
Record Companies

---
Spotlight:
Record Companies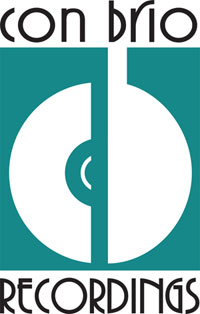 Con Brio Recordings
1961 Rose Ln.
Pleasant Hill, CA 94523
(925) 689-3444

---

---
All material found in the Press Releases section is provided by parties entirely independent of Musical America, which is not responsible for content.
Jenny Lin Performs World Premiere of William Bolcom's 'Suite of Preludes' for Piano
JENNY LIN PERFORMS WORLD PREMIERE OF WILLIAM BOLCOM'S
"SUITE OF PRELUDES" FOR PIANO
The program will also feature Philip Glass' Passacaglia and selections from The Hours soundtrack
SATURDAY, OCT 2 at 7pm at Hudson Hall in Hudson, NY
HUDSON, NY - August 31, 2021: Pianist Jenny Lin will give the world premiere performance of composer William Bolcom's "Suite of Preludes" on October 2, 2021. The nine-movement suite shares the bill with music by Philip Glass, Bolcom's friend and contemporary. The two met in the 1960s in Paris while Glass studied with teaching great Nadia Boulanger, and Bolcom with composer Darius Milhaud and both will turn 85 next year. Lin will perform one of Glass' recent works Passacaglia and selections from his soundtrack to the 2002 film The Hours.
"I am so thrilled to have the opportunity to present the music from two American legends on the same program," said Jenny Lin. "Two composer-pianists - I call them "super humans" - composers who are at the same time amazing performers."
The nine movements are all miniatures and depict the personal side of Bolcom - from humor, obscure thematic quotes to jazz chords - all within the European American style for which the composer is known.
Melancholy Waltz
2. Arabesques
3. Light Fantastic
4. Spring Has Come at Last
5. Fool's Errands
6. Cavatina
7. Will.This Ever End
8. Litany
9. Jig
ABOUT THE ARTISTS
Jenny Lin, a Steinway artist, has made a name for herself on the world stage thanks to her "remarkable technical command" and "gift for melodic flow" (New York Times). The Washington Post has extolled her "confident fingers" and "spectacular technique," while Gramophone has hailed her as "an exceptionally sensitive pianist". Lin was born in Taiwan, raised in Austria, and moved to New York, where she resides. At the age of four, with no piano at home, she began playing the instrument at her grandmother's house. Educated in Europe and the US, she has built an international reputation distinguished by inventive collaborations with a breadth of artists. She has a close affinity with Philip Glass, whose Etudes she performs globally, and which inspired her to embark on a commissioning initiative, The Etudes Project. Lin's discography numbers more than 30 recordings, ranging from the classic piano canon to modern milestones to Broadway songs. She performed at Hudson Hall in 2011 and 2013.
American composer William Bolcom's body of work—symphonic, ragtime, choral, and more—has garnered him laurels including a Pulitzer Prize, the National Medal of Arts, and a GRAMMY Award. He is a recent awardee of the prestigious $100,000 Nemmers Prize given to outstanding composers by Northwestern University. He taught on the faculty of the University of Michigan's School of Music from 1973 to 2008, where he was named the Ross Lee Finney Distinguished University Professor of Composition in 1994. He has frequently performed and recorded with his wife, mezzo-soprano Joan Morris; together they have released 25 recordings. In 2018, nine world premieres commemorated his 80th birthday.
Philip Glass, the iconic composer and pianist, has made an indelible imprint on contemporary music, with remarkable achievements in opera, symphony, film, dance and more. He studied at the University of Chicago, The Juilliard School, and with Nadia Boulanger in Paris, eventually landing in New York, where he founded the Philip Glass Ensemble. He has described his work as "music with repetitive structures," which has garnered acclaim in both classical and pop culture realms and influenced generations of musicians.
ABOUT HUDSON HALL
Hudson Hall (www.hudsonhall.org) is a cultural beacon in the Hudson Valley, offering a dynamic year-round schedule of music, theater, dance, literature, workshops for youth and adults, as well as family programs and large-scale community events such as Winter Walk. Located in a historic landmark that houses New York State's oldest surviving theater, Hudson Hall underwent a full restoration and reopened to the public in April 2017 for the first time in over 55 years. In 2019, through an extensive program encompassing live performance, art exhibitions, city-wide festivals, free community events and workshops, Hudson Hall served an audience of 50,000 and employed over 400 artists and skilled technicians, making it a valuable contributor to Columbia County's $8 million creative economy. Approximately 70% of Hudson Hall's programs are free of charge or subsidized to ensure equitable access to the arts.
COVID SAFETY: All ticket holders to live, in-person events intended for adults at Hudson Hall are required to wear masks and provide proof of vaccination against COVID-19 upon entry. Read Hudson Hall's COVID-19 Safety Policy.
Programs at Hudson Hall are funded, in part, by New York State Council on the Arts with the support of Governor and the New York State Legislature.
Tickets:
$25 General Admission
$40 Premium Admission
$150-$300 Sponsor Table for 2 or 4
Tickets and information at hudsonhall.org / 518-822-1438
Hudson Hall at the historic Hudson Opera House
327 Warren Street, Hudson NY
hudsonhall.org/ (518) 822-1438
# #

RENT A PHOTO
Search Musical America's archive of photos from 1900-1992.