NETWORK
Musical America has developed the most advanced search in the international performing arts industry. Click on the tabs below to identify the managers, artists, presenters, businesspeople, organizations and media who make up the worldwide performing arts community.

---
Management companies that advertise in the print edition have a hyperlink to their Artist Roster.
(If you would like to advertise in the Directory and receive the benefit of having your roster appear in this database, please click here.)
artists,Artists & Ensembles
choral,Choral Groups
dance,Dance Companies
I am looking for
Artists & Ensembles
Choral Groups
Dance Companies

---
opera,Opera Companies
orch,Orchestras
inpres,International Concerts & Facilities Managers
usfaci,US/Canada Facilities
usperf,US/Canada Performing Arts Series
fest,Festivals
I am looking for
Opera Companies
Orchestras
International Concerts & Facilities Managers
US/Canada Facilities
US/Canada Performing Arts Series
Festivals
---
usradi,Classical Music Radio Stations (US/Canada)
inradi,Classical Music Radio Stations (Global)
usnews,Newspaper Music Critics (US/Canada)
usmags,Music Magazines (US/Canada)
inmags,Music Magazines (Global)
publ,Publishers of Music
reco,Record Companies
I am looking for
Publishers of Music
Record Companies

---
Spotlight:
Record Companies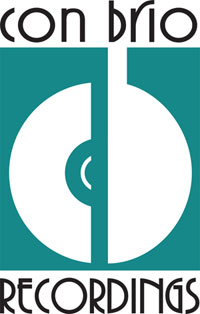 Con Brio Recordings
1961 Rose Ln.
Pleasant Hill, CA 94523
(925) 689-3444

---

---
All material found in the Press Releases section is provided by parties entirely independent of Musical America, which is not responsible for content.
Wallis Annenberg Center for the Performing Arts Presents Evening of Beethoven Sonatas Featuring Acclaimed Pianist ORY SHIHOR
Internationally renowned pianist Ory Shihor returns to the Wallis Annenberg Center for the Performing Arts with the program Beethoven: Darkness and Light, shedding light on four masterful Beethoven piano sonatas, on Thursday, October 7, 2021, 7:30 pm. Within each of the evening's four works, Beethoven counteracts an inevitable darkness with luminous light. Shihor's intent to present these sonatas in pairs - a celebrated work with a lesser known one - further accentuates this metaphoric and musical chasm. Shihor has been hailed as a "boldly individualistic" pianist (The New York Times) who is "not afraid to takes risks" (The Washington Post). A Preludes @ The Wallis pre-concert conversation moderated by Classical KUSC's Brian Lauritzen will be held before the concert with Shihor.
"Ory Shihor is a captivating pianist who provides compelling insights into the music he performs," says The Wallis' Artistic Director Paul Crewes, "We are pleased to welcome him back to The Wallis with his latest solo project, Beethoven: Darkness and Light."
As a concert pianist, Shihor has impressed audiences and critics from coast to coast and throughout Europe, Australia and Asia. A world-renowned pedagogue as well, Shihor is the founder and CEO of the Los Angeles-based Ory Shihor Institute, which offers training and certification programs for piano teachers and students, online courses and a pre-college program for gifted young pianists. Prior to opening his own institute, Shihor was dean of the Colburn Music Academy, which he founded in 2010, and served as professor of piano at the Colburn Conservatory for 10 years. He has served as juror in significant international competitions and has given lectures and masterclasses at conservatories, universities and festivals around the globe. Shihor's numerous awards and competition prizes include the Gina Bauchauer Prize, Young Concert Artists International Auditions, Washington International Piano Competition and Arthur Rubinstein International Piano Master Competition. Born in Tel Aviv, Israel, Shihor was a recipient of America-Israel Cultural Foundation scholarships from the age of 12. At 15, he moved to the United States to study at the Curtis Institute of Music under the legendary pianist Jorge Bolet and later graduated from the Juilliard School, where his teacher was the renowned pedagogue Russell Sherman.
The health and safety of patrons, staff and artists inside and outside the venue are a top priority for The Wallis. All audience members attending indoor performances will be required to show proof of full vaccination upon entry at The Wallis, or proof of a negative COVID-19 test within 48 hours of the attending their performance date. In addition, all patrons regardless of vaccination status will be required to properly wear a face mask over both the nose and mouth upon entering The Wallis' indoor spaces and for the duration of their visit. The Wallis' health and safety protocols are also subject to change at the venue's sole discretion or in accordance with LA County and City of Beverly Hills regulations. For The Wallis' current safety updates and protocols, please visit https://thewallis.org/safety
This concert is made possible by generous support from Camille and Arnon Adar, and Marilyn Ziering.
Tickets, $29-$79, are on sale now. The Wallis Annenberg Center for the Performing Arts is located at 9390 N. Santa Monica Blvd, Beverly Hills. To purchase tickets and for more information, please call 310-746-4000 or visit TheWallis.org/Beethoven.
About the Wallis Annenberg Center for the Performing Arts:
The Wallis Annenberg Center for the Performing Arts is a dynamic cultural hub and community resource where local, national and international artists share their artistry with ever-expanding audiences. The campus, located in the heart of Beverly Hills, CA, is committed to robust and distinctive presentations and education programs curated with both creativity and social impact in mind. Distinguished by its eclectic programming that mirrors the diverse landscape of Los Angeles and its location in the entertainment capital of the world, The Wallis has produced and presented more than 300 dance, theater, opera, classical music, cinema and family programs since its doors opened in October 2013. Hailed as "au courant" (LaLa Magazine), The Wallis was lauded by Culture Vulture, which proclaims, "If you love expecting the unexpected in the performing arts, you have to love The Wallis." Its programming has been nominated for 79 Ovation Awards and nine L.A. Drama Critic's Circle Awards. The campus itself, a breathtaking 70,000-square-foot facility, celebrating the classic and the modern, has garnered six architectural awards. Designed by acclaimed architect Zoltan E. Pali (SPF:architects), the restored building features the original 1933 Beverly Hills Post Office (on the National Register of Historic Places), which serves as the theater's dramatic yet welcoming lobby, and includes the contemporary 500-seat, state-of-the-art Bram Goldsmith Theater; the 150-seat Lovelace Studio Theater; an inviting open-air plaza for family, community and other performances; and GRoW @ The Wallis: A Space for Arts Education, where learning opportunities for all ages and backgrounds abound. Together, these elements embrace the city's history and its future, creating a performing arts destination for L.A.-area visitors and residents alike. The Wallis Annenberg Center for the Performing Arts is led by Chairman of the Board Michael Nemeroff, Executive Director & Chief Executive Officer Rachel Fine and Artistic Director Paul Crewes.
For more information about The Wallis, please visit: TheWallis.org.
For downloadable photos, please visit: TheWallis.org/Press.
Like The Wallis on Facebook, and follow us on Twitter and Instagram

RENT A PHOTO
Search Musical America's archive of photos from 1900-1992.