NETWORK
Musical America has developed the most advanced search in the international performing arts industry. Click on the tabs below to identify the managers, artists, presenters, businesspeople, organizations and media who make up the worldwide performing arts community.

---
Management companies that advertise in the print edition have a hyperlink to their Artist Roster.
(If you would like to advertise in the Directory and receive the benefit of having your roster appear in this database, please click here.)
artists,Artists & Ensembles
choral,Choral Groups
dance,Dance Companies
I am looking for
Artists & Ensembles
Choral Groups
Dance Companies

---
opera,Opera Companies
orch,Orchestras
inpres,International Concerts & Facilities Managers
usfaci,US/Canada Facilities
usperf,US/Canada Performing Arts Series
fest,Festivals
I am looking for
Opera Companies
Orchestras
International Concerts & Facilities Managers
US/Canada Facilities
US/Canada Performing Arts Series
Festivals
---
usradi,Classical Music Radio Stations (US/Canada)
inradi,Classical Music Radio Stations (Global)
usnews,Newspaper Music Critics (US/Canada)
usmags,Music Magazines (US/Canada)
inmags,Music Magazines (Global)
publ,Publishers of Music
reco,Record Companies
I am looking for
Publishers of Music
Record Companies

---
Spotlight:
Record Companies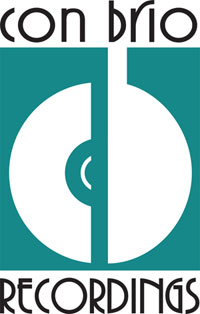 Con Brio Recordings
1961 Rose Ln.
Pleasant Hill, CA 94523
(925) 689-3444

---

---
All material found in the Press Releases section is provided by parties entirely independent of Musical America, which is not responsible for content.
The Wallis Annenberg Center for the Performing Arts Presents World Premiere Performances by Classical Virtuoso ANNE AKIKO MEYERS, VIOLIN
Acclaimed violinist Anne Akiko Meyers, accompanied by Fabio Bidini on piano, returns to the Wallis Annenberg Center for the Performing Arts on Saturday, October 2, 2021, 7:30 pm, as the first artist to perform before an audience at the Bram Goldsmith Theater since COVID-19-forced a shutdown in 2020. Meyers, recently praised by the Los Angeles Times for her "virtuosity," will present the world premiere of a new arrangement of Corelli's Sonata in D minor, created especially for her by Andy Poxon. The evening also features Meyers' premieres of Arvo Pärt's "Estonian Lullaby," which the composer dedicated to her, and Morten Lauridsen's "Sure on This Shining Night" and "Dirait-On," as well as Beethoven's Sonata No. 5, "Spring" and Ástor Piazzolla's "Histoire du Tango." Audience members may join a prelude discussion with the artists, moderated by Classical KUSC's Brian Lauritzen, from 6:30 to 7 pm.
"Anne Akiko Meyers has performed on many of the world's great stages," says The Wallis' Artistic Director, Paul Crewes. "Her appearance at The Wallis performing two world premieres, along with the esteemed Fabio Bidini, allows our audiences an unparalleled opportunity to enjoy their work."
The Wallis is closely monitoring the ever-changing local health and safety environment carefully and addressing known health factors at the moment. Should plans change and any performance be required to be postponed or cancelled or if venue capacity limitations are instituted, ticket holders will be notified immediately with options for their purchased tickets per The Wallis' ticketing policies.
The health and safety of patrons, our staff and artists inside and outside our venue are a top priority for The Wallis. All audience members attending indoor performances will be required to show proof of full vaccination upon entry at The Wallis, or proof of a negative COVID-19 test within 48 hours of the attending their performance date. Further details, including methods of vaccination confirmation and COVID testing will be announced soon. In addition, all patrons regardless of vaccination status will be required to properly wear a face mask over both the nose and mouth upon entering The Wallis' indoor spaces and for the duration of their visit. The Wallis' health and safety protocols are also subject to change at the venue's sole discretion or in accordance with LA County and City of Beverly Hills regulations.
Ticket prices are $39-$99 per person. The Wallis Annenberg Center for the Performing Arts is located at 9390 N. Santa Monica Blvd, Beverly Hills. To purchase tickets and for more information, please call 310-746-4000 (Monday – Friday, 10 am to 6 pm) or visit TheWallis.org/Meyers.
About the Wallis Annenberg Center for the Performing Arts:
The Wallis Annenberg Center for the Performing Arts is a dynamic cultural hub and community resource where local, national and international artists share their artistry with ever-expanding audiences. The campus, located in the heart of Beverly Hills, CA, is committed to robust and distinctive presentations and education programs curated with both creativity and social impact in mind. Distinguished by its eclectic programming that mirrors the diverse landscape of Los Angeles and its location in the entertainment capital of the world, The Wallis has produced and presented more than 300 dance, theater, opera, classical music, cinema and family programs since its doors opened in October 2013. Hailed as "au courant" (LaLa Magazine), The Wallis was lauded by Culture Vulture, which proclaims, "If you love expecting the unexpected in the performing arts, you have to love The Wallis." Its programming has been nominated for 79 Ovation Awards and nine L.A. Drama Critic's Circle Awards. The campus itself, a breathtaking 70,000-square-foot facility, celebrating the classic and the modern, has garnered six architectural awards. Designed by acclaimed architect Zoltan E. Pali (SPF:architects), the restored building features the original 1933 Beverly Hills Post Office (on the National Register of Historic Places), which serves as the theater's dramatic yet welcoming lobby, and includes the contemporary 500-seat, state-of-the-art Bram Goldsmith Theater; the 150-seat Lovelace Studio Theater; an inviting open-air plaza for family, community and other performances; and GRoW @ The Wallis: A Space for Arts Education, where learning opportunities for all ages and backgrounds abound. Together, these elements embrace the city's history and its future, creating a performing arts destination for L.A.-area visitors and residents alike. The Wallis Annenberg Center for the Performing Arts is led by Chairman of the Board Michael Nemeroff, Executive Director & Chief Executive Officer Rachel Fine and Artistic Director Paul Crewes.
For more information about The Wallis, please visit: TheWallis.org.
For downloadable photos, please visit: TheWallis.org/Press.
Like The Wallis on Facebook, and follow us on Twitter and Instagram

RENT A PHOTO
Search Musical America's archive of photos from 1900-1992.