NETWORK
Musical America has developed the most advanced search in the international performing arts industry. Click on the tabs below to identify the managers, artists, presenters, businesspeople, organizations and media who make up the worldwide performing arts community.

---
Management companies that advertise in the print edition have a hyperlink to their Artist Roster.
(If you would like to advertise in the Directory and receive the benefit of having your roster appear in this database, please click here.)
artists,Artists & Ensembles
choral,Choral Groups
dance,Dance Companies
I am looking for
Artists & Ensembles
Choral Groups
Dance Companies

---
opera,Opera Companies
orch,Orchestras
inpres,International Concerts & Facilities Managers
usfaci,US/Canada Facilities
usperf,US/Canada Performing Arts Series
fest,Festivals
I am looking for
Opera Companies
Orchestras
International Concerts & Facilities Managers
US/Canada Facilities
US/Canada Performing Arts Series
Festivals
---
usradi,Classical Music Radio Stations (US/Canada)
inradi,Classical Music Radio Stations (Global)
usnews,Newspaper Music Critics (US/Canada)
usmags,Music Magazines (US/Canada)
inmags,Music Magazines (Global)
publ,Publishers of Music
reco,Record Companies
I am looking for
Publishers of Music
Record Companies

---
Spotlight:
Record Companies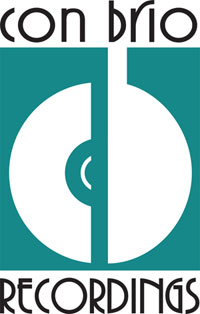 Con Brio Recordings
1961 Rose Ln.
Pleasant Hill, CA 94523
(925) 689-3444
---

---
All material found in the Press Releases section is provided by parties entirely independent of Musical America and is not responsible for content.
Eraser Mountain
NYU Skirball will present the North American premiere of Toshiki Okada/chelfitsch and Teppei Kaneuji's Eraser Mountain on Friday, February 28 and Saturday, February 29 at 7:30 pm at NYU Skirball Center. Eraser Mountain, performed in Japanese with English supertitles, considers how our present-day actions impact future generation and asks the question: "What is our environmental responsibilities to future generations?"
After Japan's great earthquake of 2011, a tsunami almost entirely demolished the region around the city of Rikuzentakata and thousands died. The city is now undergoing immense reconstruction to elevate the area as a countermeasure against future tsunami waves. Using local rocks to raise the land, however, has led to severe damage to surrounding mountains. In Eraser Mountain, Japanese director Toshiki Okada and visual artist Teppei Kaneuji question this human-centric approach to the problem and ask us to reimagine the relationships between people, objects, and the world.
chelfitsch was founded in 1997 by Toshiki Okada, who writes and directs all of its productions. The troupe is applauded for its unique use of language and physicality, and is widely considered, both inside and outside Japan, as one of the leaders of contemporary theater. It made its debut abroad with a performance of Five Days in March in 2007 and has since performed works in more than 70 cities around the world. chelfitsch.net/
Toshiki Okada (Playwright/Director) is a theater artist, novelist and head of the theater company chelfitsch. His work has attracted attention at home and abroad for its attempts to overturn theater conventions. In 2005, his play Five Days in March won the prestigious Kishida Kunio Drama Award and he was a finalist for the Toyota Choreography Award. He made his debut as a novelist in 2007 with the collection of short stories "The End of the Special Time We Were Allowed," winning the Oe Kenzaburo Prize the following year. Since 2016, he has undertaken a four -season commission from the Münchner Kammerspiele, one of the foremost public theaters in Germany, to direct work for its repertoire. He staged Pratthana – A Portrait of Possession, adapted from a novel by Thai author Uthis Haemamool, in Bangkok, at the Festival d'Automne à Paris, and at Resonance 2019 in Tokyo.
Teppei Kaneuji (Scenography) studied at the Royal College of Art, London. Employing a collage-like approach in his practice, Kaneuji makes his work out of the everyday objects he collects. Across a wide range of media such as sculpture, painting, video, and photography, he searches for sculptural "systems" that manifest the relationship between images and materiality. In addition to exhibitions in Japan and overseas, Kaneuji's output also encompasses stage set and book cover designs.
ABOUT NYU SKIRBALL
NYU Skirball, located in the heart of Greenwich Village, is one of New York City's major presenters of international work, and has been the premier venue for cultural and performing arts events in lower Manhattan since 2003. The 800-seat theater, led by Director Jay Wegman, provides a home for internationally renowned artists, innovators and thinkers. NYU Skirball hosts over 300 events annually, from re-inventions of the classics to cutting-edge premieres, in genres ranging from dance, theater and performance arts to comedy, music and film.
NYU Skirball's unique position within with New York University enables it to draw on the University's intellectual riches and resources to enhance its programming with dialogues, public forums and conversations with artists, philosophers, scientists, Nobel Laureates and journalists. nyuskirball.org.
TICKETS
Eraser Mountain will play February 28 and 29 at 7:30 pm. Tickets begin at $25 and can be purchased online at www.nyuskirball.org, by calling 212.998-4941, or at the box office, Tuesday – Saturday from 12:00 pm– 6:00 pm. NYU Skirball is located at 566 LaGuardia Place at Washington Square, New York, New York 10012.

RENT A PHOTO
Search Musical America's archive of photos from 1900-1992.