NETWORK
Musical America has developed the most advanced search in the international performing arts industry. Click on the tabs below to identify the managers, artists, presenters, businesspeople, organizations and media who make up the worldwide performing arts community.

---
Management companies that advertise in the print edition have a hyperlink to their Artist Roster.
(If you would like to advertise in the Directory and receive the benefit of having your roster appear in this database, please click here.)
artists,Artists & Ensembles
choral,Choral Groups
dance,Dance Companies
I am looking for
Artists & Ensembles
Choral Groups
Dance Companies

---
opera,Opera Companies
orch,Orchestras
inpres,International Concerts & Facilities Managers
usfaci,US/Canada Facilities
usperf,US/Canada Performing Arts Series
fest,Festivals
I am looking for
Opera Companies
Orchestras
International Concerts & Facilities Managers
US/Canada Facilities
US/Canada Performing Arts Series
Festivals
---
usradi,Classical Music Radio Stations (US/Canada)
inradi,Classical Music Radio Stations (Global)
usnews,Newspaper Music Critics (US/Canada)
usmags,Music Magazines (US/Canada)
inmags,Music Magazines (Global)
publ,Publishers of Music
reco,Record Companies
I am looking for
Publishers of Music
Record Companies

---
Spotlight:
Record Companies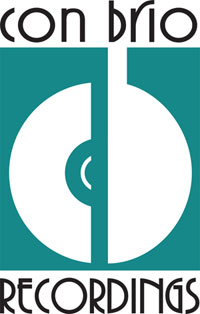 Con Brio Recordings
1961 Rose Ln.
Pleasant Hill, CA 94523
(925) 689-3444
---

---
MA Top 30 Professional of the Year: Linden Christ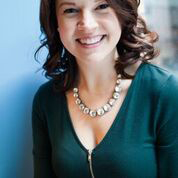 Director of Education
Chicago Opera Theater
Soprano Linden Christ was still a graduate student at the Chicago College of Performing Arts at Roosevelt University in 2006, when she became a teaching artist for Chicago Opera Theater (COT), the city's smaller alternative to the Lyric Opera of Chicago. Within two years of working with the local public schools, she became COT's head of education, first as manager, now under her current title.
At first, Christ was one of three instructors who taught about 200 students in eight classes drawn from five schools. Today, the program enlists two full-time and nine part-time teaching artists to reach some 1200 students in 42 classes from eight elementary schools and four high schools.
The centerpiece of COT's education program, and Christ's main focus, is Opera for All, for grades three through six. Teaching artists spend 60 minutes per week over 30 weeks, instructing a class in singing and acting techniques, and guiding them in creating, producing, and performing their own mini opera. Students write
the script, compose a class song, and create sets, costumes, and choreography. Each spring the class performs its opera at school for parents and fellow students. Some classes are chosen for a public performance at the historic Studebaker Theater, COT's mainstage. Last year, Opera for All was one of six finalists in the education division of the International Opera Awards.
Christ also oversees the company's Young Artist program, a partnership with Roosevelt University that offers pre-professional artists a full scholarship and a stipend for two years of study. Participants perform in the public school programs, take small roles in COT productions, and emerge with a professional diploma in opera. Also under Christ is COT Teens, administered in tandem with the Chicago Public Schools; students audition for admission, and, after spending a semester with COT teaching artists, produce a showcase, musical, or operetta, often for communities around the city
These programs cost money, and Christ, who continues to teach and perform publicly, is a tireless and persuasive fundraiser; in her 12 years running the program donations have grown from $73 thousand to $317 thousand. Her passionate conviction of the value of arts education is palpable in OFA's video—it would be very hard to say no to this woman.

RENT A PHOTO
Search Musical America's archive of photos from 1900-1992.