NETWORK
Musical America has developed the most advanced search in the international performing arts industry. Click on the tabs below to identify the managers, artists, presenters, businesspeople, organizations and media who make up the worldwide performing arts community.

---
Management companies that advertise in the print edition have a hyperlink to their Artist Roster.
(If you would like to advertise in the Directory and receive the benefit of having your roster appear in this database, please click here.)
artists,Artists & Ensembles
choral,Choral Groups
dance,Dance Companies
I am looking for
Artists & Ensembles
Choral Groups
Dance Companies

---
opera,Opera Companies
orch,Orchestras
inpres,International Concerts & Facilities Managers
usfaci,US/Canada Facilities
usperf,US/Canada Performing Arts Series
fest,Festivals
I am looking for
Opera Companies
Orchestras
International Concerts & Facilities Managers
US/Canada Facilities
US/Canada Performing Arts Series
Festivals
---
usradi,Classical Music Radio Stations (US/Canada)
inradi,Classical Music Radio Stations (Global)
usnews,Newspaper Music Critics (US/Canada)
usmags,Music Magazines (US/Canada)
inmags,Music Magazines (Global)
publ,Publishers of Music
reco,Record Companies
I am looking for
Publishers of Music
Record Companies

---
Spotlight:
Record Companies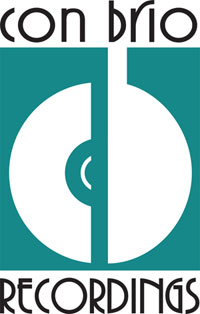 Con Brio Recordings
1961 Rose Ln.
Pleasant Hill, CA 94523
(925) 689-3444
---

---
All material found in the Press Releases section is provided by parties entirely independent of Musical America and is not responsible for content.
Jorge Federico Osorio to Perform Beethoven Concerto Cycle with the Atlanta Symphony Orchestra
On January 25, 2018, Jorge Federico Osorio will commence a traversal of Beethoven's five Piano Concertos with the Atlanta Symphony Orchestra at Atlanta Symphony Hall and UGA Performing Arts Center. Robert Spano and Roberto Abbado will conduct.
https://www.atlantasymphony.org/ConcertsAndTickets/2017-18-Season


Concerto No. 5 – January 25, 27, 28* (Spano)
Concerti Nos. 2 and 3 – February 1, 3 (Spano)
Concerto No. 1 – February 8, 10, 11 (Abbado)
Concerto No. 4 – February 15, 17 (Abbado)
*UGA Performing Arts Center

Jorge Federico Osorio has been lauded throughout the world for his superb musicianship, powerful technique, vibrant imagination, and deep passion. He is the recipient of several international prizes and awards, including the prestigious Medalla Bellas Artes, the highest honor granted by Mexico's National Institute of Fine Arts.
Osorio has performed with many of the world's leading ensembles, including the symphony orchestras of Atlanta, Chicago, Cincinnati, Dallas, Detroit, Milwaukee, Philadelphia, Pittsburgh, Seattle, and the National Symphony Orchestra of Mexico; the Israel, Warsaw, and Royal Philharmonics; RTÉ National Symphony Orchestra (Dublin), São Paulo Symphony Orchestra (OSESP), Moscow State Orchestra, Orchestre Nationale de France, Philharmonia Orchestra, and the Concertgebouw Orchestra. He has collaborated with such distinguished conductors as James Conlon, Rafael Frühbeck de Burgos, Bernard Haitink, Manfred Honeck, Mariss Jansons, Lorin Maazel, Juanjo Mena, Jorge Mester, Carlos Miguel Prieto, Robert Spano, Klaus Tennstedt, and Jaap van Zweden, among many others. His concert tours have taken him to Asia, North, Central and South America, and Europe, where he has performed in Amsterdam, Berlin, Brussels, Dublin, Düsseldorf, Leipzig, Stuttgart, and Torino.
In the United States, Osorio has given recitals in recent years in Berkeley, California (Cal Performances), Boston, and Chicago, where he has appeared on Symphony Center's distinguished Piano Series on four separate occasions. He has also given two recitals in New York City at Lincoln Center's Alice Tully Hall, both of which were highly acclaimed by Allan Kozinn of The New York Times. North American festival appearances have included the Hollywood Bowl, Mainly Mozart, Newport, Grant Park, and Ravinia, where he performed all five Beethoven Concertos with the Chicago Symphony Orchestra under the direction of Maestro Conlon in two consecutive evenings.
A prolific recording artist, Osorio has documented a wide variety of repertoire, including a solo Brahms CD that Gramophone proclaimed "one of the most distinguished discs of Brahms' piano music in recent years." Recordings with orchestra include Beethoven's five Piano Concertos and Choral Fantasy; both Brahms Concertos; and concertos by Chávez, Mozart, Ponce, Rachmaninov, Ravel, Rodrigo, Schumann, Tchaikovsky, and Weinberg. Osorio's acclaimed solo recordings on Cedille Records include the recently released Final Thoughts – The Last Piano Works of Schubert & Brahms; Russian Recital with compositions by Mussorgsky, Prokofiev, and Shostakovich; Salón Mexicano, comprising music of Mexican composers Manuel M. Ponce, Felipe Villanueva, Ricardo Castro, and José Rolon; an entire disc devoted to music of Ponce; a 2-CD set of Debussy and Liszt; and Piano Español, a collection of works by Albéniz, Falla, Granados, and Soler that received glowing reviews internationally and marked Osorio as one of the world's great interpreters of Spanish piano music. In addition to Cedille, Osorio's recorded work can be found on the Artek, ASV, CBS, EMI, IMP, and Naxos labels.
An avid chamber music performer, Osorio has served as artistic director of the Brahms Chamber Music Festival in Mexico; performed in a piano trio with violinist Mayumi Fujikawa and cellist Richard Markson; and collaborated with Yo-Yo Ma, Ani Kavafian, Elmar Oliveira, and Henryk Szeryng. He began studying the piano at the age of five with his mother, Luz María Puente, and later attended the conservatories of Mexico, Paris, and Moscow, where he worked with Bernard Flavigny, Monique Haas, and Jacob Milstein. He also studied with Nadia Reisenberg and Wilhelm Kempff. Highly revered in his native Mexico, Osorio resides in the Chicagoland area, where he serves on the faculty at Roosevelt University's Chicago College of Performing Arts.
Steinway Artist
www.jorgefedericoosorio.com

RENT A PHOTO
Search Musical America's archive of photos from 1900-1992.