---
New Artist of the Month: Pene Pati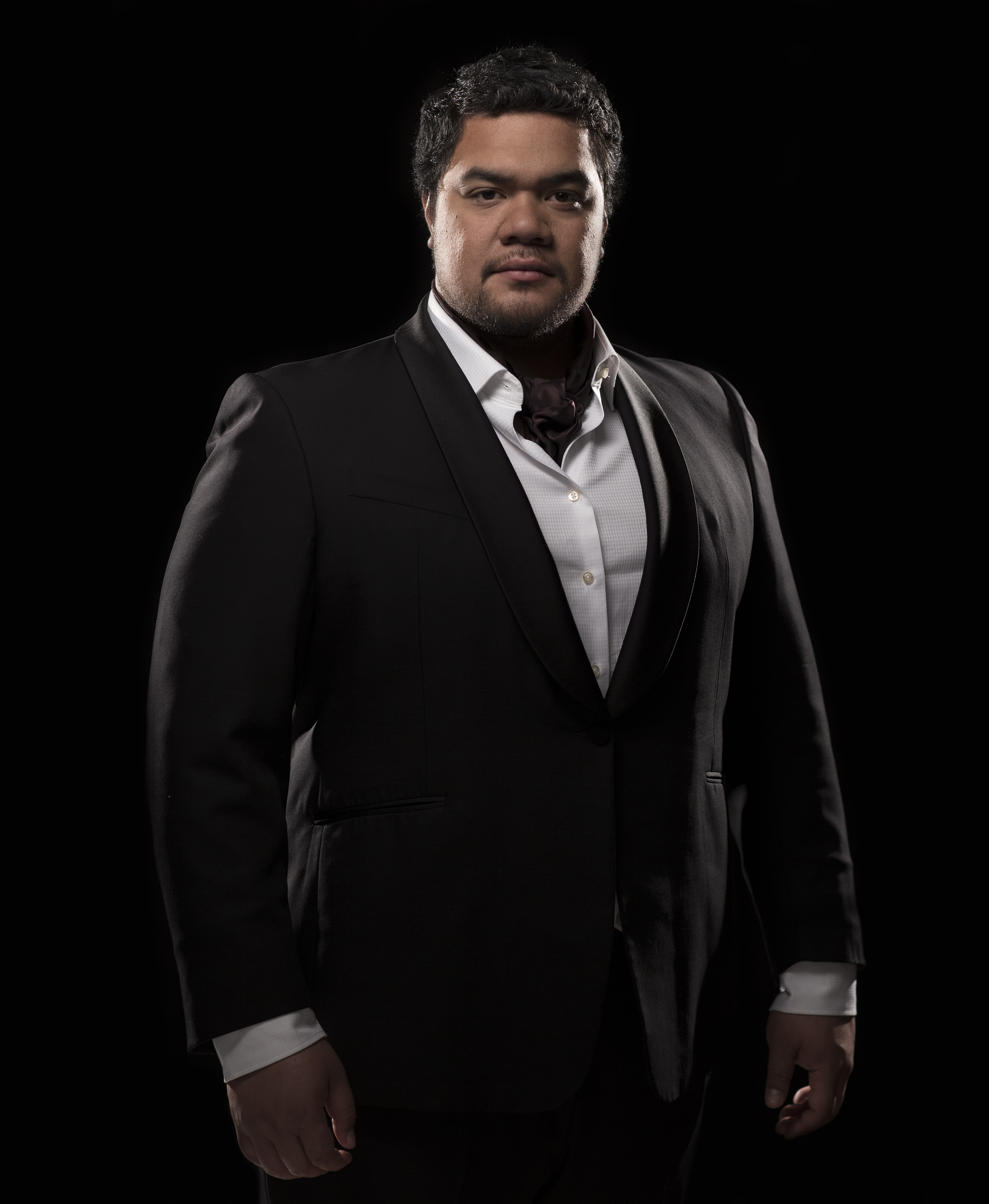 Growing up in New Zealand, singing was always a part of Pene Pati's life. But opera seemed a world away.
How things change: today the tenor is in San Francisco at the start of a professional career, preparing to sing the role of the Duke in San Francisco Opera's summer production of Rigoletto.
For Pati, born in Apia, Samoa, music was a family affair; one of his earliest childhood memories is of singing at home. The Patis moved to Aukland when he was still a toddler, and his father became the manager of a retirement facility. Pene, his brother Amitai, and their two sisters became the in-house entertainment. "We sang every Friday," he recalls, "hymns, Take Me Home, Country Roads, old-school classics. We were like the Von Trapp family."
The boys found themselves in demand, and in 2012, Pene, Amitai (also a tenor) and their cousin, baritone Moses Mackay, formed the trio SOL3MIO. Singing show tunes, arias, and popular songs, they quickly established a following; in their first year, they were playing 2,000-seat auditoriums. To their astonishment, Universal Music offered them a contract; by 2013, they had the highest-selling album in New Zealand. Their DVD has gone 12 times platinum. "We went from zero to hero," says Pati.
SOL3MIO is still together, although Pati says the goal was always simply to raise funds for opera training. In 2011, he traveled to Cardiff to study with Dennis O'Neill at the Wales International Academy of Voice. "He told me I had a natural voice," Pati recalls. "At the time, I refused to believe him; I was very naïve, and I couldn't understand how someone like myself, who's had no training, could be what he was saying. Yes, I sang all the time, but I had never really pursued singing." He recalls O'Neill asking who his previous teachers were. "And I said I didn't have one. I learned in my car, watching YouTube clips of Pavarotti. I'd watch close-up videos of him, watch what he was doing with his face, and imitate the sound. I just had it in my head that if he could do it, I could do it."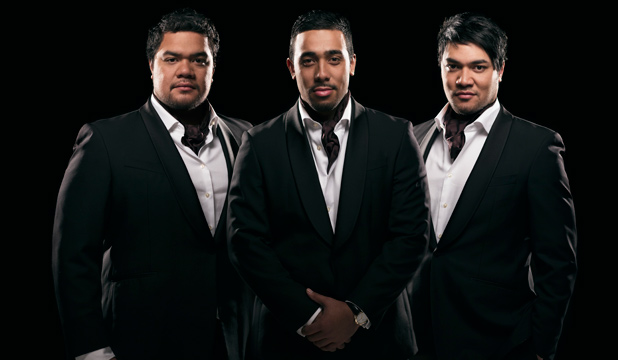 SOL3MIO: Pene Pati, Moses Mackay, Amitai Pati
O'Neill, he says, was instrumental in helping him refine his technique. Pati applied himself to vocal and language studies, eventually learning the roles of Edgardo, Rodolfo, and the Duke. He left the academy with a master's degree in advanced vocal technique. Awards followed: the Joan Sutherland and Richard Bonygne Bel Canto award in 2012; a first place at the Montserrat Caballé International Aria Competition in 2014. In 2015, he took second place and the Audience Prize at Plácido Domingo's Operalia.
Pati was in Auckland when Merola Opera program director Sheri Greenawald and conductor Mark Morash arrived from San Francisco to scout young artists for the prestigious training program. They offered him a spot in Merola, but Pati deferred. "I still doubted myself," he says, "and I said give me one more year." In 2013, he joined the program. While in Merola, he met his wife, soprano Amina Edris. His brother, Amitai, was also selected for Merola; all three singers graduated from the program and went on to SFO's Adler Fellowship program.
As an Adler, Pati hit his stride. "It was a definite morale booster," he says. "For the first time, I felt like I deserved it." Even while in training, he began appearing in mainstage roles. In 2016, he made his company debut as Count Lerma in San Francisco Opera's summer production of Verdi's Don Carlo; last fall, he sang two roles (Eunuch/Stone) in Bright Sheng's Dream of the Red Chamber, and returned as the Messenger in Aida. The first performance of Don Carlo was "surreal," he says. "Three thousand people looking at you, and I'm looking at these heroes – René Pape, Ferruccio Furlanetto, Michael Fabiano. I'm standing next to them thinking this is great. I realized I'd reached another level."
Now he's singing the Duke. Pene has listened to the iconic recordings – Gedda, Kraus, Beczala; Pavarotti, of course. "I'm nervous," he says, "but I'm majorly prepared. I've seen the production, so I have an idea of how it should be done. I've put together in my mind how I should sing the arias – where to stand, where to conserve. I know the role now, I know everyone's music.
"This role is pivotal for me, and I want to have my own spin on it. I want people to say 'that's who the Duke should be.' I'm not playing the Duke how Pavarotti was the Duke. I don't want to reincarnate someone else's performance. I want to be that person who, when the next person comes in, people will say 'he was good, but he wasn't Pene.' I want to make my own statement, challenge myself to the limit."
As he finishes his Adler term in San Francisco, Pati says he's not sure what will come next. But he notes that music is still a family affair: When Rigoletto opens on May 31, his brother and his wife will be with him onstage: Amatai Pati as Matteo Borsa, Amina Edris as the Countess Ceprano.
---

WHO'S BLOGGING

WHO ELSE IS BLOGGING
Interviews with musicians who have successfully created their own opportunities.
PROFESSIONAL
GROWTH
FIND:
»MORE

NETWORK
FIND:
Updates to artist manager rosters
»MORE
RENT A PHOTO
Search Musical America's archive of photos from 1900-1992.