Mariotti North of the Alps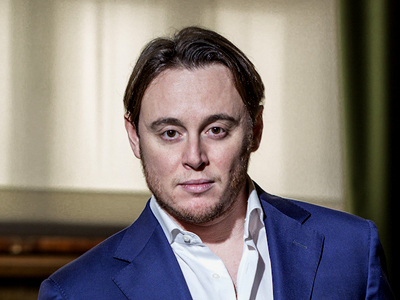 By ANDREW POWELL
Published: April 26, 2015
MUNICH — He will always be attached to Rossini, but Michele Mariotti, 36, can probe and illuminate a vast repertory besides. This much was evident March 23 in a refreshing return engagement with the Münchner Symphoniker.
The Pesaro-born maestro's podium technique and constructive manner recall another Rossinian, the late Claudio Abbado, both men omnipresent in Bologna over the last decade. His knack for lifting out seemingly banal musical lines and turning them to instant expressive effect, combined with a certain metrical rigidity, suits him to the opera composer. But like Abbado he savors structure and injects passion somewhat clinically: the ethos is Classical rather than bel canto, Haydn over Bellini, and therefore impossible to delimit.
The Prinz-Regenten-Theater subscription concert followed a same-program runout to Kempten in Bavaria's cheese-making Allgäu region. Ray Chen provided buoyant pleasures in Mozart's G-Major Violin Concerto (1775) using a loaned Stradivarius associated with Joachim. If the outer movements sounded generalized, the Brisbane soloist's ardor in the Adagio compensated.
In the opening Meeresstille und glückliche Fahrt Overture (1828), Mariotti gave character and point to even the briefest of Mendelssohn's phrases, audibly pushing the technical limits of all sections of the cooperative orchestra. After the break, Rossini's Guillaume Tell Overture (1829) was a study in contrasts, properly stormy, emotional, and detailed in its texture. To conclude: a Schubert Third Symphony (1815) of Beecham-esque charm and Adriatic sunshine, ideally paced and neatly played.
The orchestra's strings registered greater cohesion than in December; perhaps Kevin John Edusei has less work to do than previously imagined. Flute and oboe passagework tended to be strident, however, with the winds up against a safety curtain at this venue.
The Münchner Symphoniker took its name in 1990. It earns 24% of its annual budget of €4.5 million. The Free State of Bavaria contributes 55% in return for certain services; sponsors, including a savings bank and the region of Upper Bavaria, with Munich, underwrite the rest. By budget the ensemble ranks fifth in this city.
Photo © Rocco Casaluci
Related posts:
Volodos the German Romantic
Salzburg Coda
Liederabend with Breslik
Parsifal the Environmentalist
Edusei's Slick Elias
Tags: Guillaume Tell, Meeresstille und glückliche Fahrt, Mendelssohn, Michele Mariotti, München, Münchner Symphoniker, Munich, Prinz-Regenten-Theater, Ray Chen, Review, Rossini, Schubert, Wolfgang Amadeus Mozart