Berlin's Dark Horse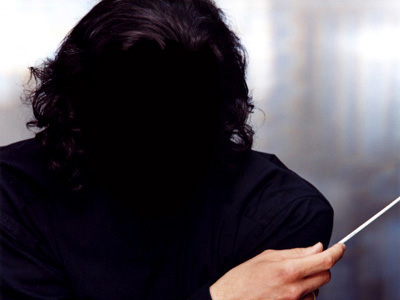 By ANDREW POWELL
Republished: May 4, 2015
MUNICH — Word around town has it that Christian Thielemann holds the biggest committed block of votes heading into next Monday's Berlin Philharmonic election. The rest, so the scuttlebutt goes, divide widely, in part reflecting the musicians' open-nomination process.
That this Chefdirigent transition is much discussed up here in Bavaria comes as a surprise. The Berliners years ago lost their dominance among German orchestras, notably with the return to glory of the older Leipzig Gewandhaus and Dresden Staatskapelle, which since reunification in 1990 have been solidly funded by their Saxon Government and are now routinely televised under their conductors Riccardo Chailly and Thielemann.
But discussed it is, probably out of happy fascination that a body of 124 tenured musicians actually enjoys the freedom in this corporate-political world to determine its own artistic path. The process certainly beats officials deciding, or a clubby mixed committee. If voting on May 11 yields no "clear majority," a shortlist will be drawn up and a second round held, at which time the less committed will shift. Naturally the winner has the option of declining the offer.
Another surprise, two weeks ago, was Mariss Jansons' casual comment during the Bavarian Radio Symphony Orchestra's season news conference to the effect that "we will see what happens" in Berlin. It had been assumed here that the 72-year-old was not a candidate, considering the health problems that led him to resign from Amsterdam's Concertgebouw Orchestra. Apparently he is.
Thielemann would be the first German to hold the lofty post since Wilhelm Furtwängler died 61 years ago, no minor consideration in this resurgent and recently enlarged nation. He might be perfect for it. Imaginative and commanding, magnetic and familiar, he would bring skills in Schumann, Brahms, Bruckner and Strauss that are unquestioned.
More pertinently he appears the best-attached of any potential candidate to prospects for robust earned incomes for the players, what with the global viewership he pulls in Dresden and the rapture he engenders in such disparate places as Beijing and Baden-Baden, Abu Dhabi and Vienna.
But for several reasons the Thielemann candidacy could collapse. He sits pretty at present in the refurbished Saxon capital, tied majestically to Salzburg through leadership of the Herbert von Karajan-founded Easter Festival, and so he may push for too much from an interested Berlin, for instance by seeking lifetime tenure in emulation of Karajan. Rumored to be right-wing politically, and not shy, he may open his mouth in ways that portend headaches for Berlin's politicians, city or federal: he already has, in fact, in guarded support of the anti-Islam Pegida movement, crossing Angela Merkel's position.
Most ruinously, and quite realistically, the entrenchment of his voting support among the musicians may produce an equally stubborn, larger, anyone-but-Thielemann faction that would only need to agree on someone else.
The divided nature of the non-Thielemann vote points to the dilemma facing the Berliners should electing him prove impossible. Far from a glittering array of options, the promise is of awkward rounds of eliminations driven by commercial requisites, institutional pride and vital timeframes. These are clear enough to seem to leave just one candidate, a dark horse as the grapevine discussions presently go.
To state the obvious, the orchestra needs a renowned, enthusiastic, hugely talented money-maker. Someone it can successfully promote and who can reciprocate. Someone who can put in a decade or more on the job, history suggests. The choices thin out abruptly.
Age, health, or crested fame surely bars Daniel Barenboim, Herbert Blomstedt, Chailly, Charles Dutoit, Bernard Haitink, Marek Janowski, Jansons, James Levine, Zubin Mehta, Mikhail Pletnev, Stanislaw Skrowaczewski, Michael Tilson Thomas. What kind of signal about the future would such an appointment send? Sensibly, and maybe on advice, Barenboim has publicly withdrawn.
Conversely the Berlin organization takes itself too seriously to reach down to the unknown, as the Los Angeles Philharmonic once boldly did with Esa-Pekka Salonen, and in any case has no Ernest Fleischmann to guide and impose such an initiative. Even if it could, a number of superb young conductors have not yet proven themselves in the orchestra's core repertory (and indeed Salonen never did): Lionel Bringuier, Constantinos Carydis, Eivind Gullberg Jensen, Tomáš Hanus, Michele Mariotti, Diego Matheuz, Vasily Petrenko, Krzysztof Urbański.
No, the Berlin Philharmonic is restricted to what should be a plentiful middle field: men and women mainly in their 40s and 50s. The talent is there, as always, but the "names" are few thanks to a generational blip in the star system.
Reputations used to be sealed by the record industry, where imagery, repertory assignments and regimentation by label created and conferred prestige — not least on the future Berlin Chefdirigents Karajan, Claudio Abbado and Simon Rattle (all using English orchestras).
But when the industry imploded after 1990, so did this system. And two exceptions to the implosion do nothing for Berlin's musician-voters today: in the Russian repertory, where pent-up demand for Western-controlled recorded surveys (suddenly enabled under the coincident Yeltsin regime) catapulted the name Valery Gergiev; and in the ongoing period-instrument movement, elevating William Christie, John Eliot Gardiner, Marc Minkowski and lesser talents.
The result is a dearth of famous conductors in precisely the age group Berlin must select from now. Stéphane Denève? Thomas Hengelbrock? Manfred Honeck? Known and most worthy, but not today the stars they would have become had the labels continued with their earlier promotional practices.
The names that can be shortlisted soon dwindle upon mundane consideration. Gustavo Dudamel, Gergiev, Riccardo Muti and Yannick Nézet-Séguin are contracted elsewhere until at least 2020. A Briton to follow a Briton would not sit well politically, nixing Ivor Bolton, Gardiner, Daniel Harding and Antonio Pappano. Limited appeal in Germany precludes Myung-Whun Chung, while Simone Young has rather overstayed in Hamburg. Nor can the musician-voters take someone who has stormed out: Fabio Luisi or Franz Welser-Möst.
Electing a conductor who is just getting started in another job, or on a sure separate trajectory, would cast the Berliners as unimaginative poachers, ruling out Iván Fischer, Philippe Jordan, Andris Nelsons, Kirill Petrenko and Tugan Sokhiev. And despite the admirable broadening of the orchestra's operational scope under Rattle, it would never work to bring in a specialist: Giovanni Antonini, Christie, Emmanuelle Haïm, Minkowski.
Tough and vague, but key, is the matter of charisma. Rattle has little of it, and this fact has gnawed away below the patina of the Berlin brand, a mistake not to repeat. Star quality — promotability — is not the first strength of several theoretical contenders for this grand post: Marin Alsop, Semyon Bychkov, James Conlon, Andrew Davis, Ádám Fischer, Alan Gilbert, Louis Langrée, Ludovic Morlot or David Robertson.
Deduction, then, leaves one feasible conductor of renown. He's thought of as Russian but in fact is Russian-German, having come to this country as a teenager. His name does not immediately come up in the context of this transition because he is little associated with the Berlin Philharmonic: he has led just a few concerts with the orchestra — his last program, in 2011, featured the rare Das klagende Lied — perhaps a cleverly planned fact that will allow non-Thielemann consensus, there being no "damage." The players know him further, however, through other engagements in Berlin, where he happens to live, and no doubt through personal interactions. This season he conducts the Rundfunk-Sinfonie-Orchester, the Konzerthaus-Orchester, and at the Komische Oper.
He may well be a friend of Rattle's. The two have Glyndebourne Festival Opera in common and serve as principal artists of London's period-instrument Orchestra of the Age of Enlightenment. If he is Rattle's own idea of the right successor, the incumbent is assuredly now gauging and conveying the interests on both sides.
Tactful and politically astute, he maintains ties to two Moscow orchestras yet manages to stay out of the fray over Vladimir Putin, and after years as music director of Glyndebourne he made a public point of praising the festival as a place to work. Diplomacy goes far in a capital city.
His repertory is cosmopolitan, even if weighted toward Russian and German music. He is not celebrated for Haydn or Mozart but does embrace period-instrument practices. At the same time, he remains intellectually curious, venturing Schnittke's Third Symphony for example this season. Critics are generally positive, especially in London, where his Brahms made waves two seasons ago for its traditionalism, but also in New York (Hänsel und Gretel and Die Frau ohne Schatten at the Metropolitan Opera) and Philadelphia, where he regularly guests.
Interestingly his present contract as principal conductor and artistic advisor of the London Philharmonic ends at the same time as Rattle's in Berlin. Where will he be May 11? At home, probably. He conducts the Komische Oper's Moses und Aron the night before. So a prediction: if naysayers thwart Thielemann in the vote, or his own hubris does, the next Chefdirigent of the Berlin Philharmonic will be Vladimir Jurowski.
Photo (modified) © Sheila Rock
Related posts:
Petrenko to Extend in Munich
Jansons! Petrenko! Gergiev!
Winter Discs
Petrenko Hosts Petrenko
Munich-Berlin: 4 Hours by Rail
Tags: Berlin Philharmonic, Christian Thielemann, Commentary, Mariss Jansons, Simon Rattle, Vladimir Jurowski