New O and P Visa Petition Form Effective May 1, 2015
By Brian Taylor Goldstein, Esq.
Dear Law and Disorder:
Someone recently told me that there was a new form for U.S. visa petitions for artists. Is this true? If so, when do I have to start using it?
Late last year, U.S. Citizenship and Immigration Services (USCIS) released a revised version of Form I-129—the form which is used to petition for O and P visas. While most attorneys have been using the new version of the form (edition date: 10/23/14) for several months, USCIS has been accepting both the old and new forms. That is, until now. USCIS recently announced that, effective May 1, 2015, USCIS will no longer accept the old version of Form I-129. Any visa petition submitted on or after May 1, 2015 must use the newest version of Form I-129 (edition date: 10/23/14) or USCIS will reject the petition. You can verify that you are using the correct version of Form I-129 by checking the edition date of the form at the bottom of each page of the I-129. As USCIS frequently revises forms and changes filing fees, often with little notice, you always want to download your forms directly from the USCIS website. NEVER assume a form you used before, much less a form provided by someone else, is correct.
Almost all of the information requested in the new version of Form I-129 (edition date: 10/23/14) is the same as the old form, just re-arranged in an inexplicably more confusing and complicated manner. As a result, the old I-129 form, which used to be 7 pages, is now 8 pages. The old I-129 O/P Supplement, which used to be 2 pages, is now 3 pages. You will need to read each question carefully as boxes and blanks have been moved around. There are also other hidden gems such as certain answers which must be filled in by hand where the revised form currently available on the USCIS website does not allow typed characters. (While I presume these changes and revisions make sense to USCIS, for the rest of us, it would take a herd of rabid squirrels to devise something more inane.)
The maddening inconvenience notwithstanding, there are really only two changes of any consequence worth noting, both of which are in response to what USCIS claims are increased instances of fraudulent O and P petitions:
1) The new I-129 form now requires both petitioners and anyone who prepares petitions for others to affirm that they have personally reviewed all of the information, evidence, documents, statements, and assertions in the petition and assert that everything is true and accurate. While such standards and practices have always been de rigueur for most attorneys, the new I-129 now officially places a heightened level of responsibility and liability on anyone who prepares a visa petition on behalf of someone else to assure that the petition and all evidence is accurate.
2) The new I-129 O/P Supplement now asks whether or not an artist or beneficiary has any ownership interest in the petitioning organization. This is to prevent artists and others from "self-petitioning." While O and P beneficiaries have never been permitted to serve as their own petitioners, the previous versions of the I-129 never specifically asked this question. Now, petitioners will need to disclose whether or not any beneficiary of the petition is also an owner of the petitioner.
Whether or not there has, in fact, been increased instances of fraudulent O and P petitions remains to be seen. USCIS states that the Preparer's Declaration has been modified to "protect the form against fraud and misuse," noting that "visa fraud and misrepresentation, especially for employment-based petitions like Form I-129, have been the subject of a significant number of criminal prosecutions." USCIS states that revisions to the attestation and signature sections were made at the request of the Department of Justice "to make it clear that applicants, preparers, interpreters, and representatives all have legal responsibilities with respect to the proper and truthful filing of benefit requests." However, according to information obtained by the American Immigration Lawyers Association in fiscal years 2012 and 2013, the USCIS Fraud Detection and National Security Directorate "found fraud in 1,499 and 723 cases respectively in Form I-129 filings, which means that approximately 0.33 percent of Forms I-129 resulted in a finding of fraud." That's less than 1/3 of one percent. Nonetheless, it is well known that the U.S. Department of Homeland Security, which controls USCIS, has always been driven more by paranoia than reality and favours draconian measures. This perception of fraud has been responsible for the increased scrutiny of I-129 supporting evidence, along with demands for more evidence, which began in 2014 and which continues to this day. As a result, the average O and P petition prepared by our office weighs about 2 – 3 pounds! At this rate, perhaps the only ones with a legitimate right to be paranoid are trees.
_________________________________________________________________
For additional information and resources on this and other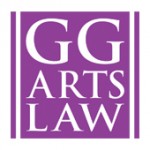 legal, project management, and business issues for the performing arts, visit ggartslaw.com
To ask your own question, write to lawanddisorder@musicalamerica.org.
All questions on any topic related to legal, management, and business issues will be welcome. However, please post only general questions or hypotheticals. GG Arts Law reserves the right to alter, edit or, amend questions to focus on specific issues or to avoid names, circumstances, or any information that could be used to identify or embarrass a specific individual or organization. All questions will be posted anonymously and/or posthumously.
__________________________________________________________________
THE OFFICIAL DISCLAIMER:
THIS IS NOT LEGAL ADVICE!
The purpose of this blog is to provide general advice and guidance, not legal advice. Please consult with an attorney familiar with your specific circumstances, facts, challenges, medications, psychiatric disorders, past-lives, karmic debt, and anything else that may impact your situation before drawing any conclusions, deciding upon a course of action, sending a nasty email, filing a lawsuit, or doing anything rash!
Tags: immigration, immigration law, petitioner, petitions, uscis, visa petition, visa petitions, visas