Gärtnerplatztheater Reopens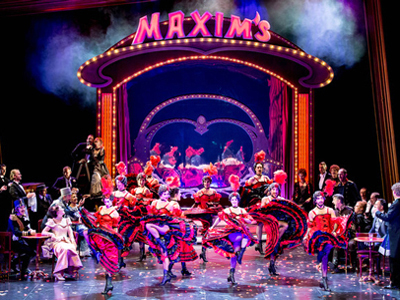 By ANDREW POWELL
Published: November 4, 2017
MUNICH — With a shrill, pretty Hanna, a shriller, pretty Valencienne, a Camille of uneven tone, but a tight, fluent chorus and much charming orchestral work, Die lustige Witwe ended six years of darkness at the Staatstheater am Gärtnerplatz Oct. 19. This city's second opera company, of the same name, had been homeless all that time while painfully slow laborers spiffed up the 1,000-seat venue's front-of-house and essentially rebuilt its backstage.
Both of the bosses were on duty for the return: Anthony Bramall, the company's new Chefdirigent, buoyant of rhythm and propulsive in Lehár's 1905 score; and Josef Köpplinger, the Staatstheater's Intendant, who took it upon himself to stage Victor Léon and Leo Stein's bubbly book within a tragic frame, adding a dark-angel mime (Adam Cooper) to lace the action and sustain his "concept" as if unaware that living without anxiety had been the authors' message.
Pontevedro's assets had been secure from the start in Danilo's love for Hanna, but the alliance of Bramall and Köpplinger going forward could prove far from secure. For Gärtnerplatz remains all about the "show," not so much the singing, just as before the years of closure. The embassy, the garden, the animated pavilion, the "Maxim's" theme-party in Hanna's ballroom looked terrific, while only Daniel Prohaska's nuanced Danilo, of the principals, sounded worthy.
Photo © Marie-Laure Briane
Related posts:
Die Fledermaus Returns
Manon, Let's Go
Chung to Conduct for Trump
Kaufmann, Wife Separate
Time for Schwetzingen
Tags: Adam Cooper, Anthony Bramall, Daniel Prohaska, Die lustige Witwe, Josef Köpplinger, Kritik, Lehár, München, Munich, Review, Staatstheater am Gärtnerplatz, The Merry Widow