Chung to Conduct for Trump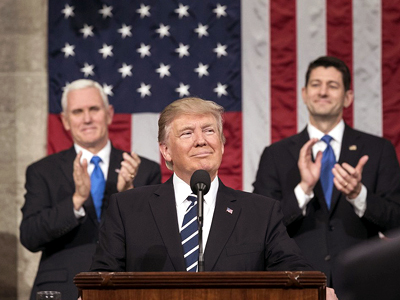 By ANDREW POWELL
Published: May 17, 2017
MUNICH — President Trump will next Friday (May 26) attend his first orchestra concert since taking office. Scheduled for 7 p.m. al fresco at the Teatro Antico in Taormina, Sicily, the program consists of Italian opera overtures and intermezzos:
Puccini – Madama Butterfly: Act III Sunrise
Rossini – Overture to L'italiana in Algeri
Rossini – Overture to Guillaume Tell
Verdi – La traviata: Act I Prelude
Verdi – Overture to La forza del destino
Mascagni – Cavalleria rusticana: Intermezzo
Myung-Whun Chung conducts the Filarmonica della Scala in what is an opening event of the 43rd G7 Summit, themed Building the Foundations of Renewed Trust. The hilltop Teatro Antico dates from the 3rd century B.C. and functions as a performing arts venue much of the year.
Photo © The White House
Related posts:
U.S. Orchestras on Travel Ban
Plácido Premium
Muti Casts His New Aida
BR Chor's Humorless Rossini
Winter Discs
Tags: Donald Trump, Filarmonica della Scala, G7 Summit, Giacomo Puccini, Giuseppe Verdi, Mascagni, Myung-Whun Chung, News, Rossini, Taormina, Teatro Antico