Gambling With Contracts
By Brian Taylor Goldstein, Esq.   
Dear Law and Disorder:
We had an artist leave our roster who is now refusing to reimburse us for expenses we incurred on her behalf. We charge all of our artists a flat monthly fee to cover expenses, but this particular artist refused. So, we agreed to reimburse ourselves out of her engagement fees in addition to our commissions. We do not have any written agreements with our artists, but we never would have agreed to waive our monthly fees if we though she was going to leave and we were not going to get any further commissions. It doesn't seem fair. Shouldn't she at least have to pay us the expenses we incurred on her behalf?  
Should she? Yes. Will she? Probably not. Does he legally have to? No. Could you sue her? Sure. Will you win? Probably not. Will you learn from this experience? That remains to be seen.
One of the most frustrating aspects of practicing law within the performing arts is dealing with the fact that people want to have the protection of contractual obligations without the bother of actually entering into contracts. I recall attending an arts conference where someone commented that what the industry needs is for ethical obligations to have "teeth" such that if a colleague or artist acts unethically, there are consequences. While I cannot disagree that there certainly should be professional consequences for unethical behavior, the flaw with enforcing ethics is that ethical obligations with "teeth" are called contracts.
Contractual and legal obligations are very different from ethical and professional expectations and aspirations. If you decide to enter into a business relationship based on trust or expectation, and someone breaches that trust or expectation, you cannot then resort to a legal or contractual solution where there were no contractual obligations to begin with. (Unless, of course, you have the resources to file frivolous lawsuits.) There are many legitimate reasons to dispense with contractual formalities. However, to do so is a business decision and if you make that decision, you have to live with the legal consequences.
If you ask your artists to pay you a monthly fee to cover your expenses and this artist refused, you could have stood your ground and dropped the artist from your roster. The fact that you decided to make an exception for this particular artist suggests that you felt that the value of having her on the roster outweighed the risk of not getting your monthly expense fee. I understand that your decision was based on your expectation that the artist would remain on your roster. That is all very reasonable. However, the fact that you elected not to have a written agreement setting forth your expectations means you felt the risk was worth it. Otherwise, you would have had the artist sign a contract clarifying that he or she would be responsible for all unpaid expenses should they ever leave your roster.
To be fair, even if you had a signed a contract, it doesn't mean that it would be easy or even cost effective to enforce that contract. More often than not, the money at stake is rarely worth the time and effort of a legal proceeding to enforce a contract. But at least you would have had an argument. The real value of a contract is not in its ability to be enforced, but in its power—assuming people actually take the time to read it—to force the parties into risk assessment, discussion, and self-reflection. Nothing can ever take the place of your own business savvy and acumen. Until someone finds a new model, it is inherent in the performing arts industry that agents and managers risk the investment of their time and money on the expectation of a return on such investment. How you manage and assess such risk is entirely up to you. Like gambling, you never want to risk more than you can afford to lose.
__________________________________________________________________
For additional information and resources on this and other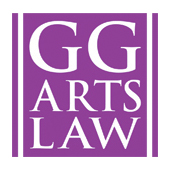 legal, project management, and business issues for the performing arts, visit ggartslaw.com
To ask your own question, write to lawanddisorder@musicalamerica.com
All questions on any topic related to legal, management, and business issues will be welcome. However, please post only general questions or hypotheticals. GG Arts Law reserves the right to alter, edit or, amend questions to focus on specific issues or to avoid names, circumstances, or any information that could be used to identify or embarrass a specific individual or organization. All questions will be posted anonymously and/or posthumously.
__________________________________________________________________
THE OFFICIAL DISCLAIMER:
THIS IS NOT LEGAL ADVICE!
The purpose of this blog is to provide general advice and guidance, not legal advice. Please consult with an attorney familiar with your specific circumstances, facts, challenges, medications, psychiatric disorders, past-lives, karmic debt, and anything else that may impact your situation before drawing any conclusions, deciding upon a course of action, sending a nasty email, filing a lawsuit, or doing anything rash!
Tags: agent, Agreements, artist, breach, breaches, commissions, contract, Contracts, contractual obligations, engagement fees, lawsuit, legal obligations, manager, money, risk