Tips for Musician Networking
Should you bringing a score post-concert to a performer or conductor who you just met? Should you send emails to those you don't know? Watch and find out as esteemed composer and conductor discuss proper networking with Eugenia Zukerman and Emily Ondracek-Peterson of Noted Endeavors.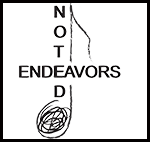 Bond has a masters and doctorate from the Juilliard School, where she was the only female in the conducting program, and a Bachelor's degree from the University of Southern California. She has taught at Juilliard, The Conductor's Institute, New York University and in the spring will design and teach online courses for Nyack College. She has honorary doctorates from Hollins and Roanoke Colleges, and Washington and Lee University. She was voted Woman of the Year, Virginia in 1990 and 1991.