Replacement Woes
By Brian Taylor Goldstein, Esq.
Dear Law and Disorder:
We are a dance company who is going to perform in March in the United States. We gave the list of names for Visa purposes last September to the venue. Now we have some changes, we have to replace two technicians who are essential for the show. They tell us there is a law that says that technicians cannot be replaced. Only artists. But how are we going to travel without our light and set technician? Is there any exception? Thank you for your news, we are quite desperate with this situation. Only if we could have one technician at least this would help. The thing is that we want to replace the technical director by another one who is unfortunately not in this visa list that the venue got for us.  If you could just confirm me that there is really nothing to do, as they said to me (they say it is a law who does not allow to replace the technicians)
I am happy to shed some light on this, though you may quickly want me to switch it off.
Members of dance companies, theatre companies, orchestras, or any other group, band, or ensemble are required to have P-1 visas to perform in the United States—yes, even if no tickets are sold and no one is paid! For the purpose of obtaining such visas, USCIS divides the members of such companies into two groups: performers and non-performers. All of the performers—dancers, musicians, singers, actors, etc—must be listed as the beneficiaries on a P-1 visa petition. All of the non-performers—choreographers, directors, tour managers, lighting and sound technicians, stage managers, etc—must be listed as beneficiaries on a P-1S visa petition.
Once a visa petition has been submitted to USCIS, no changes, corrections, or substitutions can be made to either the P-1 Beneficiary List or the P-1S Beneficiary List without filing an amended petition (which also means paying a new filing fee.) However, once a petition has been approved, if a performer needs to be replaced, then a U.S. Consulate has the authority to accept substitutions and issue a visa to one or more new performers in place of the ones listed on the original P-1 Beneficiary List provided (1) a visa has not already been issued to the performer(s) being replaced and (2) at least 75% of the total number of performers after the substitution are made will have been performing together for at least a year.
Substitutions at a U.S. Consulate are not permitted for anyone listed on the P-1S Beneficiary List. Should technicians, directors, choreographers, crew, or anyone listed on the original P-1S Beneficiary List be unable to travel or need to be replaced, the only mechanism by which to achieve this is to go back to USCIS and file an amended P-1S Petition (which also means paying a new filing fee and obtaining a new union consultation). Similarly, no substitutions are permitted for O-1 beneficiaries, O-2 beneficiaries, or in any other visa category. Everything requires either a new or amended petition.
One solution is to add additional names of potential technician and crew substitutions as part of the original P-1S Beneficiary List at the time the P-1S visa petition is filed. If it turns out you do not need the substitutions, then these folks simply do not have to apply for their visas. However, should you need them for any reason, their names will already be on the approved P-1S Beneficiary list and they can proceed directly to the U.S. Consulate and apply for their visa. This is yet one more reason why I always recommend that, when planning or booking any foreign tour, issues such as visas, taxes, and related costs and timing should be factored in at the outset and not left to last minute scrambling and panic. What's that I hear? Crickets and whistling wind?
_________________________________________________________________
For additional information and resources on this and other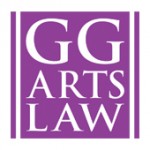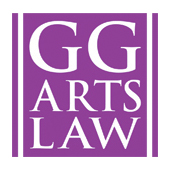 legal, projet management, and business issues for the performing arts, visit ggartslaw.com
To ask your own question, write to lawanddisorder@musicalamerica.org.
All questions on any topic related to legal, project management, and business issues will be welcome. However, please post only general questions or hypotheticals. GG Arts Law reserves the right to alter, edit or, amend questions to focus on specific issues or to avoid names, circumstances, or any information that could be used to identify or embarrass a specific individual or organization. All questions will be posted anonymously and/or posthumously.
__________________________________________________________________
THE OFFICIAL DISCLAIMER:
THIS IS NOT LEGAL ADVICE!
The purpose of this blog is to provide general advice and guidance, not legal advice. Please consult with an attorney familiar with your specific circumstances, facts, challenges, medications, psychiatric disorders, past-lives, karmic debt, and anything else that may impact your situation before drawing any conclusions, deciding upon a course of action, sending a nasty email, filing a lawsuit, or doing anything rash!
Tags: dance company, last minute, manager, musician, orchestra, orchestras, performer, Tour, travel, uscis, venue, visa category, visa petition, visas