Stravinsky On Autopilot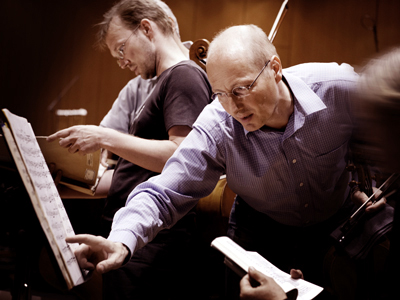 By ANDREW POWELL
Published: March 27, 2014
MUNICH — In eight days in May 2004, as a kind of audition for the post of principal conductor, Valery Gergiev drove the London Symphony Orchestra brilliantly, if roughly, through recorded concerts of all of Prokofiev's symphonies. Acclaim ensued, he got the job, and two years later the hasty, also electrifying and poignant, cycle rolled out on Philips CDs.
Now that Gergiev is headed here as Chefdirigent of the Munich Philharmonic, his attention is on Stravinsky. Only this time he already has the job, from Sept. 2015. And while Gergiev can be effective in this composer's music too, he isn't always, as Sedgwick Clark recently noted.
Munich's Stravinsky cycle, if that is what it turns out to be, got off to a sad start Dec. 18. On the program, at the orchestra's crooked Gasteig home, four French-name works: L'oiseau de feu (1910), Symphonies d'instruments à vent (1920), and the cantatas Le roi des étoiles (1912) and Les noces (1923).
Technically it was a good night. The orchestra and the pianists played well, the singing had discipline. Microphones presumably were turned on.
Artistically, though, nothing much happened, above all in the popular ballet score, which coasted vacantly and sounded headless, as if the orchestra members had crafted an interpretation by themselves.
The inspired Les noces should have been a treat, with four Mariinsky singers on hand (soprano Irina Vasilieva, mezzo-soprano Olga Savova, tenor Alexander Timchenko and bass Ilya Bannik), but Gergiev operated merely as traffic cop. Visceral bite in the score counted for little, despite robust contributions from Vasilieva and Savova and the energy of pianists Sergei Babayan, Dmitri Levkovich, Marina Radiushina and Andrius Zlabys, plus able percussionists. Adding to the woe, the cantata's torrent of words blurred in the wide, fan-shaped auditorium.
Although perfectly intoned, the Symphonies suffered from blunting of essential rhythmic impulses. Only the brief King of the Stars (Звездоликий, actually Star Face) brought satisfaction, its alien harmonies and odd temporal properties carefully managed.
But who knows? Recordings may paint a more enthralling, or at any rate clearer, picture of this first regular-program collaboration of the Munich Philharmonic and the boss-to-be since the January 2013 announcement of his hire. And there is always hope for the cycle's second installment.
The concert, not incidentally, was beset by unnerving circumstance. A testy news conference the previous afternoon (Dec. 17); a human rights protest in the form of a Putin-Gergiev pantomime on the Gasteig's forecourt, watched by hundreds of arriving concertgoers; the unrealized menace of heckling during the music; daytime pressure from City of Munich politicians; and, not least, a week of frenzy for the maestro before he even landed here — all amount to another discussion.
Photo © Wild und Leise
Related posts:
Maestro, 62, Outruns Players
Trifonov's Rach 3 Cocktail
Gergiev, Munich's Mistake
Antonini Works Alcina's Magic
Jansons Turns 75
Tags: Alexander Timchenko, Andrius Zlabys, Dmitri Levkovich, Gasteig, Ilya Bannik, Irina Vasilieva, Le roi des étoiles, Les noces, London Symphony Orchestra, L'oiseau de feu, Marina Radiushina, München, Münchner Philharmoniker, Munich, Munich Philharmonic, Olga Savova, Philips, Prokofiev, Review, Sergei Babayan, Stravinsky, Symphonies d'instruments à vent, Valery Gergiev, Vladimir Putin