Using Existing Recordings–Not So Fast!
By Brian Taylor Goldstein, Esq.
Dear Law and Disorder:
A few weeks ago you wrote a great article about how to obtain a mechanical license when someone wants to record music. But what about using a recording that already exists? We would like to promote an upcoming concert at our venue by putting some recordings of the artist on our website. Since the artist gave us the recordings, are we ok?
Thanks…and no, you may not be ok.
Any time you want to use an existing recording of a composition, whether to put on your website, or as a soundtrack to a film or video, you will need to get permission (aka "a license)" from the composer (which often means contacting the composer's publisher) as well as permission (aka "a license") from the owner of the recording (which is often a record label.) That's right, you may need to get two separate licenses! Why? Because copyright law creates a separate copyright in compositions and a separate copyright in the recording of a composition.
Just because an artist or an artist's manager gives you a recording and gives you permission to use that recording, doesn't mean that the artist owns the recording or has the rights to give. Even if it is a recording of the artist's own original composition or if the composition itself is in the public domain, the artist may not own the recording. In which case, the artist cannot give you permission to use it, much less the artist's manager.
Shortly after I posted the earlier blog you mentioned (The Mechanics of Mechanical Licenses, March 6, 2013), Peter Christ of Crystal Records Inc. (http://www.crystalrecords.com) sent me an email which exactly and accurately addressed this issue. He graciously agreed to let me post it here:
Your explanation was very clear and should help those who want to record music that is not public domain. However, it does not address the situation of a person who wants to use a recording already made, and on a record label, for their web site or their movie or other background music use. It should be made clear that the publisher needs to be contacted and ALSO the record label or other copyright owner of the recorded music.
We sometimes find out that our copyrighted recordings are being used as background music for films or on someone's web site. This is not legal without our permission, and when it is discovered, the legal expenses can be very high for the perpetrator.
Some people want to do it right, and we frequently get requests for license to use our recordings for films, web, etc. We always appreciate that someone is honest and knowledgeable enough to request a license. However, in most cases, they do not realize they need a license both from the record company and from the publisher of the music. And in many cases, the music was recorded under an AFM contract and additional payment must be made through the union to the musicians on the recording. It should be pointed out that even if the music itself is public domain, the recording is most likely not, so permission from the record company, and possibly the union, is definitely needed. So the two minutes or so they want to use can get quite expensive.
Thank you for your excellent column in Musical America.
See, I don't make this stuff up just to make your lives complicated! Bottom line, when it comes to music rights there are three rules: never assume—always ask—and know who to ask.
__________________________________________________________________
For additional information and resources on this and other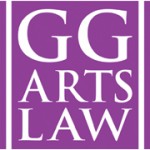 legal and business issues for the performing arts, visit ggartslaw.com
To ask your own question, write to lawanddisorder@musicalamerica.org.
All questions on any topic related to legal and business issues will be welcome. However, please post only general questions or hypotheticals. GG Arts Law reserves the right to alter, edit or, amend questions to focus on specific issues or to avoid names, circumstances, or any information that could be used to identify or embarrass a specific individual or organization. All questions will be posted anonymously.
__________________________________________________________________
THE OFFICIAL DISCLAIMER:
THIS IS NOT LEGAL ADVICE!
The purpose of this blog is to provide general advice and guidance, not legal advice. Please consult with an attorney familiar with your specific circumstances, facts, challenges, medications, psychiatric disorders, past-lives, karmic debt, and anything else that may impact your situation before drawing any conclusions, deciding upon a course of action, sending a nasty email, filing a lawsuit, or doing anything rash!
Tags: artist, Brian Taylor, composer, composition, compositions, copyright, copyright law, Film, Goldstein, license, mechanical license, music, musician, payment, permission, public domain, record label, recording, venue