Independent Contractors or Employees: What's In A Name?
By Brian Taylor Goldstein, Esq.
Dear Law and Disorder:
I hire musicians to perform, with me. Are they employees or independent contractors? I do not deduct taxes from what I pay them. Should I also make them sign a contract stating that they are independent contractors?
Contrary to what many believe, the distinction between who is an independent contractor as opposed to an employee is not as simple as merely making them responsible for their own taxes (and issuing them a 1099) or making them sign a contract or other document in which they affirm that they are an independent contractor. Like many legal relationships in the arts, "titles", while not entirely irrelevant, do not in and of themselves carry any legal significance. Instead, determining whether a hired musician (or anyone you hire to provide services for you) is an employee or an independent contract requires an analysis of both state and federal regulations.
A person is an independent contractor only when free from control and direction in the performance of their services. As independent contractors are not covered by unemployment insurance laws, labor standards, or safety and health regulations, each state, as well as the federal government, have established various "factors" concerning the nature of the relationship between the parties which are used to determine whether or not a person is an employee or an independent contractor. These factors include how a person is paid, the amount of control you have over them, where their services are performed, how their services are performed, whether or not they are part-time or full-time, and even whether or not the person you are hiring is "incorporated" as a business or merely uses a "dba" and is a sole proprietor. All factors concerning the relationship between the two parties must be taken into consideration. No one single factor is controlling, nor do all factors need to be present to establish the nature of the relationship.
Not surprisingly, the "factors" can differ from state-to-state, with some states applying a more liberal analysis than others. Whereas, in some states, its almost impossible for anyone to hire an individual as an independent contractor unless the individual is incorporated as a C-corporation, S-corporation, or a limited liability company, other states afford more discretion to the employer to determine how to classify the people they hire. And the federal government has its own set of factors and guidelines. As a result, its not uncommon for the same person to be classified as an independent contractor for federal purposes (IRS, US Department of Labor, etc.) and an employee for purposes of state unemployment law and state taxes.
While all the various factors must be considered, in almost all cases the most significant factor is whether the party contracting for the services exercises, or has the right to exercise, supervision, direction or control over someone they hire. In the case of musicians and other performers: do you hire them to show up and perform their own music in whatever manner they want? Or do you direct them? Do you require them to attend rehearsals? Can they wear whatever they want or do you require specific costumes or clothing? In general, musicians or other performers who are paid to perform and are told/directed what to perform, how to perform it, where to perform, and what to wear are almost always considered "employees", if not by the federal government, then by most state governments.
The only way to answer your specific question is to apply the applicable state and federal factors and guidelines to your specific circumstances. However, the New York State Department of Labor actually has specific guidelines and factors for determining whether performers are employees or independent contractors. You can find them at http://www.labor.ny.gov/formsdocs/ui/ia318.17.pdf Whether or not you are in New York, this is a good place to start.
_________________________________________________________________
For additional information and resources on this and other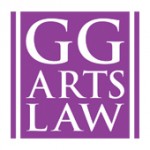 legal and business issues for the performing arts, visit ggartslaw.com
To ask your own question, write to lawanddisorder@musicalamerica.org.
All questions on any topic related to legal and business issues will be welcome. However, please post only general questions or hypotheticals. GG Arts Law reserves the right to alter, edit or, amend questions to focus on specific issues or to avoid names, circumstances, or any information that could be used to identify or embarrass a specific individual or organization. All questions will be posted anonymously.
__________________________________________________________________
THE OFFICIAL DISCLAIMER:
THIS IS NOT LEGAL ADVICE!
The purpose of this blog is to provide general advice and guidance, not legal advice. Please consult with an attorney familiar with your specific circumstances, facts, challenges, medications, psychiatric disorders, past-lives, karmic debt, and anything else that may impact your situation before drawing any conclusions, deciding upon a course of action, sending a nasty email, filing a lawsuit, or doing anything rash!
Tags: Brian Taylor, corporation, distinction, federal government, Goldstein, independent contractor, independent contractors, insurance, irs, legal relationships, limited liability company, musician, part time, sole proprietor, unemployment insurance laws