I'll Show You My Visa If You Show Me Yours!
By Brian Taylor Goldstein, Esq.
First and foremost: our thoughts and prayers go out to everyone recovering from and impacted by Hurricane Sandy. From property destruction to physical injuries and deaths, it has caused immeasurable damage. For those of us in the arts industry, its also caused cancellations and logistical nightmares, but performances can always be rescheduled. Now is the time for us to work together and remember what's important.
Dear Law and Disorder:
I am writing because I am filing a visa application for a German orchestra conductor. He has been approved for an O-1 visa for a period of two years. He has multiple engagements and will need to come in and out of the U.S. during this time. I am hoping to apply for a multiple entry visa for him, however I cannot see an option to select the times he wants to come to U.S. on the visa application. Was this something I was supposed to request on the visa petition? What do I do?
Good news! There is nothing for you to do. Except with regard to a small list of specific countries, all US visas, once issued, are automatically multiple-entry!
If you visit the website of the United States State Department at http://travel.state.gov/visa/fees/fees_3272.html you will find the State Department "reciprocity" list. This contains the rules that govern the validity period of visas, the number of permissible entries, and fees charged for them. Its called a "reciprocity" list because the U.S. charges citizens of other countries whatever fees their countries charge U.S. citizens for similar types of visas and, reciprocally, limits the citizens of certain countries to visas as short as three months, and to visas valid for single entries only. In other words, the United States basically treats the citizens of other countries either as good or as bad as they treat citizens of the United States…diplomacy at its best!
For example, Chinese citizens are only eligible for single entry visas and their visas are only valid for three months at a time. So, even if USCIS approves a Chinese musician for an O-1 visa with a classification period of three years, pursuant to the "reciprocity" list, the consult will only grant the Chinese musician a visa valid for three months and a single entry. This means that, once the visa is issued, the Chinese musician has three months to enter the U.S. Once she enters the U.S., she can remain and work in the U.S. for the full three years of her approved O-1 classification. However, if she leaves at any time, she will need to return to the consulate and obtain a new visa before she can return. (NOTE: She will not need a new approval from USCIS. She merely needs to apply for a new visa at the consulate using her original I-797 approval notice.) Similarly, a Brazilian artist approved for a three year O-1 will be issued a multiple entry visa, but only valid for three months. During the three year period, they can enter and leave as often as they wish, but only for three months. After that, they must obtain a new visa.
In your case, there are no restrictions on German citizens. So, pursuant to the reciprocity list, if your conductor has been approved for a 2-year O-1, the consulate will automatically issue him a multiple entry O-1 visa valid for 2 years, during which time he can enter and leave the U.S. as many times as he likes during that period. There is no box or option to check because you are done.
________________________________________________________________
For additional information and resources on this and other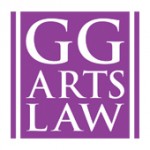 legal and business issues for the performing arts, visit ggartslaw.com
To ask your own question, write to lawanddisorder@musicalamerica.org.
All questions on any topic related to legal and business issues will be welcome. However, please post only general questions or hypotheticals. GG Arts Law reserves the right to alter, edit or, amend questions to focus on specific issues or to avoid names, circumstances, or any information that could be used to identify or embarrass a specific individual or organization. All questions will be posted anonymously.
__________________________________________________________________
THE OFFICIAL DISCLAIMER:
THIS IS NOT LEGAL ADVICE!
The purpose of this blog is to provide general advice and guidance, not legal advice. Please consult with an attorney familiar with your specific circumstances, facts, challenges, medications, psychiatric disorders, past-lives, karmic debt, and anything else that may impact your situation before drawing any conclusions, deciding upon a course of action, sending a nasty email, filing a lawsuit, or doing anything rash!
Tags: approval notice, Brian Taylor, Chinese, entry visas, Goldstein, multiple entry visa, reciprocity, single entries, single entry, travel, travel state gov, united states state department, visa application, visa fees, visa petition, work