Understanding Legalese
By Brian Taylor Goldstein, Esq.   
Dear Law and Disorder:
Every time someone sends us a contract, its always a lengthy document with lots of legalese that no one understands. Is there anything wrong with having a simple, one page agreement that everyone can easily understand and will sign?
A lot of people mistake "legalese" for language and terms they either don't understand or haven't considered. They see words on a page and immediately assume they can't possible understand them.
This is legalese:
The party of the first part, which party has previously and hereinafter shall continue to be referred to as the Presenting Party, in and for the mutual obligations, conveyances, and other considerations contained herein, the sufficiency of which are hereby acknowledged, does for itself and on behalf of its officers, directors, employees, agents, and assigns (hereinafter the "Presenting Parties"), which the Presenting Party does herein attest, warrant, and represent that it has the authority so to represent and bind under the terms of this agreement, does herein and hereby concur, agree, and consent to prohibit, prevent, proscribe and preclude, so the best of its reasonable ability, the degree and extent of such "reasonability" to be determined herein as the term "reasonable" is defined in this Agreement hereunder, the recording and/or memorialization through any and all visual and/or audio and/or audio-visual means and methodologies now existing or hereinafter discovered, invented, or devised, including, but not limited to photography, analog and digital sound recordings, videotaping, screen captures, and any other human or machine-readable medium, the performance of the party of the second part, which party has previously and hereinafter shall continue to be referred to as the Performing Party, including, but not limited to, the performance or any portion of the performance of the Performing Party, including, but not limited to, excerpts, samplings, moments, movements, scenes, rehearsals, outtakes, or other manifestations of the performance or any portion of the performance of the Performing Party, for any purposes of any kind or nature, including, but not limited to…well, you get the idea.   
 This is not:
The Presenter agrees to prevent any unauthorized broadcasting, photographing, recording, or any other transmission or reproduction of any performance(s) or residency activity of the Artist, or any part thereof, by any means or media now known or hereafter invented, including, but not limited to audio, visual, or audio-visual means, and including any "archival" recordings, unless the express prior written consent of the Artist has been obtained.
The difference is that the first example uses unnecessary verbiage, poor grammar, and confusing structure. The second example just has a lot of detail. Don't confuse "legalese" with "detail." Whereas you don't want legalese, you do want detail. Why? Because the whole point of a written document memorializing the terms of an agreement (also known as a "written contract") is to convey information—not just to have a piece of paper that everyone signs.
Too many people want contracts that are "simple" and "brief" so that the parties will sign them, but that's pointless. Merely having a signed contract does not mean that an engagement won't get canceled, that commissions will get paid, artists won't leave, or that any number of nasty things won't happen to you. Signed contracts are not self-enforcing. If a dispute arises that cannot otherwise be resolved, the only way to enforce the terms of a contract is with a lawsuit. Lawsuits, as you know, achieve nothing other than making trial lawyers ecstatically happy and wealthy. No one in the performing arts can afford that, either personally or professionally. You don't want to wait until a dispute arises to find out that you and the other party had vastly different assumptions about what was and was not expected and allowed. Instead, you want to make sure that everyone understands all of the aspects of a project or engagement at the outset and, hopefully, can discuss and evaluate the risks, challenges, advantages, obligations, and expectations of the relationship before they agree to it. In other words, you use a contract to educate, not to enforce.
What determines the length of a contract is the complexity of the project or engagement itself. An agreement for a single artist to perform a single recital is going to be shorter than an agreement for an orchestra to perform a world tour. Similarly, an assignment or transfer of all rights is going to be less complex than a recording agreement or an agreement to re-orchestrate an existing work.
Our industry is blessed with amazingly creative and dynamic professionals who are second to none when it comes to creating imaginative collaborations and engaging performances. However, they become slightly less than stellar when it comes to understanding the business and legal arrangements necessary to effectuate these plans. It's one thing to discuss dates, repertoire, scheduling, and fees. It's quite another to consider all of the various details, challenges, and misunderstandings that might come into play: will music or other copyrighted materials need to be licensed? If so, whose responsibility is this? Can either party cancel? Under what circumstances? What if someone gets sick or there is a fire at the venue? Who bears the loss of expenses cannot be recovered? Who is responsible if an artist is injured? Who is responsible for someone in the audience gets hurt? Who is responsible if an artist or crew member damages property of the venue? Who is responsible if someone from the venue damages property of the artist or show? Will visas be required for any artist? Whose responsibility is this? Is the engagement fee to be paid in dollars, pound sterling, euros, or other currency? Which exchange rate will apply? Who is responsible for taxes? Are deposits non-refundable?
This is where a contract comes into play. Yes, it takes time to create and read all of this detail. However, a detailed contract can be filled with all sorts of interesting and mutually beneficial revelations. For example, when recently negotiating the terms of an engagement for one of our own artists, I presented our engagement contract to the presenter—which contains a clause, much like the one above, prohibiting any recordings, including archival recordings. The presenter wanted to make an archival recording and assumed, incorrectly, that these were always permitted. We were able to find a workable solution and adjusted the contract accordingly. We also discovered that while the presenter had not factored in meals and transportation into the budget, we had misunderstood when the presenter actually wanted the artist to arrive. We were able to adjust all of these issues, none of which would have been discovered had we not taken the time to think through all of the various details. In the end, it didn't matter whether or not the contract was even signed because going through the process itself allowed the presenter and I to discuss all of the details. The contract served its purpose.
In short, a more detailed contract that makes people stop and say "wait, I didn't agree to that" or "what exactly do you mean by this?" is far better than an artificially simplistic one that everyone signs now and then squabbles about later whilst lashing out such cherished and time-worn drivel as "but that's industry standard" or "that's the way its always done."
_________________________________________________________________
For additional information and resources on this and other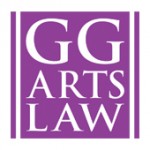 legal, project management, and business issues for the performing arts, visit ggartslaw.com
To ask your own question, write to lawanddisorder@musicalamerica.org.
All questions on any topic related to legal, management, and business issues will be welcome. However, please post only general questions or hypotheticals. GG Arts Law reserves the right to alter, edit or, amend questions to focus on specific issues or to avoid names, circumstances, or any information that could be used to identify or embarrass a specific individual or organization. All questions will be posted anonymously and/or posthumously.
__________________________________________________________________
THE OFFICIAL DISCLAIMER:
THIS IS NOT LEGAL ADVICE!
The purpose of this blog is to provide general advice and guidance, not legal advice. Please consult with an attorney familiar with your specific circumstances, facts, challenges, medications, psychiatric disorders, past-lives, karmic debt, and anything else that may impact your situation before drawing any conclusions, deciding upon a course of action, sending a nasty email, filing a lawsuit, or doing anything rash!
Tags: agent, assumptions, attorney, commissions, contract, Contracts, copyright, damages, dispute, engagement contract, excerpts, lawsuit, lawyer, license, presenter, recording, Tour, venue, visas