How Do I Protect My Personal Assets From Claims of Copyright Infringement?
By Brian Taylor Goldstein
Dear FTM Arts Law:
Could owning copyrights individually (as opposed to being owned by a corporate entity) ever be a personal liability?  I understand that if copyrights are held in the name of a S-corp, C-corp, or possibly LLC, the corporate veil would shield my personal assets.
There is no liability in "owning" a copyright—unless you've written something really horrible and would rather not be credited. However, there can be considerable personal liability in stealing (or what attorneys call "infringing") someone else's copyright.
Let's assume, for the sake of argument, that you are a composer and another composer claims that portions of your famous zither concerto contains unlicensed portions of the other composer's music. If you own the copyright in your zither concerto personally, then you can be personally liable. But what if you had transferred or assigned the copyright to your publishing company and your publishing company is a Limited Liability Company (LLC)? Then both you and your company can be sued! In other words, a corporate veil does not protect you or your personal assets from liability for copyright infringement!
In most cases, you are correct that when your form a valid corporate entity (C-corp, S-corp, or LLC), then a "corporate veil" descends between the entity and the owners (even if there is only one owner) and the owners are not personally responsible or liable for the debts of the corporate entity. If, for example, your corporate entity enters into a contract to pay for services, and your corporate entity breaches the contract and refuses to pay, then only the corporate entity is liable, not you personally. However, this "corporate veil" only protects you from liability for debts, bad business deals, or contract breaches. It does not protect you from liability from what are called "torts."
A "tort" is any thing other than a breach of contract which causes damages to another person and includes such things as fraud, negligence, assault, battery, defamation, and….copyright infringement. So, if the president of a corporate entity commits fraud, then both the corporate entity can be liable as well as the person who "personally" committed the fraud. Or, if a truck driver runs a red light and causes an accident, then both the truck driver can be sued, as well as the company he or she works for. It is the same with copyright infringement.
If you are accused of using unlicensed material in your zither concerto, it doesn't matter who holds or owns the copyright. If it is ultimately determined that you used someone else's copyrighted materials when creating the work in the first place, then you are personally liable. And it gets worse. Through a legal theory called "vicarious liability", the musicians who perform you work could be liable, the agent or manager who promoted it could be liable, even the venue where it is performed could be liable.
In the end, the smartest way to protect your personal assets from potential claims of copyright infringement is either by using only original works or by ensuring that you have all of the proper licenses and permissions in the first place. Also, in order to protect yourself from frivolous lawsuits and false claims of infringement, register your copyrights with the US Copyright and Trademark Office.
__________________________________________________________________
For additional information and resources on this and other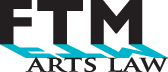 legal and business issues for the performing arts, visit ftmartslaw-pc.com.
To ask your own question, write to lawanddisorder@musicalamerica.org.
All questions on any topic related to legal and business issues will be welcome. However, please post only general questions or hypotheticals. FTM Arts Law reserves the right to alter, edit or, amend questions to focus on specific issues or to avoid names, circumstances, or any information that could be used to identify or embarrass a specific individual or organization. All questions will be posted anonymously.
__________________________________________________________________
THE OFFICIAL DISCLAIMER:
THIS IS NOT LEGAL ADVICE!
The purpose of this blog is to provide general advice and guidance, not legal advice. Please consult with an attorney familiar with your specific circumstances, facts, challenges, medications, psychiatric disorders, past-lives, karmic debt, and anything else that may impact your situation before drawing any conclusions, deciding upon a course of action, sending a nasty email, filing a lawsuit, or doing anything rash!
Tags: breaches, Brian Taylor, c corp, composer, copyright infringement, Copyrights, corporate entity, corporate veil, debts, ftm, Goldstein, license, limited liability company, manager, permission, personal assets, personal liability, publishing company, s corp, torts