How Do I Draft An Engagement Agreement For My Trio?
By Brian Taylor Goldstein
Dear FTM Arts Law,
I am a manager who will be writing contracts on behalf of a trio. They don't have a corporation and there is no "leader." They just get together and perform together. How do I handle their engagement fees so that I do not look like their employer? None of the three wants to collect the money on behalf of the others. So, that leaves me to disperse the money.  I know I must be careful not to appear as a producer or employer, so I want to be sure that I write my contracts properly, as well, handle the payment of fees.  So, when writing the actual contract, do I make it out between all three musicians and the presenter?  What if one of them is paid to his/her corporation? Does this make sense?
This makes absolute sense…and the answer is pretty easy! You want each engagement contract to be between the presenter and each of the individual members of the trio. Something like this: "Presenter hereby engages Musician 1, Musician 2, and Musician 3 to perform at ___________." The same engagement contract would also specify that the engagement fee would be paid directly to you "as the agent of Musician 1, Musician 2, and Musician 3." You can even sign the engagement contract, provided it is clear that you are signing "as the agent of Musician 1, Musician 2, and Musician 3." (I know, you said you were their "manager", but "manager" is a title that describes your duties. For purposes of determining liability, fiduciary duties, and other legal obligations, managers and agents are both legally considered to be "agents").
Once you collect the fee, you can pay each of the artists directly. For you purposes, it doesn't matter whether you pay an artist individually or pay the artist's corporation. Nonetheless, you must issue a 1099 for the FULL FEE. In other words, if the total engagement fee is $3000, and you take a 20% commission, and everything is split evenly, then you would pay each artist $1000 and deduct a commission of $200 from each payment—but you would also issue a 1099 to each artist for $1000. Why? Because you are working for the artists, they are not working for you. If you don't want to be perceived, either for liability or tax purposes as their employer or producer, then you need to set up the transaction so it is clear that it is the artists are paying you and you are not paying them. Technically, each artist should issue you a 1099 to reflect that they paid you a commission of $200. However, in my experience, as artists are even more adverse to paperwork and forms than managers and agents, it is highly unlikely that the artists will actually issue you the 1099. It doesn't matter. You would hardly be the first person who received a payment without an accompanying 1099.  So long as you have issued a 1099 to each artist for $1000 and report your commissions on your income taxes, you are fine. It may drive your accountant a bit nuts, but they'll deal with it!
_______________________________________________________________
For additional information and resources on this and other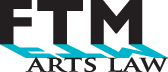 legal and business issues for the performing arts, visit ftmartslaw-pc.com.
To ask your own question, write to lawanddisorder@musicalamerica.org.
All questions on any topic related to legal and business issues will be welcome. However, please post only general questions or hypotheticals. FTM Arts Law reserves the right to alter, edit or, amend questions to focus on specific issues or to avoid names, circumstances, or any information that could be used to identify or embarrass a specific individual or organization. All questions will be posted anonymously.
__________________________________________________________________
THE OFFICIAL DISCLAIMER:
THIS IS NOT LEGAL ADVICE!
The purpose of this blog is to provide general advice and guidance, not legal advice. Please consult with an attorney familiar with your specific circumstances, facts, challenges, medications, psychiatric disorders, past-lives, karmic debt, and anything else that may impact your situation before drawing any conclusions, deciding upon a course of action, sending a nasty email, filing a lawsuit, or doing anything rash!
Tags: agent, Agreements, Brian Taylor, Contracts, corporation, Drafting, engagement contract, engagement fees, fiduciary duties, ftm, Goldstein, manager, writing contracts