The Recipe For Confusion
By Brian Taylor Goldstein, Esq.   
Dear Law and Disorder:
We obtained a three year O-1 visa for one of our artists. We are the artist's agent and served as his petitioner. A large venue wants to book the artist, but they are insisting that, according to their finance department, they cannot pay us as the artist's agent and that they must pay the artist directly as an employee of the venue. While we are willing to agree to this, the venue is also insisting that, because they must pay the artist directly, we either must file an amended petition specifically naming the venue as an employer or file a separate petition just for the venue.
Whether its dealing with visas, taxes, or employment issues, we here at GG Arts Law often find ourselves in loggerheads with CFOs, finance departments, HR directors, and others, especially at large venues and organizations, who seem to use the same recipe when developing policies and directives: Take one very broad workshop which they attended several years ago and is now outdated, add an opinion from a board or volunteer attorney who doesn't actually specialize in the topic at issue, stir in some research done by an intern, mix well with incorrect anecdotes from peers and colleagues, add a dash of ego, bake well, and insist this is the law.
In your particular situation, the venue appears to be confusing several key concepts: (1) the nature of itinerary based visas for artists; (2) the ability to add additional engagements when an artist is on an itinerary based visa; and (3) the relationship (or lack thereof) between employment law and immigration law.
Itinerary Based Visas:
Most immigration scenarios contemplate a single employer submitting a petition on behalf of a non-US individual whom they wish to hire. In those instances, the employer submits an I-129 petition to USCIS and, once approved, the name of the employer will appear on the I-797 approval notice authorizing the individual to work for the employer. If the individual wants to work for more than one employer, then each employer needs to submit its own I-129 petition.
However, there is an exception for artists: The applicable immigration regulations recognize that O-1 artists of "extraordinary ability" typically come to the US to perform "on tour" and, thus, will have multiple employers who hire them to perform. In such cases, a single petition may be filed with USCIS covering all of the artist's engagements with multiple employers in the US. These are known as "itinerary-based" O-1 visas because, as opposed to covering a single performance, the petition includes an "itinerary" of performances and engagements with multiple employers.
So, for example, let's say that an opera singer is hired to perform at the Metropolitan Opera, San Francisco Opera, and Seattle Opera. While each venue could certainly file its own, separate I-129 petition, the Metropolitan Opera could be designated as the singers "agent" and submit a single petition on which it also lists the singer's engagements at San Francisco Opera and Seattle Opera. As the petitioner, only the Metropolitan Opera's name would appear on the I-797 approval notice. However, because all three venues were listed on the singer's "itinerary" the singer would be authorized to perform for all three. Alternatively, if the singer had an actual US agent or manager, the singer's agent could serve as the petitioner and serve as the petitioner and submit a single I-129 petition to cover all three engagements. Again, as the petitioner, only the agent's name would appear on the I-797 approval notice. However, because all three venues were listed on the singer's "itinerary", the artist would be authorized to perform for all three.
Adding Additional Engagements:
Continuing with this example, let's suppose that after the singer arrived in the US, the singer was contacted by Washington Opera and asked to replace another singer who fell into the orchestra pit and can no longer perform the role. This last minute engagement would take place between the singer's engagement with San Francisco Opera and Seattle Opera. Does Washington Opera have to file its own separate I-129 petition? No. Does the petitioner of the singer's original I-129 petition have to file an amended petition "adding" this new engagement? No. Provided that additional engagements occur within an artist's approved or existing O-1 classification period, and provided that the engagements or services are consistent with the artist's O-1 qualifications (ie: performing, teaching, master classes, residencies, etc.), the artist is legally permitted to add and perform such additional engagements without the necessity of anyone filing an amended petition or otherwise notifying USCIS of the additional employers. The triggering factor is whether or not an artist was on an itinerary based visa with multiple employers to begin with. (By contrast, if an artist wants to add an engagement or performance that would take place after the period of the artist's approved or existing O-1 classification period, that would require a new or amended O-1 petition to be filed.)
The Immigration Implications of the Employment Relationship:
Many people see the word "employer" used throughout US Immigration Law and its applicable regulations and presume that it has the same connotations as when used in the context of a traditional "employer-employee" relationship. It does not—particularly in the context of O and P artist visas. US Immigration Law uses the term "employer", at least in the context of O and P artist visas, to refer to anyone who hires or engages the services of an artist in any capacity regardless of how the employment relationship is structured. A petitioner is neither presumed nor required to be the artist's actual employer under any circumstances. Moreover, it doesn't matter who pays whom or whether the artist is paid as an independent contractor or an employee, or even whether the artist is paid at all. This is because US immigration law does not use payment, or lack thereof, as a determinative factor in whether or not an artist requires an O or P visa. If an artist performs in front of an audience or otherwise provides professional artistic services in the US, such artist is required to have either an O or P visa regardless of whether or not the artist is paid, tickets are sold, or the artist receives any compensation from any source directly or indirectly. Thus, while the petitioner of an itinerary based I-129 O-1 petition can also serve in the dual role of one the artist's employers, there is no requirement under any aspect of applicable immigration law that the petitioner actually serve as one of the artist's employers, much less that all employment and payments go through the petitioner, or anyone else for that matter.
In short, so long as the artist is on a valid, itinerary-based O-1 visa, anyone can hire and pay the artist, directly or indirectly. Who pays the artist and how are all contractual issues to be negotiated between the parties and not immigration issues.
__________________________________________________________________
For additional information and resources on this and other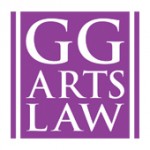 legal and business issues for the performing arts, visit ggartslaw.com
To ask your own question, write to lawanddisorder@musicalamerica.org.
All questions on any topic related to legal and business issues will be welcome. However, please post only general questions or hypotheticals. GG Arts Law reserves the right to alter, edit or, amend questions to focus on specific issues or to avoid names, circumstances, or any information that could be used to identify or embarrass a specific individual or organization. All questions will be posted anonymously and/or posthumously.
__________________________________________________________________
THE OFFICIAL DISCLAIMER:
THIS IS NOT LEGAL ADVICE!
The purpose of this blog is to provide general advice and guidance, not legal advice. Please consult with an attorney familiar with your specific circumstances, facts, challenges, medications, psychiatric disorders, past-lives, karmic debt, and anything else that may impact your situation before drawing any conclusions, deciding upon a course of action, sending a nasty email, filing a lawsuit, or doing anything rash!
Tags: agent, approval notice, artist, Brian Taylor, contract, engagements, Goldstein, immigration, immigration law, independent contractor, manager, payment, petitioner, uscis, venue, visas, work