How Much Is That Artist In The Window?
By Brian Taylor Goldstein, Esq.   
Dear Law and Disorder
My ensemble has been approached by a composer/musician who would like them to do two days of recording for music that she is composing for a theater company. My understanding is that this theater company does quite a bit of touring. Do musicians typically get royalties each time the recording is performed or would this just be a buyout situation with the composer?
As, typically, most musicians rarely get paid what they deserve, I'd rather find a better standard.
We don't often like to think of performing artists as a commodity, but it situations such as this that remind us why show business is a "business." Like pricing any other product or service, it always comes down to how badly the buyer wants what you're selling and how badly you want to sell it to them. In this case, you've got two things to sell: (1) the time and talent of the artists to show up for two days and perform whilst being recorded and (2) the right to use the recording of their performance. You can sell them together or separately. You can sell all of the rights or only some of the rights. You can also include any restrictions, limitations, or conditions that you feel might be beneficial to the ensemble. Unlike selling used cars, there's no Blue Book where you can look up pre-determined values.  Nothing is standard.  Figuring out what to charge and how to charge ultimately depends on an analysis of the specific circumstances of how the recording will be used:
Will the recording be used as background music or as a featured part of the theater company's production? Will there be other recordings by other prominent artists used during the same performances or as part of the same production? Will the theater company be using the recording for performances at commercial venues or PACs? What is the commercial potential of the production? Do they intend to use the recording to produce and sell a soundtrack or just use the recording for performances? Does being associated with this particular composer or the theater company bring any value or heightened exposure to your ensemble? Is your ensemble more interested in the exposure or the money? Would the recording be something the ensemble would like to use for its own purposes?
Personally, some of the terms I've negotiated myself in similar situations as yours have included:
Granting the rights to use the recording only for live stage performances, but not for soundtracks, CDs, or digital downloads, each of which would require additional fees and payments.
Granting the rights to use the recording for live stage performances except for Broadway, Off-Broadway, or 1st class runs.
Granting the rights to use the recording only for a specific period of time, after which, if they wanted to continue using it, they have to re-negotiate.
Granting the rights to use the recording in exchange for booking the artists to perform live for a specific number of performances.
Such arrangements can include, where warranted, flat fees or royalties, or a combination of both, or even a percentage of box office from each performance. You can also request that the ensemble be credited in all programs or liner notes, or request that the ensemble get the rights to use the recording for its own promotional purposes. Like any negotiation, the other side may refuse, or propose its own terms, but you need to start somewhere–and, like any good auctioneer, you never want to start the bidding too low.
While it's certainly tempting to keep things simple and just do a buyout where you charge a flat fee consisting of the engagement fee for the performance and a fee for the rights to the recording, you may be missing out on an opportunity to get creative and explore the possibilities to look beyond the fees and maximize the potential of the entire project to benefit your ensemble.
__________________________________________________________________
For additional information and resources on this and other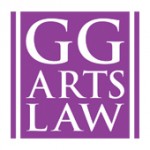 legal and business issues for the performing arts, visit ggartslaw.com
To ask your own question, write to lawanddisorder@musicalamerica.org.
All questions on any topic related to legal and business issues will be welcome. However, please post only general questions or hypotheticals. GG Arts Law reserves the right to alter, edit or, amend questions to focus on specific issues or to avoid names, circumstances, or any information that could be used to identify or embarrass a specific individual or organization. All questions will be posted anonymously.
__________________________________________________________________
THE OFFICIAL DISCLAIMER:
THIS IS NOT LEGAL ADVICE!
The purpose of this blog is to provide general advice and guidance, not legal advice. Please consult with an attorney familiar with your specific circumstances, facts, challenges, medications, psychiatric disorders, past-lives, karmic debt, and anything else that may impact your situation before drawing any conclusions, deciding upon a course of action, sending a nasty email, filing a lawsuit, or doing anything rash!
Tags: artist, box office, Brian Taylor, CD, composer, Goldstein, music, musician, negotiation, payment, recording, royalties, Tour, venue