Benjamin and Aimard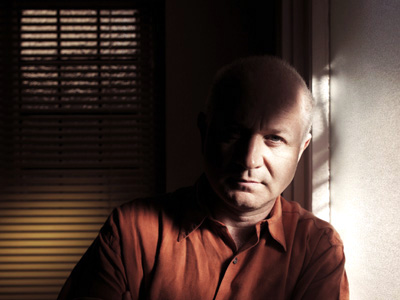 By ANDREW POWELL
Published: November 2, 2013
MUNICH — George Benjamin programmed strongly around his own Duet in a welcome conducting engagement Oct. 21 with the Bavarian State Orchestra. Alas, doing so overshadowed the subtle 2008 composition in its local premiere, even with dedicatee Pierre-Laurent Aimard as persuasive soloist.
One of only three works published by Benjamin since 2007, Duet in the composer's words is "an encounter between two equal partners," piano and orchestra. Call it not a concerto. Now gently, now forcefully, the 14-minute piece pits harmonic qualities of the solo instrument against "legato capacities" of the strings and winds. In a kind of dare, the composer has fashioned music for "compatible areas," dividing "the piano into … registers with timbral equivalents in the orchestra." The harp is prominent. There are no violins. Written with scrupulous attention to dynamics, Duet emerges as an eloquent, mostly restrained, balancing act in myriad sonorities gleaned from austere material. It received a careful performance.
The National Theater Akademiekonzert opened with Ravel's Rapsodie espagnole, written exactly a hundred years earlier. This, it turned out, supplied a related palette of tints and surface effects, and the conductor's bare, crystalline, somewhat dawdling traversal — almost a dissection — made it seem like his property. Fascinating! Next came a clangorous, iridescent reading of Messiaen's Oiseaux exotiques (1956), again with Aimard, supported by tight, bright woodwinds and driven by gleeful interaction between Benjamin and the fluent, unflappable pianist from Lyon.
Duet followed after the break, and then came Janáček's festive Sinfonietta (1926). Here the orchestra's brass section took the chance to sing its own praises, and Benjamin dutifully pointed the various Moravian dance rhythms. The conductor's meticulous manner seemed to rub off in excellent playing on this night. Aimard himself was on confident, animated form.
Photo © Matthew Lloyd
Related posts:
Schultheiß Savors the Dvořák
Horn Trios in Church
A Complete Frau, at Last
Portraits For a Theater
Verdi's Lady Netrebko
Tags: Bavarian State Orchestra, Bayerisches Staatsorchester, George Benjamin, Leoš Janáček, Messiaen, München, Munich, National Theater, Nationaltheater, Oiseaux exotiques, Pierre-Laurent Aimard, Rapsodie espagnole, Ravel, Review, Sinfonietta