When Is A Plumber Worth More Than A Violinist?
By Brian Taylor Goldstein, Esq.   
We spent a lot of money making a CD to promote our orchestra. Now the composer's publisher wants mechanical royalties. I just don't understand why I have to pay mechanical royalties for a CD I am not selling, just giving to donors. Doesn't the Composer want people to listen to his music?
Does your orchestra sell tickets to its concerts? Why? Don't you want people to come and listen to the music?
While everyone in the performing arts end of the entertainment industry appreciates the importance of music, not as many appreciate or understand its value. In fact, many don't like discussing commercial or business concepts like "value" at all. However, an artist's time and talent is the artist's service. It's no less of a commodity that any other service like a plumber or electrician. While many would argue, and I would agree, that an artist is worth even more, when a pipe once burst in my house in the middle of the night, I was far more relieved to see a plumber show up than a violinist!
Whether a musician's performance is enjoyed live or on a recording, the musician needs to be paid for providing his or her talent. Musicians have bills to pay just like everyone else. For the same reason, when a composer's composition is performed, either live or on a recording, he or she needs to be paid for providing his or her talent in creating the composition in the first place. While it's true that some composers receive commissions to create a work, not all do, and a commission fee only pays for the creation of the work itself. Just like an author gets a royalty every time her book is sold and a playwright gets a royalty every time his play is produced, a composer gets a royalty every time her music is performed or a recording made of the performance. When a composition is performed, the performer must pay a performance royalty, most often by obtaining a performance license from ASCAP, BMI, or SESAC. When a composition is recorded, the performer must pay a "mechanical royalty" (an outdated term for a "recording royalty") directly to the composer or the composer's publisher. The mechanical royalty is based on the length of the composition and how many copies are made of the recording of the performance of the composition.
I appreciate your frustration in having to pay mechanical royalties for CDs that are given away, but that's like saying that musicians should be paid less if a concert is free or only based on the number of tickets sold. Whether or not you choose to sell the recordings does not change the fact that you recorded a performance of the composer's composition. Just because you want to purchase a television to donate to an orphanage doesn't mean that Best Buy is going to let you walk out of the store with it for free.  While many artists do graciously give freely of their time and talents in promoting the performing arts, that decision is not yours to make for them. Largesse and munificence should be offered, never presumed. If yours is the first recording of this particular work and the composer is not already widely performed and listed to, I bet the composer would consider receiving a number of free CDs in lieu of mechanical royalties.
__________________________________________________________________
For additional information and resources on this and other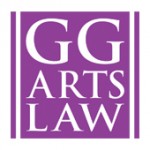 legal, project management, and business issues for the performing arts, visit ggartslaw.com
To ask your own question, write to lawanddisorder@musicalamerica.org.
All questions on any topic related to legal, management, and business issues will be welcome. However, please post only general questions or hypotheticals. GG Arts Law reserves the right to alter, edit or, amend questions to focus on specific issues or to avoid names, circumstances, or any information that could be used to identify or embarrass a specific individual or organization. All questions will be posted anonymously and/or posthumously.
__________________________________________________________________
THE OFFICIAL DISCLAIMER:
THIS IS NOT LEGAL ADVICE!
The purpose of this blog is to provide general advice and guidance, not legal advice. Please consult with an attorney familiar with your specific circumstances, facts, challenges, medications, psychiatric disorders, past-lives, karmic debt, and anything else that may impact your situation before drawing any conclusions, deciding upon a course of action, sending a nasty email, filing a lawsuit, or doing anything rash!
Tags: artist, ascap, bmi, CD, commission fee, commissions, composer, composers, composition, entertainment industry, license, mechanical royalties, money, music, musician, orchestra, performance license, performer, playwright, recording, royalty, sesac, work