Opening Pandora's Box
By Brian Taylor Goldstein, Esq.   
Dear Law and Disorder:
Loved your recent Musical American newsletter article on ethics.  As a manager, I was very interested when you wrote: "Indeed, the time is long overdue to start considering changes to the long standing paradigms and business models between managers and artists that, for many reasons and for all parties, are no longer viable."  Any chance I could get you to expand on that comment a bit? 
Must I? It's only going to get me in trouble! Oh, well, here goes….
It's hardly a secret that everyone throughout the arts industry is working harder and harder and earning less and less—and searching for both solutions and as well as excuses. Managers and agents are increasingly becoming frustrated with artists who they perceive as making unreasonable expectations and demands in exchange for paltry commissions. Artists are increasingly becoming frustrated with managers and agents who they perceive as earning large commissions but are unable or unwilling to provide the additional skills and services that they feel are necessary in today's arts and entertainment marketplace.
While some managers are exploring different options (ie: fixed retainers, hourly rates, reduced commissions for more successful artists, etc.) others are wedded to the strict commission model. As I sit here typing this on my computer keyboard surrounded by my collection of quills and antique ink wells, I am the first to admit that I am a staunch traditionalist, resistant to change, and have even been described as "a walking ritual." However, change is inevitable and merely continuing to claim that what worked in the past will work in the future, ignores the present realities. Assuming that there is some sort of "industry standard" that has and will survive the test of time is both unrealistic and short sighted.
Under the traditional agent or management relationship, managers and agents literally advance their services on the expectation that they will be compensated with an engagement commission at some point in the future and that, if the artist sticks around long enough and is successful, the agent or manager will recoup the initial investment of their time and efforts. While it's intended to be a mutually beneficial partnership, is this still the case? Are the risks still equitable? While most certainly there are issues to consider far beyond mere economic and business challenges, being an impresario doesn't always pay the bills. Part of what makes the performing arts industry so unique is the personal passion most agents and managers share for the work of the artists they represent. Nonetheless, even where the goal is to introduce an artistically important artist to new audiences and perpetuate critical art forms, selling tickets, booking engagements, and discovering new programming opportunities are all commercial enterprises. If the end result is that managers and agents simply cannot afford to stay in business, then everyone loses.
One often overlooked factor is that agents and managers are not used to thinking of their time as a valuable commodity. However, like attorneys, doctors, and others who provide personal services, managers and agents are primarily "selling" their time, expertise, and experience and the traditional commission model doesn't often adequately compensate for the value of the time actually spent. Similarly, because artists think in terms of results, they often don't have a realistic understanding of how much time and effort it takes to provide them with the services and results they require and often conclude they can find better deals elsewhere or on their own. In other words, a manager's own success can often undermine the perception of how hard they are actually working.
It's one thing for an agent or manager to advance their time, but I'm also increasingly seeing agents and managers advancing their own money to cover artist expenses with the expectation of being reimbursed by the engagement or tour fees. When did an agent or manager's business plan including being a bank? I've even seen many managers and agents advance costs for airline tickets or tour expenses, including visas and taxes, out of their own pockets only to have the tour cancelled or an artist leave the roster. At what point is a tour or artist not worth saving?
All of this leads to some important questions: is a demanding artist actually "worth" the time and effort that they require? How do you deal with a demanding client base without killing yourself?  Is the commission model still viable? What services do artists really want, need, or expect? (Remember, at least from a legal perspective, the "client" of an agent or manager is always the artist, never the venue.)  Is there a more efficient or cost effective way of providing those services? Are managers and agents spending too much time learning new skills at the expense of focusing their time on those areas where they already have expertise? While in many instances, the traditional an arrangement is the only way a new or young artist can afford management or an agent, does this arrangement continue to make sense with more established and successful artists? Does it ever make sense for an agency or management company to become overely dependent upon commissions from top artists to underwrite the less successful artists on the roster? Are there other viable options to earning revenue than simply charging higher commissions? Hourly rates? Retainers? Fixed fees? Merging smaller agencies and companies into larger and larger behemoths? Are there different arrangements that might better serve artists as well as agents and managers?
While I obviously have my own thoughts and opinions on these topics, they would hardly be dispositive or universally applicable. There is never going to be a single solution that works for everyone and, ultimately, each agency or management is going to need to develop different solutions that work for them, their business plans and goals, and their artists. Still, I'd love to see more serious consideration and exploration of these topics on multiple levels. Frustratingly, whenever I am a party to workshops and discussions about "new business models", it almost inevitably winds up being a discussion of how to "sell" artists to presenters and, rarely, if ever, an honest assessment of the field of management and artist representation itself. In other words, the focus of exploration tends to be outwards—how to sell better, package better, market better, and, in short, reach venues and presenters in different ways. While those issues are unquestionable important, there remains a perception that it's the marketplace that needs to fixed. If you really want to examine new paradigms in a changing environment, agents and managers, as well as artists and presenters, will also need to look inwards and examine themselves as well.
Have a great season everyone!
__________________________________________________________________
For additional information and resources on this and other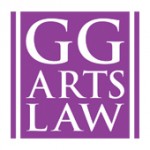 legal and business issues for the performing arts, visit ggartslaw.com
To ask your own question, write to lawanddisorder@musicalamerica.org.
All questions on any topic related to legal and business issues will be welcome. However, please post only general questions or hypotheticals. GG Arts Law reserves the right to alter, edit or, amend questions to focus on specific issues or to avoid names, circumstances, or any information that could be used to identify or embarrass a specific individual or organization. All questions will be posted anonymously and/or posthumously.
__________________________________________________________________
THE OFFICIAL DISCLAIMER:
THIS IS NOT LEGAL ADVICE!
The purpose of this blog is to provide general advice and guidance, not legal advice. Please consult with an attorney familiar with your specific circumstances, facts, challenges, medications, psychiatric disorders, past-lives, karmic debt, and anything else that may impact your situation before drawing any conclusions, deciding upon a course of action, sending a nasty email, filing a lawsuit, or doing anything rash!
Tags: agent, artist, Brian Taylor, commissions, engagements, Goldstein, management company, manager, Paradigm, personal services, presenter, risk, Tour, venue, work, young artist