The Lost Art of Negotiation
By Brian Taylor Goldstein, Esq.   
Dear Law and Disorder:
A longtime friend who is also a very successful artist who I greatly respect, asked me to do a project with him. He sent me a contract, but it doesn't cover things like when and how I get paid. I want to mark up the contract and suggest some language, but I also don't want to offend him and have him think I am being too difficult to work with and ungrateful for this opportunity. Is there some specific language I can put in the contract that he won't find offensive, but will still protect me?   
I had a client of mine call me today about a contract she had sent to a promoter who then struck out a specific term that my client needed and sent the contract back to her. Frustrated and desperate to make the deal happen, she wanted me to suggest another way to phrase the term in such a way that the promoter would agree to it. Both you and my client are asking very legitimate questions, but the answers have little to do with contracts and everything to do with business and negotiation skills.
Contracts exist to memorialize an agreement. You can't memorialize something that doesn't exist yet. That's like trying to take a photograph of a place you've never been. Before a contract can be properly drafted, much less signed, the parties have to discuss all of the key terms. While you can certainly use a contract to begin the discussion, you can't avoid the discussion by simply crossing out terms you don't like and inserting the ones you do. More importantly, there are no magic words, standard terms, or compelling phrases that will take the place of the need to discuss and negotiate.
Too many people in our industry try to use a contract to avoid negotiation—most often for the very reasons you mention: they are too scared of offending the other party, of not getting the terms they need, or of losing a deal or opportunity they really want. However, if you approach a negotiation as a game of deception in which the goal is to use illusive or even deceptively simplistic language or aggressive tactics to cajole the other party into agreeing to something unreasonable or something to your advantage which they would not otherwise agree to (ie: Lawyering 101), then you most certainly should expect the other side to be offended and deserve to lose the deal. On the other hand, if the other party is offended by a legitimate expression of your concerns, sincere questions about a specific term, or proposals that would clarify something you find confusing, then its probably either a deal you don't want in the first place or a party you don't want to work with. Just as importantly, if someone doesn't agree with a term you want, they are not going to agree no matter how you phrase it. Phrasing the same thing in a different way isn't going to help either. Even if you manage to word it in such a way that they can't tell what they are agreeing to (what a lot of people refer to as "legalese"), then you'll have to sue them to enforce it. Instead, you'll either need to negotiate a compromise or evaluate whether or not the deal is equally advantageous to you without that term.
I have been to many purported lectures on negotiation at arts conferences, only to find that the lecture was really just about how to get presenters to book artists. That's important, of course, but the real art of negotiation involves far more than discussing date, time and fee. Whether it is a commission, a booking, a production, or a recording, you must discuss and negotiate not just the artistic and logistical elements, but all of those nasty and boring business elements as well—such as liability, insurance, rights, licenses, approvals, exclusivity, taxes, visas, etc. If you are unfamiliar with the necessary business elements of a deal, the time to learn them is before you negotiate, not during the process.
A negotiation does not mean you will get what you want. Rather, a negotiation is a process that allows you to evaluate whether or not you will get what you need. Some opportunities are just that—opportunities—and a good opportunity may require you to accept some risk. But without taking the time to talk and discuss, you won't have the information you need to access that risk properly. In other words, the negotiation process will save you from disappointment and frustration later on.
As for an answer to your specific question, I would say: Protect you from what? If your "longtime friend who is also a very successful artist who [you] greatly respect" breaches your contract, are you prepared to sue him? I thought not. I suggest you call your friend and ask him when and how you get paid. Don't ever be scared to ask a legitimate question—especially when dealing with a friend. In the bi-polar cocktail of simultaneous love and resentment we call the arts world, doing business with friends demands an even higher degree of mindful discussion than doing business with strangers.
_________________________________________________________________
For additional information and resources on this and other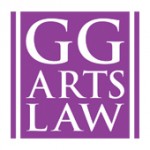 legal and business issues for the performing arts, visit ggartslaw.com
To ask your own question, write to lawanddisorder@musicalamerica.org.
All questions on any topic related to legal and business issues will be welcome. However, please post only general questions or hypotheticals. GG Arts Law reserves the right to alter, edit or, amend questions to focus on specific issues or to avoid names, circumstances, or any information that could be used to identify or embarrass a specific individual or organization. All questions will be posted anonymously and/or posthumously.
__________________________________________________________________
THE OFFICIAL DISCLAIMER:
THIS IS NOT LEGAL ADVICE!
The purpose of this blog is to provide general advice and guidance, not legal advice. Please consult with an attorney familiar with your specific circumstances, facts, challenges, medications, psychiatric disorders, past-lives, karmic debt, and anything else that may impact your situation before drawing any conclusions, deciding upon a course of action, sending a nasty email, filing a lawsuit, or doing anything rash!
Tags: artist, attorney, breach, breaches, Brian Taylor, contract, Contracts, exclusivity, Goldstein, insurance, lawsuit, lawyer, license, music, negotiation, presenter, promoter, recording, risk, visas, work