US VISA WARNING: Beware of the Vermont Service Center! Abandon All Hope Ye Who File There!
By Brian Taylor Goldstein, Esq.   
Dear Law and Disorder
We filed P-1 and P-1S visa petitions at the Vermont Service Center for a group we have been touring regularly for the past 5 years. This would have been their sixth P-1 visa. Last year, we were getting petitions approved in about week. This time, after waiting 4 weeks, we got a notice asking us for a copy of our contract with the group, among other items. We're the agent and never had to provide this before. They also wanted our contract with the group's tour manager. We don't have a contract with the group's tour manager. We explained that and the P-1S petition got denied. But this same tour manager was approved last year and we supplied the same evidence this time that we did last year. What's going on?
I wish I knew. After a period of uncharacteristic, but welcome, efficiency and competency for almost a year, the USCIS Vermont Service Center has imploded. Whether they were hit by a radioactive meteor, unearthed a demonic spirit living beneath the mail room, or were attacked by brain-eating zombies (who doubtlessly left disappointed and hungry), we may never know. What we do know is that we have been receiving multiple reports from all sectors of the performing arts reporting major problems with the Vermont Service Center, including significant processing delays, inane RFEs (Requests for Evidence), and even outright denials for O and P artists who have previously been approved for O and P visas.
The League of American Orchestras, in collaboration with the broader performing arts community, is submitting a formal complaint, as is AILA (the American Immigration Lawyers Association). In the meantime, here is a list of some of the most serious problems we have encountered and some suggestions on how to address them:
1. Processing Delays.
As many of you may recall, USCIS entered into a voluntary commitment to improve processing times for artist visas and, as recently as December 2013, regular processing times for O and P visa petitions were averaging 2 weeks or less. For the last year, our clients rarely had to pay the extra $1225 for premium processing. However, as most of you know all too well, the problem with anything "voluntary" is that you can't force a volunteer to do anything. While the USCIS website continues to list an average timeframe of 14 days for regular processing of O and P visa petitions, the reality is that it is currently taking 30 days or longer. In some instances, VSC has taken over two weeks just to issue a receipt notice.
SOLUTION: Do not rely on the projected processing times listed on the USCIS website! File petitions as far in advance as possible or seriously consider premium processing any petition where the artist needs to arrive in less than 2 months from the date of filing.
2. RFEs Asking For What Seems Obvious.  
For example, orchestras have reported receiving RFEs on petitions filed for internationally known conductors (many of whom have been approved for prior O-1 visas) where USCIS asked for further evidence on how a conductor is critical or plays a lead role in an orchestra. USCIS has also been issuing RFEs asking for an explanation of why an Executive Director provides "essential support" to a group on tour or asking for a list of the duties of a Stage Manager or Lighting Designer.
SOLUTION: We have always recommended that, when it comes to preparing visa petitions, never assume that the USCIS examiner has any familiarity with the performing arts. This seems to be the case now more than ever. Always err on the side of over-explaining everything—What does a Concert Master do? Why is a specific award important? Covent Garden is an opera house, not a plant nursery. Etc. USCIS seems to be particularly focused on petitions for P-1S and O-2 support personal. As such, it is no longer sufficient simply to list the names and jobs of support personnel. Provide a brief biography for each person, along with a short, but specific explanation of their duties and experience working with the O-1 artist or P-1 group.
3. RFEs Asking For Employment Contracts For Support Personnel.
In yet a further attempt to thwart O-2 and P-1S petitions, USCIS has been issuing RFEs asking for evidence of who will be employing each support person. For example, if your petition includes engagement letters or contracts from presenters booking the O-1 artist or P-1 group, USCIS also wants to see the employment terms for each O-2 or P-1S support person.
SOLUTION: Provide either a statement from the O-1 artist or P-1 group explaining who will be paying the fees or salaries of each support person or provide a very basic deal memo or term sheet for each O-2 or P-1S support person outlining the fees they will be receiving and who will be paying them.
4. Unsigned Contracts
USCIS has recently been rejecting blank or unsigned contracts. USCIS wants either a signed engagement contract or written summary of the terms of an engagement.
SOLUTION: Do not send USCIS anything with a signature line on it which is not signed, especially contracts. If you have an unsigned contract, either get it signed or don't send it. Instead, submit a copy of an email confirming the engagement terms, a written summary of the engagement terms, a letter to or from a venue confirming the engagement terms and signed by the sender, or a deal memo listing all the terms, but with no place for anyone to sign anything.
5. Truncated Classification Periods. 
In the past, USCIS has been willing to approve visa petitions to cover additional time before and after a performance to accommodate rehearsals, extra performances, and unanticipated activities. More recently, however, USCIS has been issuing approval notices only for the specific time reflected in the engagement contracts or confirmations. For example, if your petition asks for a classification period of March 1, 2014 through February 28, 2015, but the performance contracts only reflect performances between March 11, 2014 and February 20, 2015, USCIS is issuing the approval notice only for March 11, 2014 through February 20, 2015.
SOLUTION: Make sure that the contracts and written confirmations you supply in support of your classification period reflect the actual dates you need. For example, if the performance is on March 11, 2014, but the artist or group wants to enter on March 6, 2014, make sure that the contract or written confirmation reflects that the artist is required to enter the US on March 6, 2014.
While the bulk of this madness seems to be coming from the Vermont Service Center, there is every reason to believe that the California Service Center will not be far behind. Until this sorts itself out, file early, provide as much supporting documentation and details as you can, and continue to check www.artistsfromabroad.org as well as our own website for further updates.
__________________________________________________________________
For additional information and resources on this and other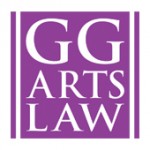 legal and business issues for the performing arts, visit ggartslaw.com
To ask your own question, write to lawanddisorder@musicalamerica.org.
All questions on any topic related to legal and business issues will be welcome. However, please post only general questions or hypotheticals. GG Arts Law reserves the right to alter, edit or, amend questions to focus on specific issues or to avoid names, circumstances, or any information that could be used to identify or embarrass a specific individual or organization. All questions will be posted anonymously.
__________________________________________________________________
THE OFFICIAL DISCLAIMER:
THIS IS NOT LEGAL ADVICE!
The purpose of this blog is to provide general advice and guidance, not legal advice. Please consult with an attorney familiar with your specific circumstances, facts, challenges, medications, psychiatric disorders, past-lives, karmic debt, and anything else that may impact your situation before drawing any conclusions, deciding upon a course of action, sending a nasty email, filing a lawsuit, or doing anything rash!
Tags: agent, approval notice, artist, artistsfromabroad, Brian Taylor, contract, Contracts, copy, engagement contract, Goldstein, immigration, immigration law, petitions, processing times, Tour, uscis, visa petition, visa petitions, visas, work