ICE Clarinetist Rubin's New Recording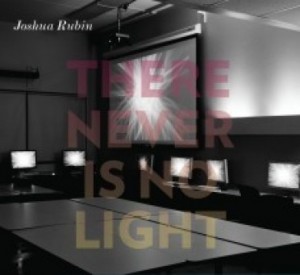 There Never is No Light
Joshua Rubin
Tundra TUN 002 CD
On There Never is No Light, International Contemporary Ensemble's clarinetist Joshua Rubin presents a program of new music for clarinet, bass clarinet, and electronics by a diverse group of composers, both elder statesman and those of the thirty/forty-something generation. The Soul is the Arena, a piece for bass clarinet and electronics by Mario Diaz de Leon, crackles with incendiary energy, its synthetic photon bursts offset by growling multiphonics and Eric Dolphy style wails. Rubin also nets the premiere recording of Mario Davidovsky's Synchronism No. 12, for clarinet and synthesized sounds. As with all of Davidovsky's Synchronisms, coordination is key. Rubin's rhythms are spot-on and his responsive playing creates an animated colloquy with the electronics.
Suzanne Farrin's Ma Dentro Dove, for clarinet and resonating body, is a reverberant meditation rife with trills, repeated notes, and angular melody. Salto Cuántico, a work by Ignacio Baca Lobera for prepared clarinet and electronics, juxtaposes bumptious riffs and altissimo cries with percussive interjections and cascading crescendos of electronic sound. Cory Smythe's Toast includes piano as well as electronics and has an avant-jazz cast that alternates with Webernian post-tonal melodies. Upon hearing it, one is impressed with Rubin's seamless maneuvering between styles and playing demeanors.
The album closes with Olly Wilson's 1974 work Echoes. While very much a period piece, technologically speaking, it is nearly as successful as the Synchronisms at providing the illusion of a dialogue between the tape and performer. Rubin again provides an animated performance that furthers this impression. Excellently performed and thoughtfully curated, There Never is No Light is a fine recording.