What Do You Mean I Need To PAY For Music?
By Brian Taylor Goldstein, Esq.
Greetings,
I have recently been contacted by ASCAP asking for fees based on music played by live musicians. Are we required to pay if we do not pay the musicians? Any musician who plays at the location is not compensated for their efforts.
Is anyone else who works at or for your location compensated for their "efforts"? Waiters? Staff? Vendors or suppliers? Do you have to pay for liquor if you give it away? Who pays for the electricity or the heat? People can always agree to donate goods and services, and many do. However, as a general rule, society discourages the involuntary donation of other's property without their permission—even if it's for a really good cause.
A musical composition—just like a computer, a watch, or a car—is considered property. It is no less valuable—indeed, I would argue, it is of greater value—than anything else you are required to pay for that has a physical price tag attached. A musical composition belongs to the composer who wrote it and/or the composer's publishing company. Under US Copyright Law, whoever owns a musical composition also has the absolute right to control and determine all uses of the property—this includes the right to perform the music live, record the music, play a recording of the music for the public, change the lyrics, make arrangements, or just about anything else you can think of to do with music. Any location where music is performed—whether it's a theater, concert hall, or other venue (for-profit or non-profit) where music is performed live or whether it's a restaurant or store that plays recorded music for their patrons' listening pleasure whilst shopping or eating—needs to obtain the composer's permission and, in most cases, pay a usage fee called a "Performance License."
ASCAP, like BMI and SESAC, is an organization that represents composers and helps them by issuing performance licenses and collecting fees on behalf of the composer. It helps locations, too, because, rather than having to contact every composer individually, you can purchase a performance license from ASCAP to cover all of the composers they represent. It's like one-stop shopping. However, as they don't represent every composer, most locations need to purchase licenses from BMI and SESAC, as well.
If your musicians are performing original music they composed themselves, then they can certainly agree to perform their own music for free. However, if they are playing ("covering") music composed by other artists, then just because the musicians agree to perform for free doesn't mean that the composers have allowed their music to be performed for free as well. If ASCAP contacted you, it's because music is being performed in your location and ASCAP is trying to ensure that you have obtained permission from each composer they represent to have their music performed. While there are a number of factors that can determine the cost of obtaining performance licenses—the size of your venue, the price of tickets, the number of performances, etc.–ultimately, it's your responsibility to ensure that the necessary permissions and licenses are obtained.
__________________________________________________________________
For additional information and resources on this and other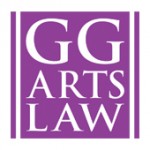 legal and business issues for the performing arts, visit ggartslaw.com
To ask your own question, write to lawanddisorder@musicalamerica.org.
All questions on any topic related to legal and business issues will be welcome. However, please post only general questions or hypotheticals. GG Arts Law reserves the right to alter, edit or, amend questions to focus on specific issues or to avoid names, circumstances, or any information that could be used to identify or embarrass a specific individual or organization. All questions will be posted anonymously.
__________________________________________________________________
THE OFFICIAL DISCLAIMER:
THIS IS NOT LEGAL ADVICE!
The purpose of this blog is to provide general advice and guidance, not legal advice. Please consult with an attorney familiar with your specific circumstances, facts, challenges, medications, psychiatric disorders, past-lives, karmic debt, and anything else that may impact your situation before drawing any conclusions, deciding upon a course of action, sending a nasty email, filing a lawsuit, or doing anything rash!
Tags: artist, ascap, bmi, Brian Taylor, composer, composers, composition, copyright, copyright law, Goldstein, license, music, musical composition, musician, original music, performance license, permission, recording, sesac, venue