Oh, Canada!
By Brian Taylor Goldstein, Esq.
Dear Law and Disorder:
I represent a performance group from Canada who will be touring the United States. Three of the members are Canadians, but two are not. I have applied for a P-1 visa. Because the group is from Canada, can they enter the US just with the approval notice or do they first have to go to the consulate and get actual visas in their passports?  
There more to Canada than just poutine, health care, and HM The Queen on the currency. Canadians are also the only folks who are not required to have physical visas to enter the US.
Canadian artists must still file visa petitions with USCIS and be approved for either O or P visa classification. (Like artists from the rest of the world, Canadian artists cannot perform in the US as visitors—even for free!). However, once the visa petition has been approved, a Canadian artist does not have to go to a US Consulate, pay a visa application fee, and receive a physical visa in his or her passport. Instead, a Canadian artist can enter the US with only their passport and a copy of their USCIS visa approval notice. (Technically, a Customs and Border Patrol (CBP) officer can verify the approval through the USCIS database and does not need a copy of the approval notice. However, for obvious reasons, do NOT rely on this. Artists should always bring a copy of the actual approval notice, as well as a copy of the visa petition itself, just in case.
This unique privilege only applies to Canadian citizens. It does NOT apply to Canadian permanent residents (aka "Canadian landed immigrants") or anyone who just happens to be passing through Canada en route to the US.
So, in your case, if the three Canadian members of your group are Canadian citizens, then they can proceed directly to the airport or border-crossing and enter the US with only their passport and their visa approval notice. The other 2 members of your group will need to make an appointment at a US Consulate and go through the visa application and issuance process. Apply early…US Consulates in Canada are notoriously backed up!
_________________________________________________________________
For additional information and resources on this and other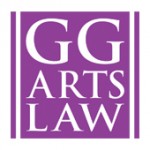 legal and business issues for the performing arts, visit ggartslaw.com
To ask your own question, write to lawanddisorder@musicalamerica.org.
All questions on any topic related to legal and business issues will be welcome. However, please post only general questions or hypotheticals. GG Arts Law reserves the right to alter, edit or, amend questions to focus on specific issues or to avoid names, circumstances, or any information that could be used to identify or embarrass a specific individual or organization. All questions will be posted anonymously.
__________________________________________________________________
THE OFFICIAL DISCLAIMER:
THIS IS NOT LEGAL ADVICE!
The purpose of this blog is to provide general advice and guidance, not legal advice. Please consult with an attorney familiar with your specific circumstances, facts, challenges, medications, psychiatric disorders, past-lives, karmic debt, and anything else that may impact your situation before drawing any conclusions, deciding upon a course of action, sending a nasty email, filing a lawsuit, or doing anything rash!
Tags: approval notice, Brian Taylor, canada, canadians, citizens, copy, Goldstein, passports, petitions, Tour, uscis, visa application, visa approval, visa petition, visas, visitor