What's Wrong With Canada?
By Robyn Guilliams, Esq.
Dear Law and Disorder
Why is it necessary for Canadian performers to obtain work permits in order to perform in the United States? Although Visas are not necessary, the work permit is necessary. Why are the artists not able to enter the way other business people under the North American Free Trade Agreement? Cultural industries exempt are books, films and recordings. Why is performance by artists in the USA not covered by the Agreement?
We get this question a lot from our "northern" artists and the answer, though simple, is frustrating: the North American Free Trade Agreement (NAFTA) doesn't cover performing artists.
Just like performers from all other non-U.S countries, Canadian performers are required to obtain O or P work authorization to perform in the United States. It is true that certain types of Canadian and Mexican workers may enter the United States and work legally pursuant to NAFTA. Unfortunately, this NAFTA exception to the usual visa requirement does not extend to performers.
It's also true that NAFTA includes provisions pertaining to "Cultural Industries," which include the production, distribution and sale of items such as books and magazines, CDs, DVDs, and sheet music. However, these provisions of NAFTA do not apply to performances. For these reasons, the usual laws pertaining to the arts and entertainment industry – including those pertaining to immigration and taxes! – apply equally to Canadians as well as all other non-resident artists performing in the U.S.
As for "why" NAFTA does not cover performing artists and performers, you would have to ask the unholy alliance of lobbyists, legislators, diplomats, and bureaucrats who negotiate these things.
________________________________________________________________
LAW AND DISORDER WILL BE TAKING A BREAK FOR THE HOLIDAYS!
WE WILL RESUME ON JANUARY 8, 2013….JUST IN TIME FOR APAP!!!
________________________________________________________________
For additional information and resources on this and other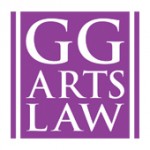 legal and business issues for the performing arts, visit ggartslaw.com
To ask your own question, write to lawanddisorder@musicalamerica.org.
All questions on any topic related to legal and business issues will be welcome. However, please post only general questions or hypotheticals. GG Arts Law reserves the right to alter, edit or, amend questions to focus on specific issues or to avoid names, circumstances, or any information that could be used to identify or embarrass a specific individual or organization. All questions will be posted anonymously.
__________________________________________________________________
THE OFFICIAL DISCLAIMER:
THIS IS NOT LEGAL ADVICE!
The purpose of this blog is to provide general advice and guidance, not legal advice. Please consult with an attorney familiar with your specific circumstances, facts, challenges, medications, psychiatric disorders, past-lives, karmic debt, and anything else that may impact your situation before drawing any conclusions, deciding upon a course of action, sending a nasty email, filing a lawsuit, or doing anything rash!
Tags: canadian performers, canadians, north american free trade agreement, performer, Robyn Guilliams, visa requirement, work authorization, work permits