Not Even God Can Act Without A Contract!
By Brian Taylor Goldstein, Esq.
No sooner had Super Storm Sandy begun crashing into the East Coast when my phone started ringing with cancellations. The most common question went something like this: "The presenter needs to cancel, but they already paid a deposit. Do we have to give it back? What the protocol?" The second most common question went something like this: "We booked an artist and paid a deposit. We're being evacuated and need to cancel. Can we get the deposit back? Naturally, I always ask to see the contract. As I suspected, in almost each case, while the contract contained an Act of God clause, it merely stated that either party could cancel "in the event of an Act of God." In an effort to "keep things simple" the parties also kept their contracts fairly worthless!
In essence, an Act of God provision in a contract (also sometimes called "force majeure" is a contractual provision which permits one party to cancel or breach the contract without having to pay damages or incurring any liability to the other. So, if an Act of God forces an artist to cancel, he/she is not liable to the venue for the venue's lost ticket sales, lost out of pocket costs, or the costs of hiring and advertising another artist or performance. Similarly, if the Act of God forces the venue or presenter to cancel, it is not liable to the artist for the artist's lost fees or out of pocket costs. However, nothing in the arts is ever that simple! Many people, incorrectly, assume that there is a common understanding or standard of Acts of God and that, in the event of a fire, blizzard, flood, or other unforeseen event, there are automatic protocols which will govern the situation. In fact, you will find that presumptions and assumptions differ wildly when it comes to Acts of God and that people, in the midst of a crisis, tend not be at their most rational. I've had presenters argue that poor ticket sales were Acts of God or that the death of an artist's mother didn't mean that the artist herself could not perform. I've also had an artist claim that an unexpected opportunity to perform at a better venue was an Act of God entitling her to cancel. I even know of a manger who claimed that the failure of his artist to obtain a visa was an Act of God and the artist should still receive her full fee even though she could not legally enter the US!
While no contract can even contemplate every possible scenario, you want your Act of God clause to do more than simply state that "either party can cancel "in the event of an Act of God." Rather, you want your clause at least to provide some basic definitions and parameters: Let's assume the venue is open, but the artist cannot get there due to a storm. Does the artist have to reimburse the presenter for any of its lost marketing expenses or costs? If the artist had already received a deposit, does it have to be returned? What if it's the presenter's venue is flooded, but the artist is ready, willing, and able to travel and perform? Does the presenter have to make a good faith effort to re-book the artist at a future date? Can the artist keep any deposits or advanced payments to offset the cancellation? Can an artist use an Act of God Force clause to cancel an engagement due to the death or injury of a family member or relative? Can a venue claim an Act of God if it experiences an unexpected budget shortfall or a financial crisis? What if the engagement is for a series of performances and a fire, storm, or flood forces the cancellation of only some of the performances? Is the artist's engagement fee reduced on a pro-rata basis? What if the artist is a group and a member becomes sick or injured? Does the group have the option to find a replacement or can the venue claim an Act of God and cancel? Does it make a difference if it's a key member of the group?
As I frequently like to remind everyone, in the arts world nothing is standard and everything is negotiable! Anyone who tells you otherwise, just wants you to do things their way. However, while there is no legally enforceable list of standard protocols or procedures which governs how things are "supposed" to happen in any given crisis, I'd like to believe that relationships are more important than contracts and, ultimately, what you are entitled to may be less important than what you have to offer.
_________________________________________________________________
For additional information and resources on this and other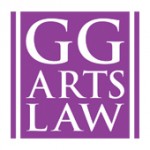 legal and business issues for the performing arts, visit ggartslaw.com
To ask your own question, write to lawanddisorder@musicalamerica.org.
All questions on any topic related to legal and business issues will be welcome. However, please post only general questions or hypotheticals. GG Arts Law reserves the right to alter, edit or, amend questions to focus on specific issues or to avoid names, circumstances, or any information that could be used to identify or embarrass a specific individual or organization. All questions will be posted anonymously.
__________________________________________________________________
THE OFFICIAL DISCLAIMER:
THIS IS NOT LEGAL ADVICE!
The purpose of this blog is to provide general advice and guidance, not legal advice. Please consult with an attorney familiar with your specific circumstances, facts, challenges, medications, psychiatric disorders, past-lives, karmic debt, and anything else that may impact your situation before drawing any conclusions, deciding upon a course of action, sending a nasty email, filing a lawsuit, or doing anything rash!
Tags: act of god, acts of god, artist, Brian Taylor, cancellation, cancellations, Contracts, contractual provision, damages, flood, force majeure, Goldstein, injury, Liable, payment, poor ticket sales, presenter, unforeseen event