What Are You Trying To Hide?
By Brian Taylor Goldstein
I run a small management company. In addition to our commissions, we bill our artists monthly for their share of expenses (conference fees, publicity materials, etc.) One of our artists is now refusing to pay unless we provide her with an itemization of expenses. Do I have to give her one? In the past, she has always paid and never asked for an itemization before?
Do you have a written agreement with your artists that requires an itemization? I once had a manager contact me with a similar question and she was unaware that the contract she had been using for years required all reimbursable expenses to be itemized. She never did, but a savvy artist eventually called her on it.
If you have a contract that requires you to provide an itemized invoice, then you are required to do so even if the artist has never asked for one before. However, lets assume your contract doesn't have such a requirement or…perish the thought…you don't even have a written agreement in the first place. Why not provide an itemization anyway?
Unless you're trying to hide something, it's not an unreasonable request. I don't pay my credit card bill or even a restaurant check without checking the itemized charges first. (Ok, in the interest of disclosure, I don't do math, so I rely on my wife to check these things, but the point remains the same!) It doesn't mean someone doesn't trust you when they ask for an itemization. People make inadvertent mistakes and, in today's economy, every penny counts.
I realize that preparing itemized invoices requires an additional level of record keeping and bookkeeping, but, presumably, you are already keeping track of your expenses in some fashion. Besides, when representing an artist, whether as an agent or a manager, the artist is your client. They are the ones paying for your services. If you provide an itemization and the artist still refuses to pay for reasonable expenses that were knowingly incurred on their behalf, that's a different matter. However, in any service oriented business, a happy client is a paying client.
___________________________________________________________________
For additional information and resources on this and other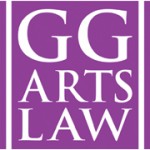 legal and business issues for the performing arts, visit ggartslaw.com
To ask your own question, write to lawanddisorder@musicalamerica.org.
All questions on any topic related to legal and business issues will be welcome. However, please post only general questions or hypotheticals. GG Arts Law reserves the right to alter, edit or, amend questions to focus on specific issues or to avoid names, circumstances, or any information that could be used to identify or embarrass a specific individual or organization. All questions will be posted anonymously.
__________________________________________________________________
THE OFFICIAL DISCLAIMER:
THIS IS NOT LEGAL ADVICE!
The purpose of this blog is to provide general advice and guidance, not legal advice. Please consult with an attorney familiar with your specific circumstances, facts, challenges, medications, psychiatric disorders, past-lives, karmic debt, and anything else that may impact your situation before drawing any conclusions, deciding upon a course of action, sending a nasty email, filing a lawsuit, or doing anything rash!
Tags: agent, artist, bill, bookkeeping, Brian Taylor, contract, disclosure, Goldstein, itemization, management company, manager, reimbursable expenses, unreasonable request