…And They're Not Done Yet! USCIS Has Just Imposed New Filing Fees and Forms!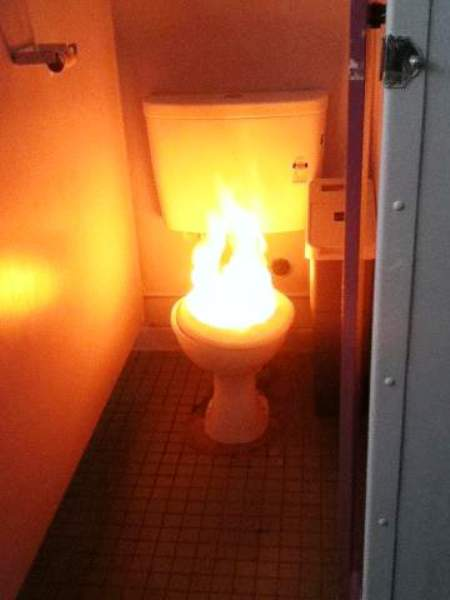 On July 31, 2020, DHS (The Department of Homeland (In)Security) issued a "Final Rule" confirming that USCIS (Unconscionable, Shameful, Callous, Immoral, and Sinister) will be imposing steep fee increases for visa petitions as well as creating new forms. Assuming that the many lawsuits and injunctions that are already in the works don't stop this, then on October 2, 2020 the following changes will go into effect:
There will now be two different petition forms to file for O and P visas.

To file for O and O-2 visas, you will use an I-129O
To file for all P visas (P-1, P-1S, P-2, P-3, and P-3S), you will use an I-129MISC
The new fee for filing for an I-129O will be $705.
The new fee for filing an I-129MISC will be $695.
There will be a cap of 25 beneficiaries per petition.

This means that an orchestra or performance troupe with 60 performers and 10 staff and crew will now need to file four—yes 4! – I-129MISC petitions (3 for the performers and 1 for the staff and crew) at a cost of $2780 for standard processing. If they want premium processing, then that will be an additional cost of $5760.
This also means that if any one of the 4 petitions gets an RFE, they will all get an RFE.
And speaking of premium processing, the current premium processing fee of $1440 will remain. HOWEVER, premium processing will now be 15 business days as opposed to 15 calendar days—effectively making it 19 days.
As part of the Final Rule, DHS provides written responses to the thousands of comments it received in opposition of these changes, including specific concerns and objections raised from throughout the arts industry. To those of you interested in mucking through the Final Rule's 500 pages of flaming simian excrementum just click on the actual picture of flaming simian excrementum, below: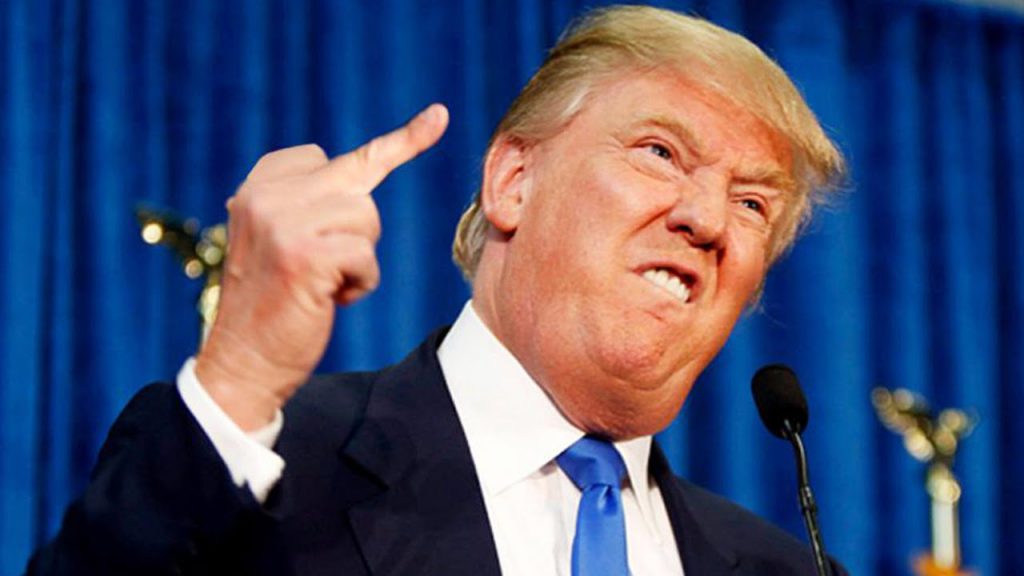 However, in response to detailed comments submitted by hundreds of arts organizations objecting to these proposed changes, several DHS pearls caught my eye:
In response to the concerns that these changes will have a particularly burdensome impact on the already struggling performing arts industry, DHS contends that this will have no economic impact on those who file O and P petitions and writes:  

"DHS does not intend to deter or unduly burden petitioners requesting workers in the arts, but any preferential treatment provided to petitioners for performers and musicians is borne by other petitioners, applicants, and requestors. DHS declines to require other applicants and petitioners subsidize the cost of petitioning for workers in the arts."

TRANSLATION: "I once took my kid to the Monster Truck Dixie Rebel Stampede and Dinner Show and they charged me $17.50 for a Double Energy Mountain Dew! So, you people who work in the arts make more than enough money."   
As to why USCIS is charging more for O petitions than P petitions, DHS writes:

"DHS implements fees based on data that show adjudications of O nonimmigrant   petitions require more staff, and are therefore more costly, than adjudications of petitions for nonimmigrant workers that may be requested using Form I129MISC." 
TRANSLATION: "It takes a lot of time to confirm whether or not the role of the Phantom of the Opera is, in fact, a lead or starring role. And because its an opera, you'll need a no-objection letter from AGMA instead of Actor's Equity."
In response to the issue of whether or not USCIS will continue to consider traditional expedites for non-profits who have an emergency or an immediate need (such as replacing a sick U.S. artist with an available non-US artist), DHS writes:   

"USCIS has implemented an expedite policy for certain petitions in the past. Whether a petitioner seeks to enhance the cultural and social interest in the United States may have been considered when USCIS decided to favorably exercise its discretion when considering expedite requests…DHS may consider whether to provide expedited processing for certain petitions based on its workload in other areas and ability to meet promised deadlines. Also, depending on the immigrant or nonimmigrant classification sought, the petitioner may request premium processing service by filing Form I-907 and paying the associated fee.
TRANSLATION: "We need the cash, so cough up the $1440 you Godless Leftists!
In response to the concern that increasing the premium processing period from 15 days to 19 days could imperil last minute engagements or emergencies, DHS writes:

DHS believes the possibility that a petitioner requesting premium processing service may need to wait a few additional days for adjudicative action is a small cost to impose for being able to expand premium processing to more requests and reduce the likelihood for future suspensions of premium processing service.
TRANSLATION: "Stop whining or we're deporting Lin-Manuel Miranda! He's Mexican, right?"
In response to the concern that putting a cap of 25 beneficiaries per petition could have a devastating financial impact on large performing arts tours, such as theater productions, orchestras, and dance companies, DHS responds:

USCIS must conduct full background checks on named workers and does not merely check to determine how much time the worker has spent outside of the United States…Because USCIS completes a background check for each named beneficiary, petitions with more named beneficiaries require more time and resources to adjudicate than petitions with fewer named beneficiaries. This means the cost to adjudicate a petition increases with each additional named beneficiary.
TRANSLATION: "Do you have any idea how long it takes to determine whether any of those musicians in the brass section have ever posted anything nasty about Beloved Leader?"
In response to the concern that, as USCIS often loses related petitions (such as O-1 and O-2 or P-1 and P-1S) and incorrectly sends them to different examiners who review them at different times, then requiring multiple petitions for the same large group will increase the likelihood of confusion and unnecessary RFEs, DHS asserts:

"DHS disagrees with commenters that the separating of Form I-129 will create confusion and delays."
TRANSLATION: "Sorry we cannot offer any suggestions to address or solve your problem. Have we addressed all of your customer service concerns?  Have you tried our special for premium processing service for our most valued customers?
Many commenters on behalf of multiple industries all raised the question of why do this now in the midst of a pandemic and a economic crisis impacting all industries, to which DHS responds:

DHS makes no changes in this rule in response to the pandemic. USCIS considers  all available data at the time it conducts its fee review. USCIS conducted most of  the FY 2019/2020 fee review in FY 2017, before the emergence of the pandemic. At that time, USCIS did not foresee, and could not reasonably have foreseen, the effects of such a pandemic on USCIS receipt, revenue, or cost projections during the FY 2019/2020 biennial period, and we cannot project the effects at this time. The projections in this rule were based on conventional conditions, and with no way of knowing or being able to predict the long-term effects of COVID-19 at this point, DHS must assume that filing volumes will return to near previous levels  within a reasonable period.
TRANSLATION: "There is nothing to see here. All is well. Beloved Leader is the best leader in the world and all other leaders are jealous of him and his very large hands. All hail Believed Leader, Infallible General, Defender of the Faith, and Protector of the Good People Who Know Who You Are!"
And, on the heels of our recent post earlier in the day on July 31 that USCIS seems to be targeting artists who have remained in the U.S. during the pandemic without performing, we have learned of yet another artist receiving an RFE wherein USCIS is challenging whether or not the artist has been violating her status by remaining in the U.S. and not performing during the pandemic. So this may be a trend.
DHS's recent actions, fueled by its spurious and odious responses to very legitimate concerns raised by an industry already struggling for survival throughout the world, needs to further the already excessively tested resolve of all of us to keep the doors open to artists throughout the world. In short, we shall fight them by being cleverer, more creative, and smarter than they are. We shall fight them in our petitions. We shall fight them at the consulates. We shall fight them at the airport immigration halls. We shall fight them with mockery, distain, and relentless provocation. We shall fight them at the ballot box, but we shall never surrender!
---

For additional information and resources on this and other legal, project management, and business issues for the performing arts, as well as to sign up for our newsletters and follow us on social media visit OUR NEW WEBSITE: ggartslaw.com
---
THE OFFICIAL LEGALESE:
THIS IS NOT LEGAL ADVICE!
The purpose of this blog is to provide general advice and guidance, not legal advice. Please consult with an attorney familiar with your specific circumstances, facts, challenges, medications, psychiatric disorders, past-lives, karmic debt, and anything else that may impact your situation before drawing any conclusions, deciding upon a course of action, sending a nasty or threatening email to someone, filing a lawsuit, or basically doing anything that may in any way rely upon an assumption that we know what we are talking about.