Am I Obligated To Accept Unsolicited Emails from Managers?
By Brian Taylor Goldstein
Dear FTM Arts Law:
I am the executive director of a well-established regional symphony orchestra. As with most orchestras, I frequently receive emails from managers and agents asking me to consider their artists. After a number of emails from the same manager all within the same week, I wrote and told them that I was aware of their roster and asked to be removed from their email list. He wrote back and said that because our orchestra was a 501(c)(3) and also received state funding, we were obligated by law to accept his emails. He also said that because we were non-profit, these were not "commercial" emails and we had no right to refuse his emails. Is this true?
First, someone needs to remind this manager that desperation is never a good sales technique! No, in addition to being generally obnoxious, the manager is wrong on every possible level upon which there is to be wrong in this instance.
The law the manager is attempting to reference is the CAN-SPAM act, a federal law that governs the sending of unsolicited commercial emails. This law states that anyone who receives an unsolicited commercial email has the right to request that he or she be removed from future mailings and places a number specific requirements on those who send such emails, including requiring the sender to provide an opt-out mechanism, a physical address, and to remove anyone who requests to be removed from the mailing list. It covers all commercial messages, which the law defines as "any electronic mail message the primary purpose of which is the commercial advertisement or promotion of a commercial product or service." The law makes no exceptions for tax-exempt 501(c)(3) organizations. Under the CAN-SPAM act, anytime you ask someone to "buy" something or spend money, its considered "commercial." Sending emails to promote an artist or an ensemble is just as "commercial" as sending emails soliciting donations or promoting a concert, a fundraising event, or any program where tickets are sold. As a result, any organization, for profit or non-profit, that sends such emails and fails to provide an opt-out mechanism and/or to remove someone from its email list upon request can be prosecuted for violating CAN-SPAM.
In your situation, you are the recipient of an unsolicited commercial email. The fact that you are a 501(c)(3) organization or an organization that receives public funds doesn't alter the fact that the manager sent you an unsolicited email asking you to engage or hire an artist…and that makes it an unsolicited "commercial" email. Thus, in this case, the CAN-SPAM act protects you, not the manager, and you have every right to demand that you be removed from the manager's email list. If he fails to comply with your request, the manager would be in violation of the CAN-SPAM act and you could report him to the Federal Trade Commission…or, at least, you would have every right to avoid his booth at APAP!
_________________________________________________________________
For additional information and resources on this and other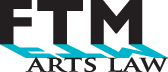 legal and business issues for the performing arts, visit ftmartslaw-pc.com.
To ask your own question, write to lawanddisorder@musicalamerica.org.
All questions on any topic related to legal and business issues will be welcome. However, please post only general questions or hypotheticals. FTM Arts Law reserves the right to alter, edit or, amend questions to focus on specific issues or to avoid names, circumstances, or any information that could be used to identify or embarrass a specific individual or organization. All questions will be posted anonymously.
__________________________________________________________________
THE OFFICIAL DISCLAIMER:
THIS IS NOT LEGAL ADVICE!
The purpose of this blog is to provide general advice and guidance, not legal advice. Please consult with an attorney familiar with your specific circumstances, facts, challenges, medications, psychiatric disorders, past-lives, karmic debt, and anything else that may impact your situation before drawing any conclusions, deciding upon a course of action, sending a nasty email, filing a lawsuit, or doing anything rash!
Tags: 501 c 3 organizations, agent, Brian Taylor, commercial messages, ftm, Goldstein, manager, orchestra, sending emails, unsolicited commercial emails