Sneaking Artists Into The US: How Lucky Do You Feel?
By Brian Taylor Goldstein
Dear FTM Arts Law:
I represent a British group that frequently tours the US. In the past, the guys have just entered as visitors under the ESTA/Visa Waiver Scheme. So far, we have never had any problems, but I was recently told this was wrong. Is this true? Couldn't they just say they are not performing?
This one is easy: Is this true? YES. Couldn't they just say they are not performing? NO!
The ESTA/Visa Waiver Scheme is a program through which citizens of 36 countries (Andorra, Australia, Austria, Belgium, Brunei, Czech Republic, Denmark, Estonia, Finland, France, Germany, Greece, Hungary, Iceland, Ireland, Italy, Japan, Latvia, Liechtenstein, Lithuania, Luxembourg, Malta, Monaco, Netherlands, New Zealand, Norway, Portugal, San Marino, Singapore, Slovakia, Slovenia, South Korea, Spain, Sweden, Switzerland and United Kingdom) can enter the US as "visitors" with only their passports. Unlike citizens from countries such as Russia, China, or Iran, citizens of one of the 36 "visa waiver" countries do not need to obtain an actual visitor visa from a US Consulate before entering the US. All they need to do is pre-register through the on-line Electronic System for Travel Authorization ("ESTA") website. However, the ESTA/Visa Waiver Scheme only allows such citizens to enter as "visitors", subject to all of the limitations and restrictions of a visitor visa.
If an artist from a visa waiver country wishes to perform in the US, he or she needs to obtain an actual artist visa, such as an O or a P visa. Artists from a visa waiver country who enter the US under the ESTA/Visa Waiver Scheme cannot perform, regardless of whether or not they are paid and regardless of whether or not tickets are sold. The need for an artist visa (either an O or a P) is triggered by performance, not payment.
If an artist tells a US border officer that they are not performing, when, in fact, they intend to perform, this constitutes a fraudulent entry. Fraud is always a bad thing. Fraud against the US Government is a very bad thing. While you may have not have had any problems thus far, this has been due to pure luck. I know of a group from Canada that for more than five years regularly entered the US as visitors to perform their concerts. Typically, they told the border officer they were coming to "rehearse" or "jam with friends." However, last year, their luck ran out. A border officer on a slow day decided to Google the name of one of the musicians and discovered their website listing all of their forthcoming US engagements. The group has now been barred from performing in the US! I know of other instances where, though the artists have not been barred from future US travel, their ESTA/Visa Waiver privileges have been permanently revoked, requiring them to forever obtain visitor visas even where they legitimately wish to enter the US as visitors.  In short, your odds of continued success decrease each time your artists enter the US on the Visa Waiver Scheme with the intent to perform. As for lying to a border officer…I hear the weather in Guantanamo is quite lovely this time of year!
___________________________________________________________________
For additional information and resources on this and other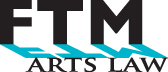 legal and business issues for the performing arts, visit ftmartslaw-pc.com.
To ask your own question, write to lawanddisorder@musicalamerica.org.
All questions on any topic related to legal and business issues will be welcome. However, please post only general questions or hypotheticals. FTM Arts Law reserves the right to alter, edit or, amend questions to focus on specific issues or to avoid names, circumstances, or any information that could be used to identify or embarrass a specific individual or organization. All questions will be posted anonymously.
__________________________________________________________________
THE OFFICIAL DISCLAIMER:
THIS IS NOT LEGAL ADVICE!
The purpose of this blog is to provide general advice and guidance, not legal advice. Please consult with an attorney familiar with your specific circumstances, facts, challenges, medications, psychiatric disorders, past-lives, karmic debt, and anything else that may impact your situation before drawing any conclusions, deciding upon a course of action, sending a nasty email, filing a lawsuit, or doing anything rash!
Tags: Brian Taylor, ftm, Goldstein, visa waiver countries, visa waiver scheme, visitor visa