Do We Need ASCAP/BMI Licenses?
By Brian Taylor Goldstein
Hello Law and Disorder,
We have met numerous times at conferences, (I love going to your sessions!) and you have been very helpful with questions about our presenting contracts. We also rent our facility and I now have a question about that side.  We recently received a letter from BMI stating that a few of our rental clients have not paid their licensing fees and that we are now responsible for the fees. Can they do that?  We have it stated in our rental contract that the user is responsible of ASCAP/BMI fees, is that enough to get us out of it? If BMI can hold us accountable for the artist fees how do we protect our self in the future? I appreciate your advice, thank you.
Thanks for coming to our sessions! As for your question: Yes, they can do that! As the owner/operator of a performance space/venue, it is your legal responsibility to ensure that necessary rights and authorizations have been obtained with respect to all copyrighted music which is publicly performed in your venue. (Actually, your legal responsibility is not limited to performance rights, but extends to dramatic rights as well as any other required rights and licenses which pertain to music, images, trademarks, recordings, images, or other protected rights or materials being used or performed in your space.) In other words, while there is certainly nothing wrong with requiring your "users" to be responsible for ASCAP/BMI fees, that will not relieve you from ultimate responsibility if they fail to do so. In fact, there is no contract, release, or any other document which will protect your venue from liability should one of your users fail to obtain the necessary authorization or licenses they need for their performance. However, there are several things you can do to better manage your liability and minimize your risk:
First, you'll not only want to ensure that your contract states that the user is responsible for all licenses and authorizations, but you'll also want your contract to state that the user will "hold harmless and indemnify" your venue if they fail to obtain the necessary licenses and authorizations. In essence, this means that the user will have to reimburse you for any costs and expenses you incur if you are required to pay for licenses, incur legal expenses, or suffer any other damages or losses because your users failed to obtain the rights and licenses they were supposed to. (They'd probably have to do that anyway, but an indemnification and hold harmless provisions makes that obligation explicit.)
Second, there are many venues which require users to produce "proof" that they have all of the required licenses prior to the first performance date as a condition of being allowed to use the space. This gives you a chance to assess whether or not the appropriate licenses have actually been obtained.
Third, you should obtain your obtain your own blanket licenses directly from ASCAP and BMI, as well as from SESAC. These three organizations issues blanket licenses directly to venues such as yours to ensure that any music from their catalogs is properly licensed for public performances. While this will require you to keep a running account of all music publicly performed at your venue as well as to incur the license costs yourself, you can pass the costs along to your users through your rental fees. Its also the best and only way to ensure that your legal responsibility as the owner/manager of the venue is being met, at least with regard to performances licenses. You'll still need to make sure your users obtain the other right and licenses they may require for their performances.
Lastly, I would consult with other venues of similar size and nature to your own and see if they already have licensing policies and procedures that you might be able to adopt for your own use. There's no need to reinvent the wheel where others have already rolled it up the hill—just beware of any venue that tells you either: "We just ignore all of that stuff and haven't been caught yet!" or "Those rules don't apply to non-profits." Run away!
_____________________________________________________________
For additional information and resources on this and other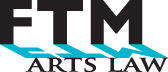 legal and business issues for the performing arts, visit ftmartslaw-pc.com.
To ask your own question, write to lawanddisorder@musicalamerica.org.
All questions on any topic related to legal and business issues will be welcome. However, please post only general questions or hypotheticals. FTM Arts Law reserves the right to alter, edit or, amend questions to focus on specific issues or to avoid names, circumstances, or any information that could be used to identify or embarrass a specific individual or organization. All questions will be posted anonymously.
__________________________________________________________________
THE OFFICIAL DISCLAIMER:
THIS IS NOT LEGAL ADVICE!
The purpose of this blog is to provide general advice and guidance, not legal advice. Please consult with an attorney familiar with your specific circumstances, facts, challenges, medications, psychiatric disorders, past-lives, karmic debt, and anything else that may impact your situation before drawing any conclusions, deciding upon a course of action, sending a nasty email, filing a lawsuit, or doing anything rash!
Tags: ascap, bmi, Brian Taylor, Contracts, ftm, Goldstein, law and disorder, Licensing, musicalamerica, performance space