Yet Another Festival from René Martin.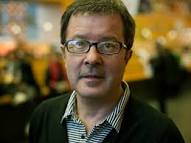 By: Frank Cadenhead
Indefagatable. That might be the word. René Martin already has plenty on his plate but still wants more. His latest creation is a festival which debuts from September 21 to 24 which will unfold in and around iconic Mont-Saint-Michel. The abbey of this tiny island town, whose famed image is only slightly less well-known that the Eiffel Tower, will host the final concert, described by Martin as a "musical and spiritual apotheosis." Earlier events will be in towns in the area, Avranches, Carolles, Genêts, Granville and Pontorson. Details will be announced on May 18.
His wildly popular La Folle Journée de Nantes, now in its fifteenth year, has five days of nine-to-midnight concerts and the city of Nantes becomes a crowded mecca for classical music junkies. This year's splash was from Feb 1 to 5 and the 140,000 tickets sold filled 94% of the seats. Martin originally created the International Piano Festival La Roque d'Anthéron in the south of France. It started as an idea of the town's mayor and a young apprentice, Martin, who has continued it for now 37 years. The festival will be from July 21 to August 19 with the schedule announced next month. Piano giants like Martha Argerich, Nelson Freire, Evgeny Kissin, Nikolai Lugansky and Hélène Grimaud are often on the program plus the best of the newer generation.
He additional activities in producing short concert series in a number of other French cities and internationally in Tokyo, Warsaw, Bilbao and Rio de Janeiro will fill any normal calendar and all of that is listed in his extensive Folle Journée bio. If you are an agent of a soloist, chamber group, etc. and hear that René Martin was on the phone, you will likely take the call.
Tags: International Piano Festival La Roque d'Anthéron, La Folle Journée de Nantes, Mont-Saint-Michel, René Martin