Paying By the Numbers
By Brian Taylor Goldstein, Esq.   
Dear Law and Disorder:
A presenter is refusing to pay one of our artists who has an O-1 visa, but does not have a Social Security Number. Does a foreign artist who is performing in the U.S. under an O-1 also have to get a Social Security number in order to get paid?
Many presenters and venues—particularly those affiliated with university or other academic institutions—have an affinity for imposing arbitrary policies and procedures and insisting that they are legal requirements. To be fair, many of those presenters and venues are merely passing along edicts that have been dictated to them by other departments and offices within their labyrinthine institutions who are more familiar with hiring snow plow services than with engaging non-U.S. artists.
Non-U.S. artists are not required to obtain anything other than an appropriate artist visa (usually, but not always, either an O or a P visa) in order to be authorized to perform legally in the U.S. Whilst it is not uncommon for presenters and venues to insist that a non-U.S. artist have either a Social Security Number ("SSN") or the SSN's evil twin, an Individual Taxpayer Identification Number ("ITIN"), as an additional condition for an artist to be paid, that is not a legal requirement. More often than not, it is merely a requirement of the presenter or venue's finance department or booking software which cannot physically write a check without having either a SSN or ITIN. Provided the artist has an appropriate artist visa, he or she is legally permitted to be paid and, unless there is an express contractual provision to the contrary, the presenter is legally required to honor an engagement contract and to pay the artist for services performed.
SSNs and ITINs have absolutely nothing to do with work authorization or immigration law. Rather, they are creatures affiliated with U.S. tax obligations and tax returns. An artist will need either an SSN or an ITIN to file a U.S. tax return, which artists are required to do—especially if they want a refund of any engagement fees that might have been subject to 30% withholding. However, if the artist elects not to file a U.S. return and just let the IRS keep their money, that's entirely at the discretion of the artist. The failure or an artist to have a SSN or ITIN cannot be used as an excuse by a presenter or venue to pay the artist or otherwise honor a valid engagement contract.
_________________________________________________________________
For additional information and resources on this and other legal, project management, and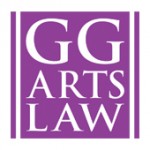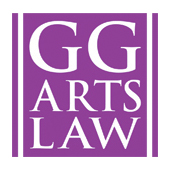 business issues for the performing arts, visit ggartslaw.com
To ask your own question, write to lawanddisorder@musicalamerica.com
All questions on any topic related to legal, management, and business issues will be welcome. However, please post only general questions or hypotheticals. GG Arts Law reserves the right to alter, edit or, amend questions to focus on specific issues or to avoid names, circumstances, or any information that could be used to identify or embarrass a specific individual or organization. All questions will be posted anonymously and/or posthumously.
__________________________________________________________________
THE OFFICIAL DISCLAIMER:
THIS IS NOT LEGAL ADVICE!
The purpose of this blog is to provide general advice and guidance, not legal advice. Please consult with an attorney familiar with your specific circumstances, facts, challenges, medications, psychiatric disorders, past-lives, karmic debt, and anything else that may impact your situation before drawing any conclusions, deciding upon a course of action, sending a nasty email, filing a lawsuit, or doing anything rash!
Tags: artist, contract, contractual provision, engagement contract, engagement fees, immigration, immigration law, irs, ITIN, money, presenter, SSN, tax obligations, tax return, university, venue, work, work authorization