The U.S. Consulates Are Back–More or Less!
By Brian Taylor Goldstein, Esq.   
After being unable to issue visas since June 9 due to a major computer system crash, the U.S. Department of State is now reporting that, as of June 25, 2015, 85% of the U.S. Consulates (approximately 165) are now operational and able to issue visas again.
Here is a link to the most recent status update from the State Department website:
http://travel.state.gov/content/travel/english/news/technological-systems-issue.html
The Department of Stating is further reporting that all consulates are now scheduling interviews, even if they are unable to issue visas.  If you are trying to schedule or re-schedule a visa interview, or determine if a specific consulate is able to issue visas, you should go to the consulate's website for details and the most recent updates. You can find links to the websites of all U.S. Consulates worldwide here:
A FEW THOUGHTS TO KEEP IN MIND:
1. Just because the consulates are coming back on line does not mean artists will be able to get their visas immediately or schedule emergency appointments. There is still a considerable backlog. Currently, the consulates are giving priority to those who have been waiting since June 9 and to those who have immediate travel needs.
2. Having an approved visa petition does not substitute for an actual visa. If an artist is unable to get a visa issued by a consulate, sending the artist into the U.S. on a B-1/B-2 (visitor/business) visas or through the ESTA (Visa waiver) program is not a viable option.
3. An artist can apply for a visa at ANY U.S. Consulate in the world. It does not have to be the consulate listed on the I-129 or the consulate in the artist's country of citizenship. So, if one consulate is still dealing with a backlog, try another.
4. While artists should bring a copy of their I-797 approval notice to their visa interview, original I-797 approval notices are no longer required (and haven't been for quite some time).
5. While the U.S. Department of Statue continues to express its deepest regret and apologies for the inconvenience, far more valuable is the lesson we can all learn from the wisdom of using the lowest bidders available to address any critical issue and ensure that it remains unresolved for as long as possible.
_________________________________________________________________
For additional information and resources on this and other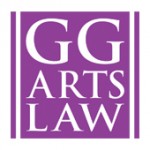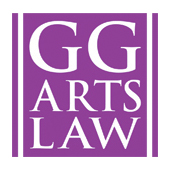 legal, project management, and business issues for the performing arts, visit ggartslaw.com
To ask your own question, write to lawanddisorder@musicalamerica.org.
All questions on any topic related to legal, management, and business issues will be welcome. However, please post only general questions or hypotheticals. GG Arts Law reserves the right to alter, edit or, amend questions to focus on specific issues or to avoid names, circumstances, or any information that could be used to identify or embarrass a specific individual or organization. All questions will be posted anonymously and/or posthumously.
__________________________________________________________________
THE OFFICIAL DISCLAIMER:
THIS IS NOT LEGAL ADVICE!
The purpose of this blog is to provide general advice and guidance, not legal advice. Please consult with an attorney familiar with your specific circumstances, facts, challenges, medications, psychiatric disorders, past-lives, karmic debt, and anything else that may impact your situation before drawing any conclusions, deciding upon a course of action, sending a nasty email, filing a lawsuit, or doing anything rash!
Tags: approval notice, artist, state department, travel, visa interview, visa petition, visas, visitor, waiver